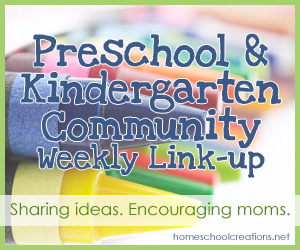 Ready for another week of linking up and sharing ideas? I am so glad that you are stopping by today (really, I am!) and can't wait to see what you all have to share this week. Be sure to stop by our PreK & K Pinterest board to see a collection of the different posts we are pinning – including yours!
Don't forget to link up a post or two of yours and share what you've been working on with your kids! Here are a few fun ideas from last week's linkup.
Seed Germination
Love this simple seed germination activity from Playground and Park Bench.  She had her daughter draw pictures on the cards and show how they grew.
Dairy Farm Field Trip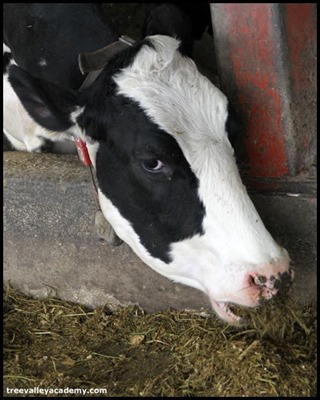 Take a trip to a dairy farm with Tree Valley Academy.  For those who don't have access to a local dairy farm.  The picture with the cow hat is TOO cute! LOVED the picture with the cow hat.
Elefun Learning Fun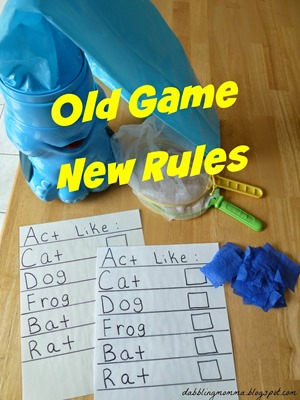 LOVE, love this idea of using Elefun game and adding some learning fun. Dabbling Momma shares some new rule ideas on an old game to bring new life to something that may be around your house.
Animal Babies Printable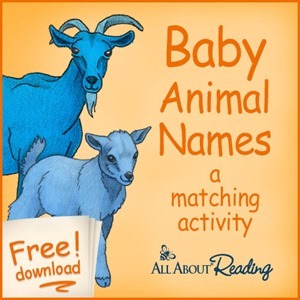 To celebrate Mother's Day, All About Learning Press has a special downloadable reading activity: Baby Animal Names Matching!  This simple learning activity includes a few animals that you won't see in a typical matching game, including a raccoon and a kangaroo. Just match the animal babies with their mommas!
Popsicle Stick Lizards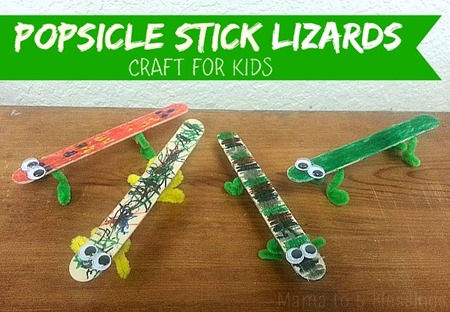 Who doesn't love popsicle sticks, googley eyes, and pipe cleaners? Put them all together and you get some cute popsicle stick lizards. Visit Mama to 5 Blessings to see more!
Follow the PreK and Kindergarten Community Pinterest Board
Each week I am  pinning many of your links onto the Preschool and Kindergarten Community Pinterest Board. I'm a visual person, so having pictures to help me remember posts is super helpful. Be sure to jump over and follow the board – and find some fun ideas at the same time!
Were You Featured in the Preschool & Kindergarten Community?
If you were featured in one of the weekly posts, feel free to grab the button coding below and display it on your site!
Link Up with the Preschool and Kindergarten Community!

Share what you are doing with your kids! Please link your exact blog post to the Mr. Linky below and link back here too! Grab a button for your post and be sure to take a minute to visit the person who linked up before you.