Hi everyone! I hope you have had a fabulous week!! School this week has been going well. We had a few hiccups along the way as I had to spend some time with my grandmother (another hospital visit) and the kids had to do some independent work while I was gone. Other than that, we added in almost all of our subjects this week and are starting to get into more of a daily routine.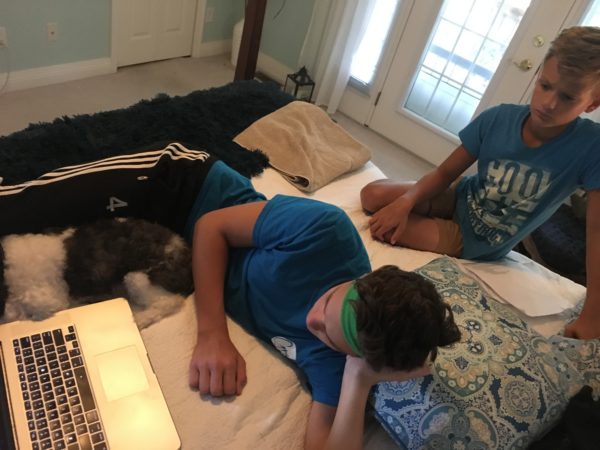 We are trying to start the morning off with the news, so lately that has meant the boys piling on my bed (with the dog always in the middle of things). When McKenna is around, she wants to watch too and this has really been a great addition to our mornings. The kids are talking about more things worldwide and really interested to know what is happening each day. This week the focus has obviously been the flooding in Texas and it is heartbreaking to see the devastation.
One of the hardest things this week (admittedly) has been convincing one of the boys to USE PAPER when working on math problems. He enjoys doing problems in his head, but when it comes to adding/subtracting five digit numbers when carrying or borrowing is necessary, it can become a little frustrating because he gets an answer wrong (doing it in his head sometimes has a few drawbacks). Math is definitely his thing, but even I get turned around at times doing it without paper. He is also our perfectionist boy, so it drives him nuts to get one wrong, but I've had to dig in and tell him unless I can see his math on paper, I will not help adjust the answer (because he does at times type the number in wrong).
Anywho…let me divide a few things up by child to keep my brain intact…
McKenna – 9th Grade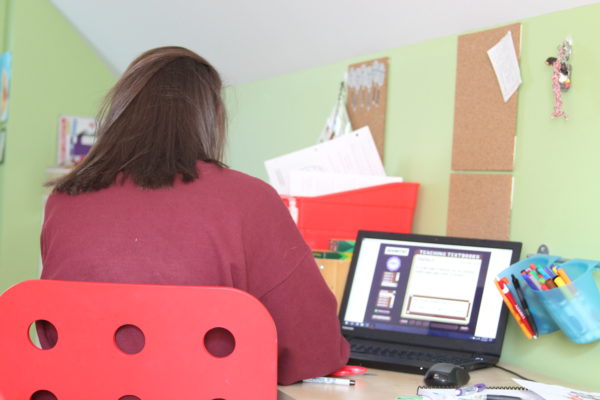 McKenna has added all but art to her week. We are now in our third week of school and she is finally starting to get into a groove with her work. There may be a little prodding (on my part) in the mornings to get her ready, because she likes to meander. While I know we homeschool, it gets a little hard in the afternoons when we need to head places and she has managed to get herself distracted or gotten a late start. Again, we'll get into a solid grove before too long, but each school year start is always an adjustment.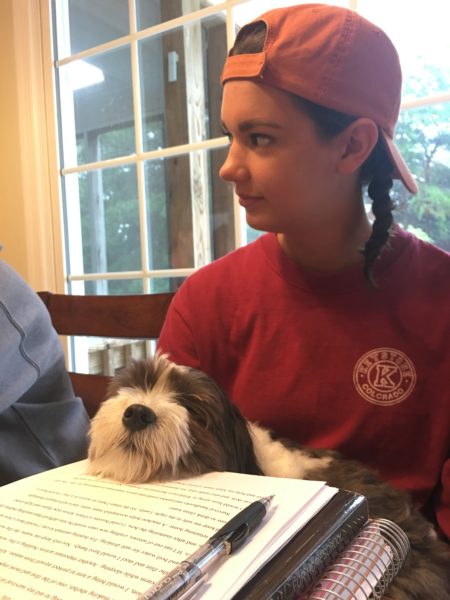 Our literature and finance coop are going well now too. We have a new student with us this year, but she is going to be so much fun. And Addie, our dog, always has to be in the middle of things. :)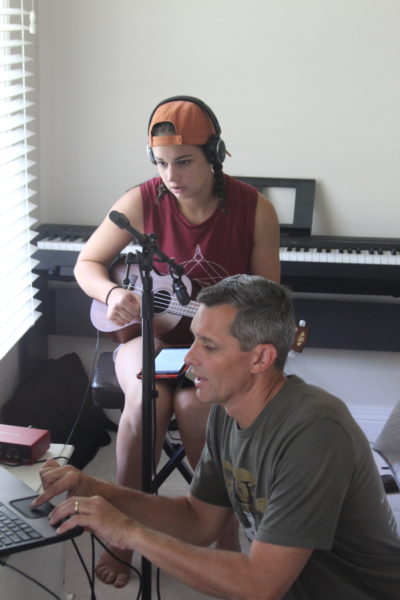 Rick has also been trying to work with McKenna (and the other kids) recording music. They all love to play various instruments (McKenna plays the ukulele and also the piano) and has a beautiful voice. It's been fun playing around with the software program.
Kaleb – 5th Grade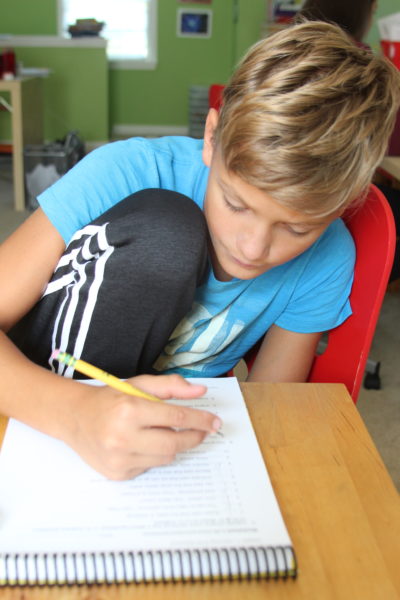 Before I go any further, you may notice that Kaleb is wearing the same shirt in every single picture, even though they were taken on different days this week. If you have a suggestion in getting a 10 year old to change shirts daily, please let me know. He loves certain things and will wear the same outfit all.the.time. His brother on the other hand wears either no shirt or several different outfits a day. Sigh.
Grammar is one subject Kaleb loves and this week we also added in his Soaring with Spelling where he is working on compound words. We are still using All About Spelling (and love that), but this is more for handwriting practice and exposure of a different king. He enjoys the format of Growing with Grammar and since this is similar and he can do it on his own, it's been a good fit.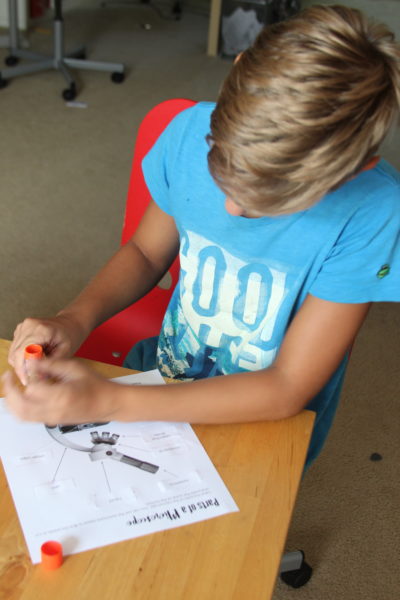 In science we are learning about plant and animal cells as well as microscopes in our Nancy Larson Science 4 program. I put together a cut/paste Parts of a Microscope page for him as well as some trivia questions to see what he is learning (I'll be sharing those next week with you all!).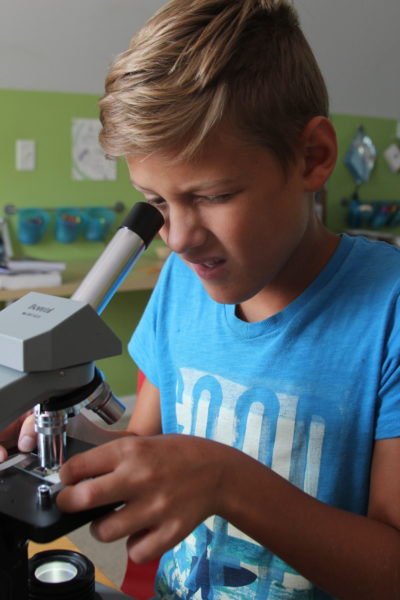 The microscope has been a big ol' fascination for sure! This week we looked at a blood cell and a few other fun things (next week we are going to look at different things from around the house such as creek water and other nature walk finds). He wants more slides, so we are looking at some sets on Amazon to use in the upcoming weeks.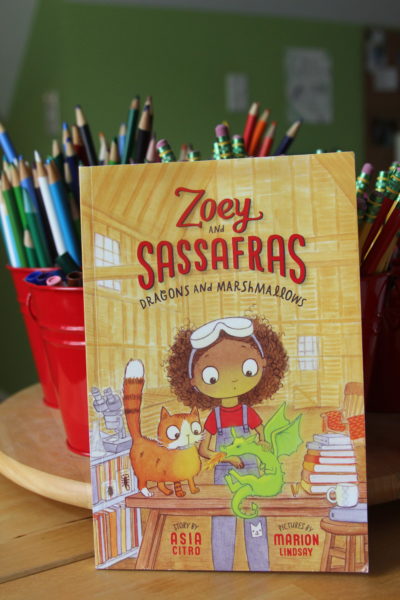 Reading together started this week as well. Kaleb and I are buddy reading the book Zoey and Sassafras by Asia Citro. It's a fun science-related book and great for us to ease into the year. We have two other books in the series and are really enjoying it so far!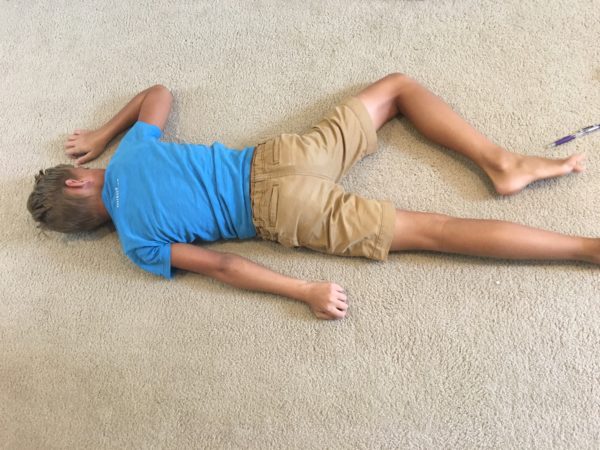 Another thing that we are starting this week are some exercises based on the Brain Based Movements workshop I purchased through Build Your Bundle sale. After going through some of the cognitive therapy exercises (and seeing how many of the symptoms of some of these tie-in with his reading progress and other areas). The exercises are ones we work on for 1 minute a day for six weeks, so we are going to track his progress on this and really hope it will help a few things "click" for him.
Zachary – 7th Grade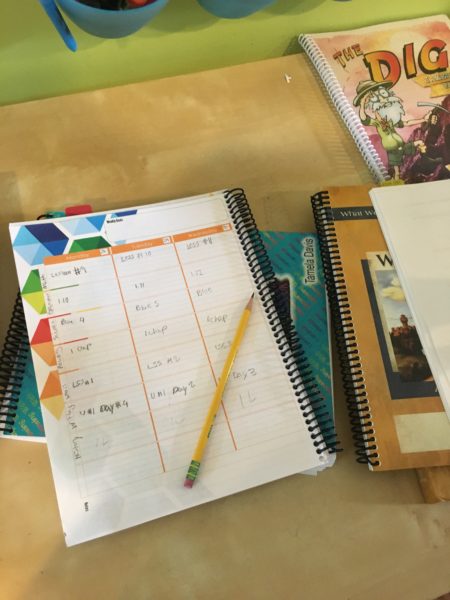 Seventh grade is a bit of a wake up call for this boy. :) We are working hard at his being consistent in writing down what he is doing in his Student Planner. His work load has significantly increased and part of the issue is he wants to be done in an hour and sees what his younger brother is doing and feels what he has to do is unfair. (You know, the typical thing). Can I just say, a 12 year old boy can be exhausting at times? I love the boy dearly but he can push every single one of my buttons in under 15 seconds.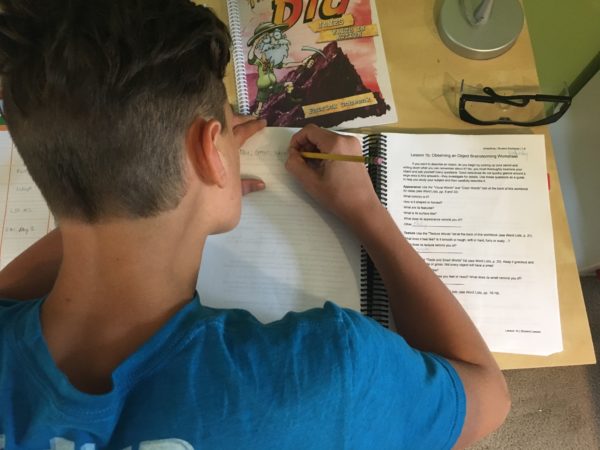 We started his WriteShop 1 this week and it is honestly going MUCH better than I had hoped. He wasn't necessarily thrilled at the start, but he has jumped in and is already putting great effort into his writing, which is encouraging.
Laurianna – 11th Grade
Classes are going well at the community college and this week Laurianna had her first paper and tests (biology). We're anxious to see how she did on both of those, but she is really enjoying those classes. Her summer job will be ending this weekend, so she is putting in an application at an indoor pool for lifeguard and also picked up a weekly babysitting job on Friday evenings to earn gas and insurance money! (She is nothing if not dedicated!)
That's it for this week. :) What have you been up to?