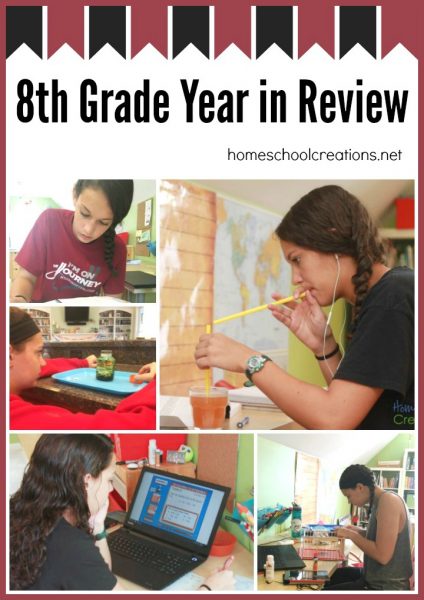 The first few weeks of the school year I'll be honest – they were rough. McKenna has done well the last two years working at her own pace and getting work done, but the first couple weeks were tough. While I had suggestions on how she could best manage her time/subjects, she was way overthinking some of the things and putting herself through much more work than she needed to. Once she settled into a good groove though, she was flying!
Her favorite subjects overall were science and literature. Both were ones we did together with friends (I have a sneaky suspicion that is one of the main reasons). McKenna is very outgoing and loves to be interacting with others. One of the highlights of her year was attending Teach Them Diligently in Atlanta with some friends of ours – and being able to hang out all weekend with a group of kids.
This year she has learned to play the ukulele, started working as a sports photographers assistant (earning money is always nice), and also learning how to play the piano (she is practicing herself and wants to be on the youth worship team this upcoming year).
You can see all of our 8th grade curriculum choices in this post here, but below is a quick peek and then a brief look at how the different subjects/programs worked for her.
The 8th Grade Year Plan
Credits earned: 5.5
Although McKenna is in the 8th grade, we opted to let her try earning a few high school credits over the course of the year – and she did great! Getting into a good groove was hard the first little bit, but once she figured out a routine that worked for her, she stuck with that and owned it.
Literature/Writing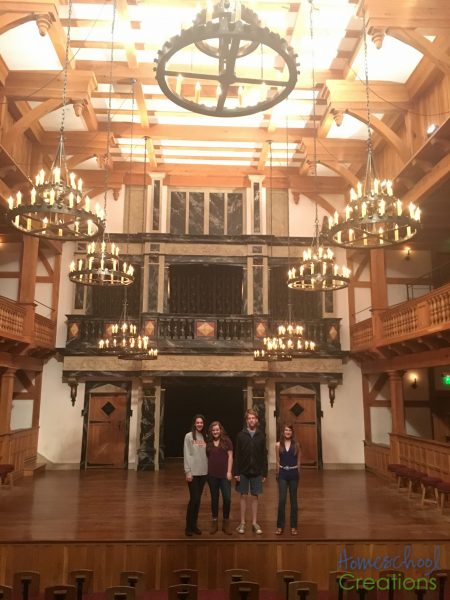 This one definitely one of McKenna's favorite classes. Her literature load involved reading one book per month (you can see her literature list here). While some of the books may not have been on her "must read" pile, she kept up (and ahead).
Each of the units involved writing three papers, some a bit shorter than others: an author profile, an approach paper, and then an essay, typically around 500+ words. Although she balked at the longer papers first, hers ended up much beyond that word limit. Overall her writing capabilities have exceeded what I even imagined (such a great surprise!!). I definitely credit WriteShop in prepping her the last few years for these assignments.
And – being able to take a field trip during our Shakespeare unit was so much fun!! Incidentally, this book is a FABULOUS resource for teaching Shakespeare to kids.
Earned: 1 credit.
She also finished level 6 of All About Spelling.
Science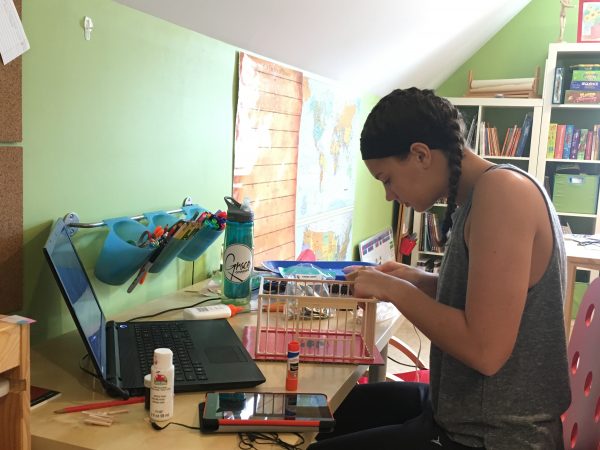 For eight months we met with a small group of other students to work on the lab part of physical science (once a week). While McKenna worked on the reading and other work during the week, building the hands-on projects, they would get together to review the projects and test their theories (we used this same program with Laurianna and loved it). Earned: 1 credit.
McKenna also worked through two smaller science books from Masterbooks: Archaeology and Fossils. Earned: 1/2 credit combined.
Latin
So, no pictures to share from this subject, but overall McKenna loved Visual Latin and will continue with the second level next year. One of the things she mentioned is how it has helped her in various subjects (science).
Geography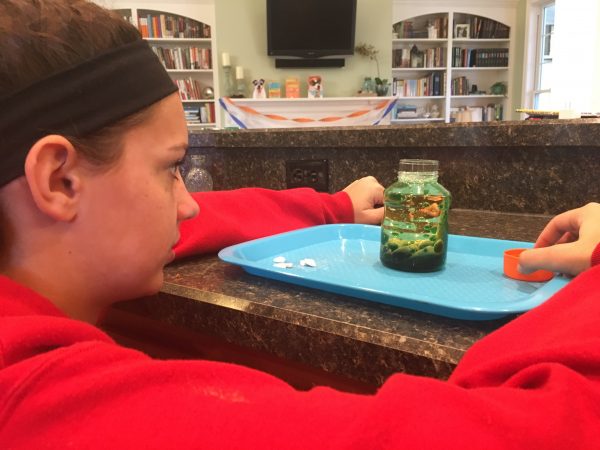 Maps aren't necessarily McKenna's favorite thing, but this girl is nothing but thorough while studying North Star Geography. She definitely loved the hands-on aspect for each of the units, including a salt dough map of our state and so many other great projects.
Math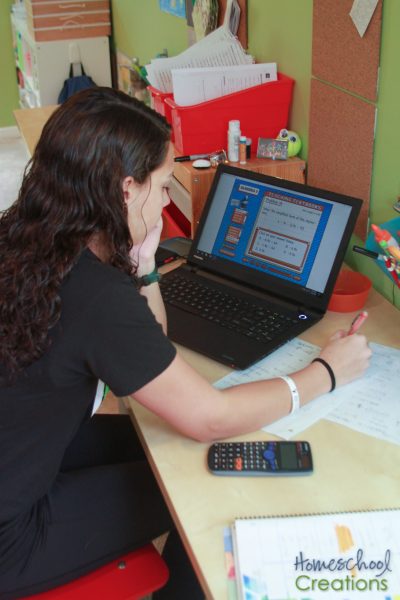 Math is definitely not McKenna's favorite class. At all. It isn't the program we are using, Teaching Textbooks, and definitely appreciates it, she just isn't a fan of Algebra. Period. Next year she will be moving on to Geometry.
Swim
Swimming is one of McKenna's favorite things and she grew so much this year in this area. Their team had new coaches this year, which pushed her in ways she didn't always like, but she discovered new strokes to love and pursue and figured out that hard work definitely pay off. We are definitely considering the long term swimming in the fall again and she is currently swimming in a summer league.
Other Year-end Reviews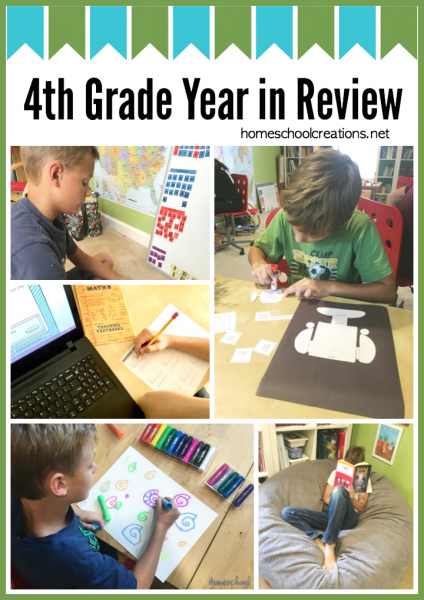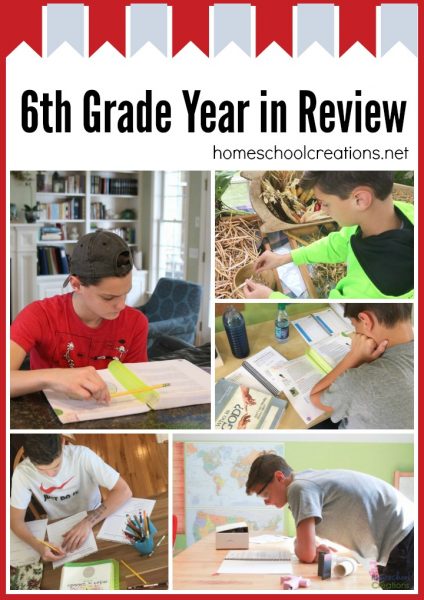 I'll be sharing our 10th grade soon, so be sure to check back – as well as our plans for the upcoming year!