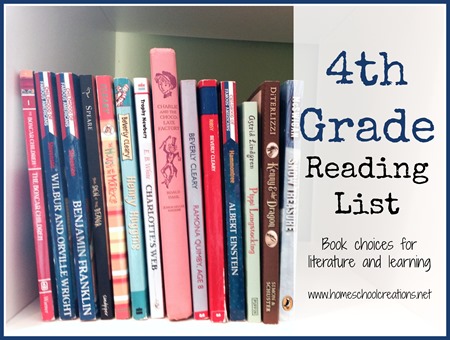 (almost all books picture – minus the one someone walked off with)
The primary goal this year for our 4th grader was to instill a love for reading in the boy. While we read a lot out loud together, picking up a book independently isn't something he does for fun. When we head to the library, he tends to be the kiddo that wanders around, asks to play the computers constantly, and comes back with a stack of books somehow related to Star Wars, but well below his reading level.
Keep in mind, he CAN read, but there's something in his head that has convinced him that he cannot – and definitely won't enjoy it. My encouragement tends to fall on deaf ears, and it can be incredibly frustrating.
The Boxcar Children was the first book on our list, and can I tell you how EXCITED Zachary was when he finished it (and one more since??). It's helped him do a complete turn around in his approach to reading, and that makes a mom super happy too!
Our primary reading program is All About Reading 4, and the boy has been flying through the lessons already (yay!). We both love the new program, and these additional books below will round out his reading list for the year.
Books to Go-Along with our Language Arts Program
We switched out our language program to use Learning Language Arts Through Literature (Orange) this year, because there are five book studies built into the yearly program. Each of the books includes more detailed study with our language program.
One thing I found this summer – Zachary like autobiographies, and two of the books in the program are focused on historical characters.
A Peek at Additional Reading
Since four books isn't quite enough to cover the year, I added several other books based on recommendations from the Reading Roadmaps guide from the Center for Lit. These are books that we will complete more detailed studies of, including filling out book reports, literature summaries, early story charts, and character studies. Adding these books will essentially put him on pace to finish one book (plus a little more) a month and give us plenty of time for the study activities.
What books are on your kid's reading list for this year?
Homeschool Reading Lists for our Other Children
Interested in seeing reading lists for our other kids as well? Check out our reading choices for this year by clicking on the images below.