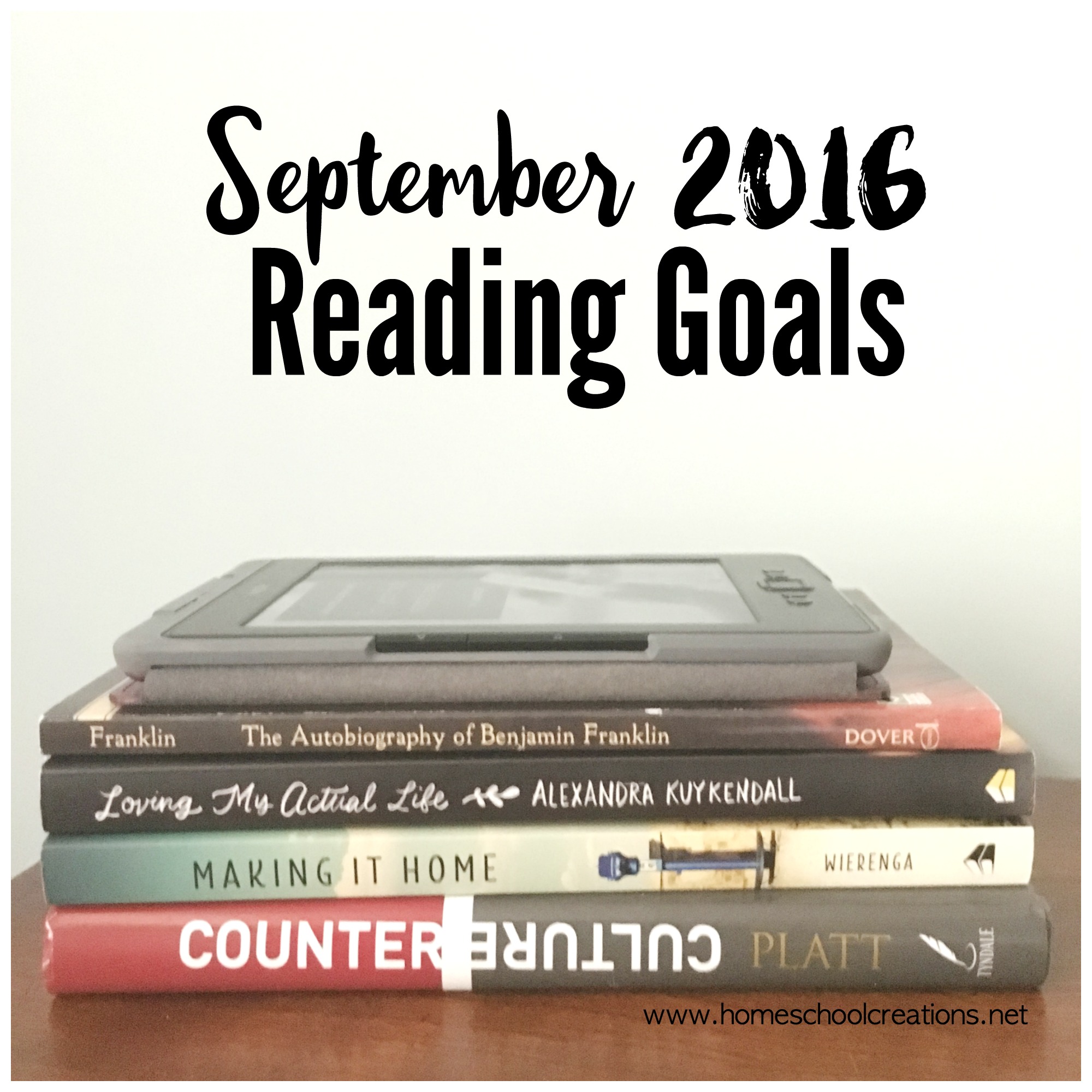 The last few months have flown by in the preparation of getting ready for school, and while I typically always carry books with me, my non-fiction pile didn't receive quite the dent I had really hoped to put in it. However, I did manage to fit a few books in (finding one that shockingly wasn't on my 2016 reading list – that happens more often than I'd care to admit. I'm more of an ADD reader and would rather read what appeals to me in the moment).
Because of my wandering, a few of the books were moved to my current month's reading list, along with some reading needed to fit in for lit classes I am teaching this year – let's just say I'm trying to make my kids realize they aren't the only ones yawning through a book (grins). Here's a peek at what is on my pile for the remainder of the month.
The Kids are Reading…
What I Read in July and August…
Out of all the books I read during the past few months, I absolutely loved the first two on this list. One was a book read over a few months, the other – I laughed my head off through much of it envisioning vividly what Sophie was talking of. Love her books anytime. And Parenting is Heart Work – the last few chapters are ones I'm wanting to re-read to remind myself over and over (and have my hubby read).
That's it for this month! What are you reading for yourself or together with the kids? Leave a comment and share. :)