Finding used homeschool curriculum (especially at a great price) is one of my favorite things! Although we are *this* close to having everything pulled together for next year, there are a few things that are still needed in our home, so I am looking forward to something fun coming next week!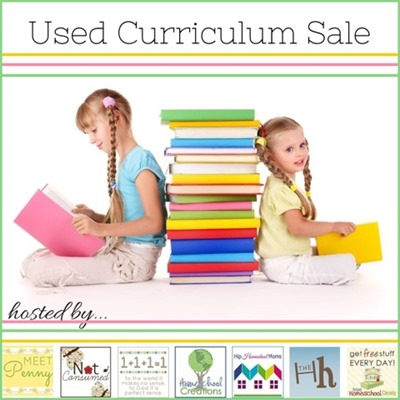 Next Monday, June 2nd, several bloggers are joining together and selling their used curriculum – and YOU are invited to get together your things, link up a post, and hopefully sell a LOT.
Don't have a blog to list your curriculum? You can create a Google document with your items listed and then add your public link to the linky. Just be sure to let others know your selling terms as well (wink).
Here are a few of the blogs that you can visit on Monday and link up – and the good news is, when you link up to one, it will show on all of the links, so your sale will be seen by many!
So – go find those items you are ready to sell, take a few pictures, and get ready to sell! See you Monday!