I hope you all had a wonderful Christmas break and were able to spend some time with your family and just REST!! While I realize not many of you may be working on school, you may be creating some fun projects together still and would love to share!
Don't forget to link up a post or two of yours and share what you've been working on with your kids! Here are a few fun ideas from last week's linkup.
Soft Words Jar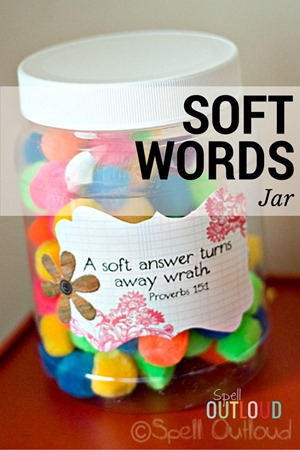 The soft words jar is something we are going to implement in our house. I absolutely LOVE this idea from Spell Outloud to encourage gentle words and soft answers between family members.
Dramatic Play from A to Z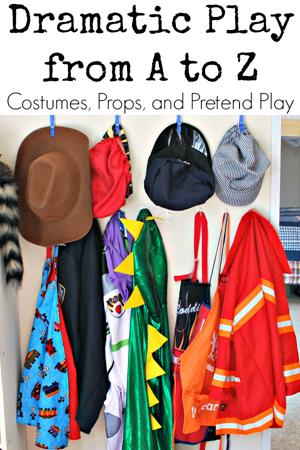 Dramatic play is so very important for kids and Happy Brown House has put together a complete A to Z Dramatic Play list for you to get the wheels spinning on play ideas!
Shoelace Trick
Confession – one of our kids took a very long time to learn how to tie his shoes! With everything flip flops, crocs, and velcro these days, finding tie-up shoes can be hard, never mind learning how to tie them! Check out this shoelace trick from Steam Powered Family.
DIY Paper Baubles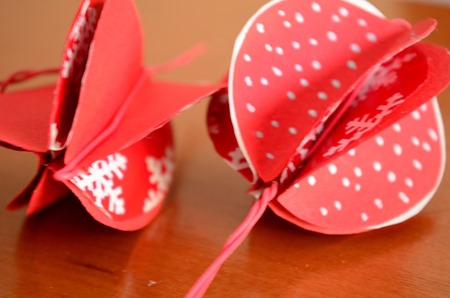 Although we are past Christmas and decorations, these DIY paper baubles are so very cute and I'm thinking I need to find any excuse to make them anyway! We have tones of fun papers to use on this craft and it is so simple!
That's it for this week! Can't wait to see what you all have been up to!
Follow the PreK and Kindergarten Community Pinterest Board
Each week I am  pinning many of your links onto the Preschool and Kindergarten Community Pinterest Board. I'm a visual person, so having pictures to help me remember posts is super helpful. Be sure to jump over and follow the board – and find some fun ideas at the same time!
Were You Featured in the Preschool & Kindergarten Community?
If you were featured in one of the weekly posts, feel free to grab the button coding below and display it on your site!
Link Up with the Preschool and Kindergarten Community!

Share what you are doing with your kids! Please link your exact blog post to the Mr. Linky below and link back here too! Grab a button for your post and be sure to take a minute to visit the person who linked up before you.