Working with chalk pastels is one of our favorite mediums to create fun artwork. The pastels are very easy to work with, can be inexpensive if you are just starting out, and are so forgiving – something great for younger children. They are, however, a wee bit messy (a plus according to several of my children).
This past week, we started working on some shark chalk pastels so we had a few art projects ready to hang before we started school. One of our favorite blogs for pastel chalk art tutorials, Hodge Podge, has a great shark chalk pastel tutorial that she is offering and also has a new Sharks Chalk Pastel Art ebook with more chalk pastels to celebrate Shark Week. While we don't have cable tv, our kids have enjoyed watching Shark Week episodes via Netflix.
(Incidentally, I wouldn't recommend watching any of them before a trip to the beach just in case you have a child that may then view every ocean shadow as a potential shark and scare everyone in a 1/4 mile radius. Not that we have experience with THAT or anything).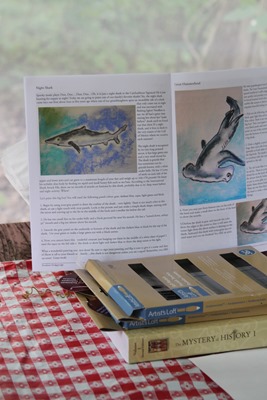 Before we left for camping this past weekend, I printed out the Sharks Chalk Pastel Art ebook (realizing later that I could have easily loaded it on my iPad, but oh well).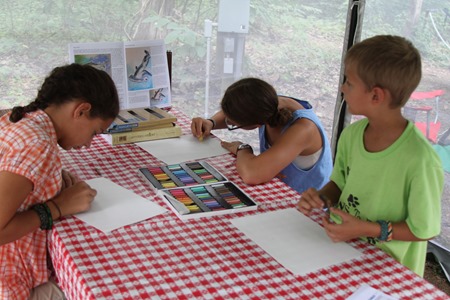 Everyone  flipped through and picked a project to work on. By the way, chalk pastels and the paper were so easy to pack up to take along! For this project we used a set of Artist Loft chalk pastels that I picked up at Michaels for $5. We have another set at home that is a little better quality, but these worked great too!
A Peek at Our Shark Chalk Pastel Projects

McKenna chose to work on a night shark tutorial. All of our kids love it when they get to the smudging part of chalk pastels.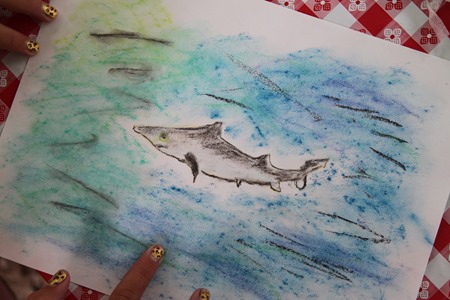 McKenna's finished Night Shark pastel (age 11)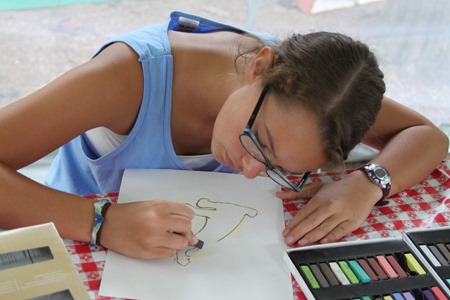 Laurianna chose to create a Great Hammerhead shark. She thought it would be a little more challenging with some of the shadowing.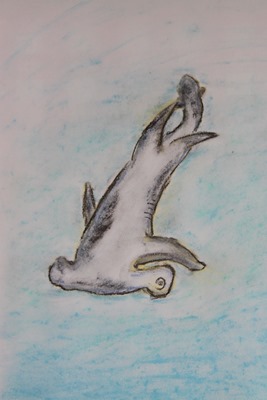 Laurianna's finished Great Hammerhead pastel (age 13)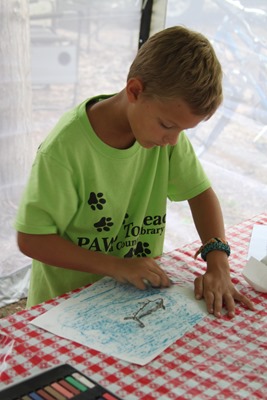 Kaleb also tried his hand at a Night Shark. Of all our kids, he tends to be the one that leans toward everything being 'just right', so pastels are one of our favorite art projects for him since it allows some fudging and smudging.
Kaleb's Night Shark pastel (age 7)
Watch a FREE Shark Chalk Pastel Tutorial
Hodge Podge has put together a YouTube video tutorial to share and it is a great way to check out her tutorials for yourself (feed subscribers can view the video here).
Resources for Chalk Pastel Art
Here are a few projects we've worked on using chalk pastels and also a few resources in case you would like to work on one with your family.