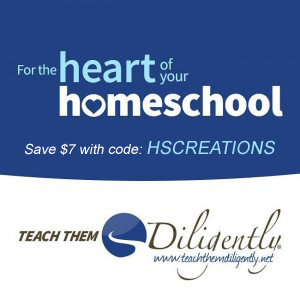 Hi friends! Next week I'll be in Atlanta speaking again at Teach Them Diligently and I couldn't be more excited to meet up with many of you! If you haven't had a chance to register your family yet – or if you've been trying to decide if you can attend, NOW is the time to register for any of the three remaining events this year!
Atlanta, GA – April 9-11, 2015

Sandusky, OH – May 28-30, 2015 (our kids will be with us here!!)

Dallas, TX – July 16-18, 2015
SAVE $7 on Your Family Registation!
Want to save an additional $7 on your family registration?  Use the code HSCREATIONS during checkout and the discount will automatically be applied. Don't wait too long though – there is a price increase coming on April 4th!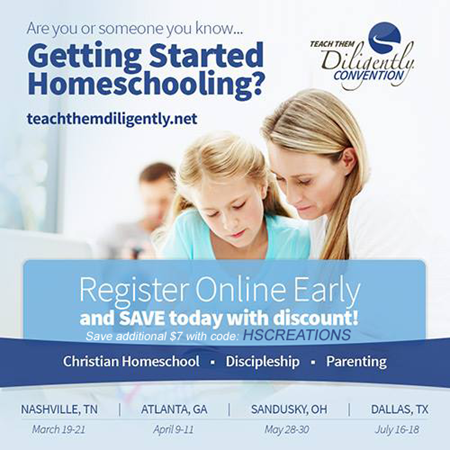 Maybe you are just getting started homeschooling (there are some GREAT sessions to help you get started). Maybe you are just ready for the year to be over and done with (trust me, there are many sessions to help encourage you!). Or life is just crazy and at the moment you don't even know where to start with homeschooling thrown in (there's something for you too!). From encouragement as a parent, tips on homeschooling from moms who have been there and experienced that, to sessions that will challenge you spiritually, Teach Them Diligently has something for every member of your family.
I am personally looking forward to sitting in on different sessions this time and just soaking up some much needed encouragement. It may also be a bit of a mommy-break too, so if you see me walking dazed through the vendor halls – please stop me and say hi. And chat – I'll likely be on quiet overload from not having any kids peppering me with questions!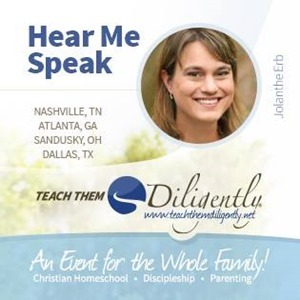 And really, it's out of my comfort zone to say 'HEY – come hear me speak!" (and the button above cracks me up), but if you are attending, I'd love to have you sit in on one of my three sessions:
Finding a Curriculum That Works for You and Your Family (and what to do when it isn't working)

Balancing Life and School (I am so preaching to myself on this one!!)

Get Your Homeschool Organized