Educents is a blog sponsor and we received this product free for the purpose of reviewing it. All opinions expressed are my personal, honest opinions. You can read my full disclosure policy for more details.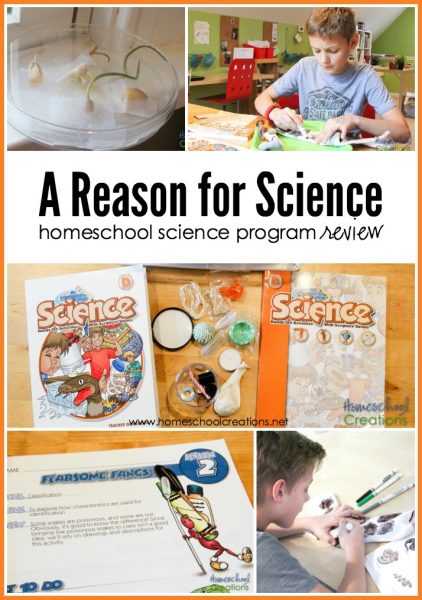 This year I thought we would try something different for science. Instead of using a curriculum of any type, I pulled a bunch of science experiment books off our shelves and marked various activities to do with Kaleb over the course of the year. No real aim or direction, other than keep the 4th grade science lover in our home busy with fun projects.
It seemed like a fabulous idea, but there's one thing that continues to be a hangup of mine: preparation (aka gathering) of materials. While I am fabulous at earmarking pages and having the overall idea of what to implement, sometimes I neglect to remember the inconvenience of finding every single item needed for the activities (and with science it can sometimes be a little more tricky). Translated, that meant that up until December we did a whopping TWO experiments of the ones I had a planned and the books just sat there staring at me. And Kaleb kept asking when we would do more.
Because science is something that makes Kaleb LIGHT UP like crazy and gets him motivated, I did a little digging in December and we decided to use A Reason for Science (Level D) from Educents with him for the second half of the school year. Complete with a teacher's manual, student book, and a shoebox full of go-along supplies, there may have been some excitement from both of us when the box arrived. If there is anything I know about myself at this point in homeschooling, the easier I can make it for myself, the more likely it is to be accomplished.
A Peek Inside A Reason for Science
We were able to immediately begin using the program the day after we received our box (I took a quick look through the teacher guidebook to get my bearings). Since then we have been working through the lessons and I would love to share a few of our thoughts and what we are enjoying about the program. While this has been a bit of a shift from the traditional textbook approach of other science programs we have used, I am loving the focus on having Kaleb actively learning and understanding concepts as he works through the various processes. It's slightly more informal, but in a structured way – if that makes sense!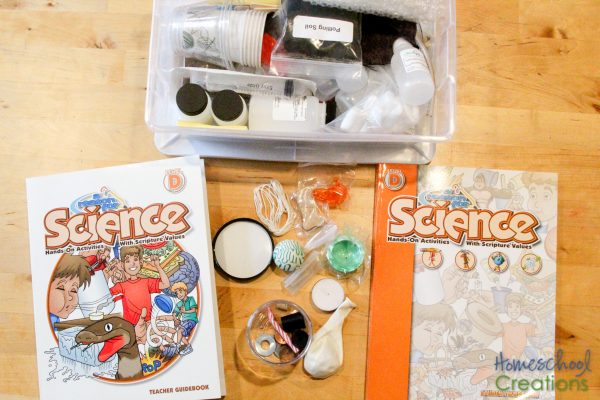 Each level of A Reason For Science® Homeschool Pack includes a materials kit, a student worktext, and a teacher guidebook and is designed to teach a variety of concepts over the course of the year: basic life, earth, and physical science.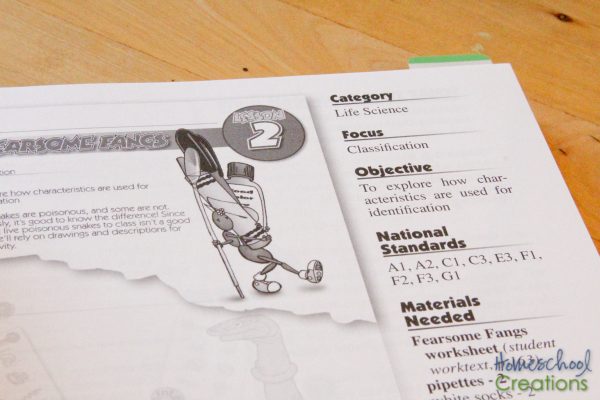 The lesson pages are broken down in the teacher guidebook showing the category of science covered, lesson focus, objective, materials needed from the kit (and home), any safety concerns, and what to do. Images of the pages in the student worktext are given as well, along with possible answers to questions, as well as additional learning ideas and a full walkthrough with teacher insights. For me personally it took a little bit of getting used to the format (since we have used different programs in the past), but it is overall very simple to implement.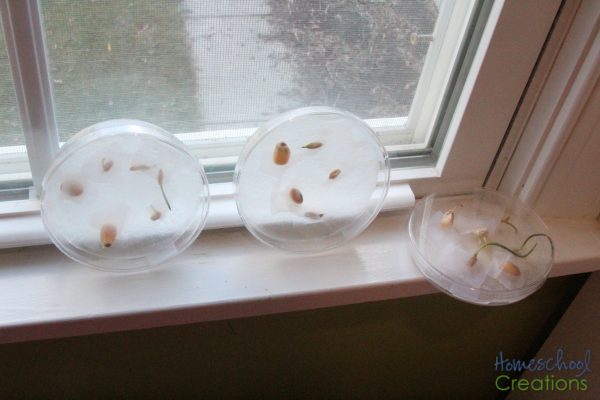 We jumped right in with the first lesson – seed germination – and had to wait for our first results since it obviously required a little patience while the plants began to grow. During the week, while we waited, we worked through the questions in the student worktext, and kept an eye out for any developments in our seeds.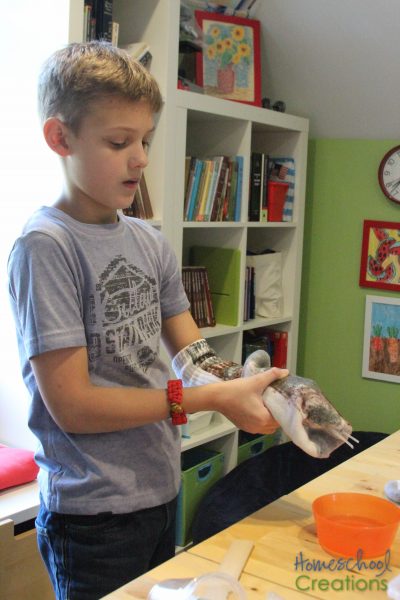 Meanwhile, we moved on to the next lesson and talked about animal classification – snakes (a line from Indiana Jones may be going through my mind now). This lesson had a hands-on coloring and creating project – snake puppets. We talked about venomous and n0n-venomous snakes and used bulb syringes (along with one of my hubby's socks) to show how a snake's venom works.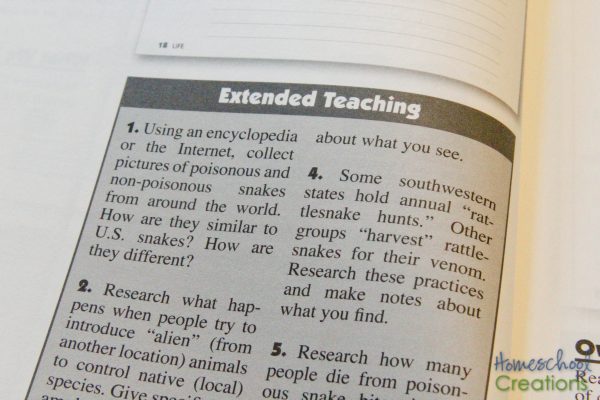 Lessons also include an extended teaching section if the topic is one your child enjoys and wants to go deeper into a specific area of learning.
In the last few weeks we have worked through five lessons, but the average pace for the program would be one lesson a week – very easy to fit into the schedule and also extend learning throughout the week as well. Other than the above, here are a few additional things to love:
materials kit – hands down one of the best parts of the curriculum. So far we have had to provide very little (a sock, water, and a paper towel) – and the less I have to do, the easier it makes it to start a lesson!
minimal prep work – open the teacher's guidebook and look at the materials required, pull them out of the box, and start
variety of lessons and topics covered in short/succinct manner, but with plenty of means for the student to learn
student worktext is also full color, making it very visually appealing (teacher's guidebook is a black/white version)
Scripture is added at the end of each lesson (a little food for thought) and journal space as well
discussion questions are a part of each lesson in the student worktext, allowing lesson review
lesson quiz/wrap-up is also included at the back of the teacher's guidebook (optional)
One reader recently emailed asking how this has compared to other science programs we have used in the past. The short answer is – a bit. :) The longer answer is we have used programs that were more scripted from start to finish (teacher says ___ and student answer would be ____). In comparison, A Reason for Science has more wiggle room and while information is provided for learning, the focus is more on the student arriving at their own conclusions through the learning process. A Reason for Science also (so far) has been a bit more hands-on for us. The full-color student text also is very visually appealing – which I love!
10% off Educents Coupon!
Educents is offering my readers a discount code until January 31, 2017.
Save 10% SITEWIDE with promo code STOCKUP at checkout!
Purchase A Reason for Science here!
Are You Familiar with Educents?
Educents is an online marketplace where you can find affordable educational products. They provide daily deals to students, parents and educators by working with established educational suppliers. Whether it is a science kit, curriculum pack, books or art supplies, they make sure that Educents has the lowest price – helping more than 300,000 teachers, homeschoolers, and parents gain access to affordable educational materials.

Click here to browse and discover all affordable deals at Educents.