Oh my goodness. There were a few links last week that grabbed my attention – and they all revolved around playing and learning with food. If your kids are anything like mine, the phrase "Stop playing with your food," has come out of my mouth more than one time. Why not encourage a little learning along with that play?
Edible Wall Art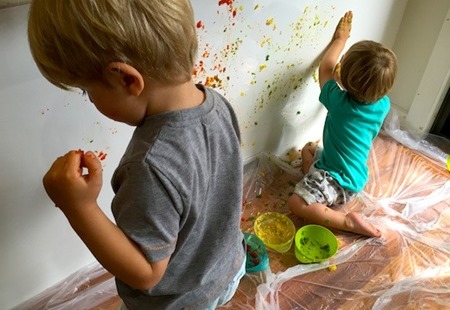 Your kids will literally be licking the walls with this edible wall art project – but it can be all healthy art. Love this idea from Big Kid Little Kid.
Magic Milk Art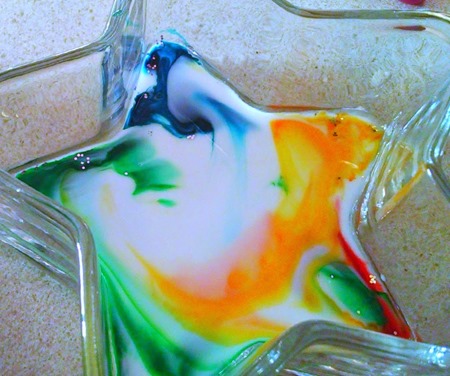 Milk is a form of food too, right? Check out this cool magic milk from The Science Kiddo – so pretty!
7 Ways to Play with Fruit Loops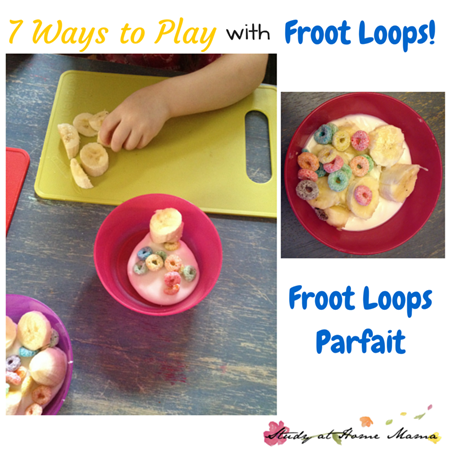 If you happen to have Fruit Loops in your pantry, you might want to pull them out and try a few of these fun play ideas from Study at Home Mama.
Preschool Chore Charts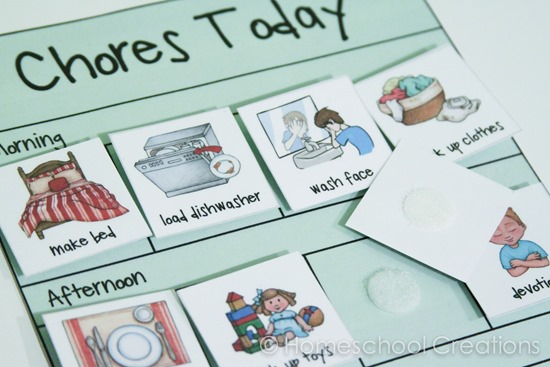 Need some help getting chore time together for your kids? Check out this preschool chore chart. Picture cards can be a huge help at the preschool age so kids can see what needs to be done each day – and actually work on their daily chores (grins).
Follow the PreK and Kindergarten Community Pinterest Board
Each week I am  pinning many of your links onto the Preschool and Kindergarten Community Pinterest Board. I'm a visual person, so having pictures to help me remember posts is super helpful. Be sure to jump over and follow the board – and find some fun ideas at the same time!
Were You Featured in the Preschool & Kindergarten Community?
If you were featured in one of the weekly posts, feel free to grab the button coding below and display it on your site!
Link Up with the Preschool and Kindergarten Community!
Share what you are doing with your kids! Please link your exact blog post to the Mr. Linky below and link back here too! Grab a button for your post and be sure to take a minute to visit the person who linked up before you.