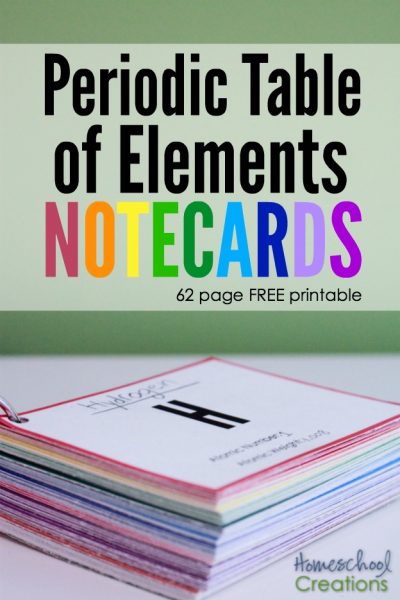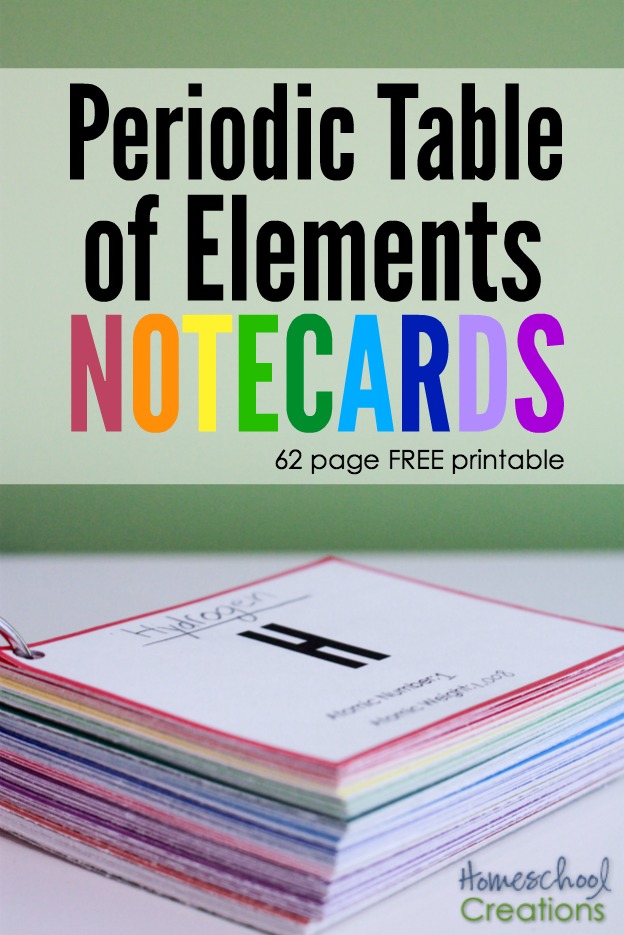 Learning the periodic table with your kids – or at least having them work on it? Last year while we were working on Christian Kids Explore Chemistry I put together some hands-on cards for our son to use while researching different elements. Today I am excited to offer this and they are FREE especially for my email subscribers – yay!!
Are you already an email subscriber? Please go to this private page and enter the NEW password. You can find the password in your most current email at the very bottom. Become a subscriber HERE and receive instant access.
The Periodic Table of Elements Cards will help your child learn and record more about each of the elements on the periodic table – the atomic number, atomic weight, symbol, state at room temperature, melting point, boiling point, characteristics, and interesting facts. The set includes:
a full page of periodic table of the elements, color-coded by subcategories
60 pages full color-coded element cards based on subcategories
blank element cards
Using the Periodic Table of Elements Cards
One app we have found very helpful in learning about the various elements is Popar's Interactive Periodic Table of Elements. It is a FREE app in the iTunes store (search Popar Periodic) and it allows you to view information about various elements, combine elements, and discover different compounds. All you have to do is click on one of the elements and it will share all of the information needed to fill out each of the cards. Another great resource is this site which allows you to click on various elements and find out different information as well.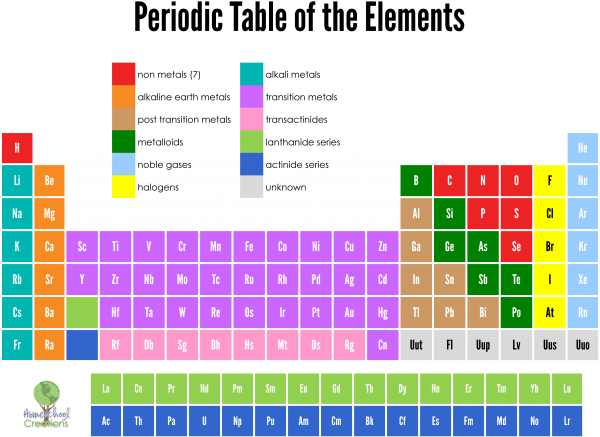 The master color code for the periodic table of elements is the first page in the printable. Print off the cards you would like (they print front/back nicely so you don't have to worry about reloading your printer all the time).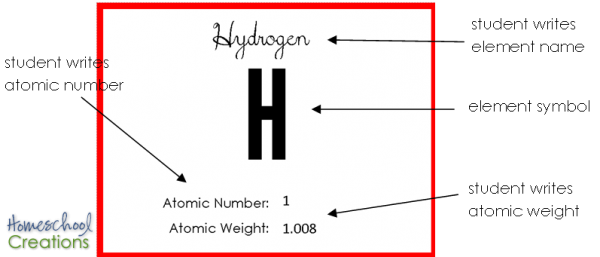 The front of each card lists an element symbol and provides room on the card for kids to write the element name, the atomic number, and the atomic weight.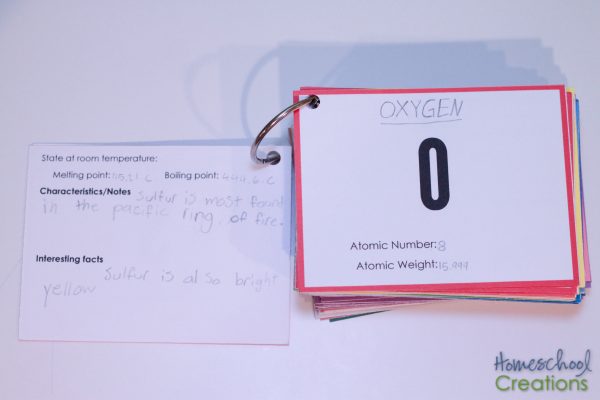 (my son's lovely handwriting)
On the back, kids can list the following information:
state at room temperature
melting point
boiling point
special characteristics and notes
interesting facts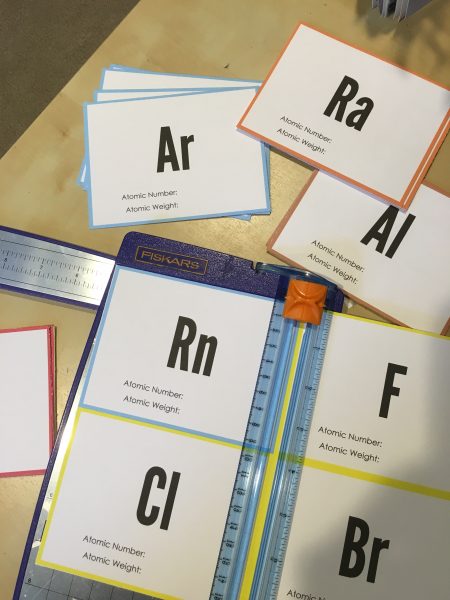 The cards print off four to a sheet and after cutting around the borders, I used our paper cutter to get a nice straight line. :) We recommend printing on cardstock for added durability. Punch the corner of each card and put them on a jump ring to keep handy.
Download the Periodic Table of Elements Cards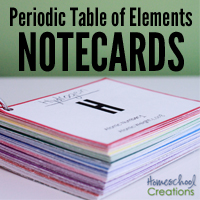 This is a FREE download for email subscribers – and it is really easy to subscribe by simply clicking HERE, or by entering your email in the box at the bottom of this post.

After you subscribe by email, you will receive a confirmation. Once you confirm your subscription, you will be redirected to a page with a link, password, and directions to get your FREEBIE!! You can always email me if you have any questions and I'd be happy to help you out. Please do not share the file with friends, but feel free to encourage them to subscribe as well. :)
Build a Model of the Periodic Table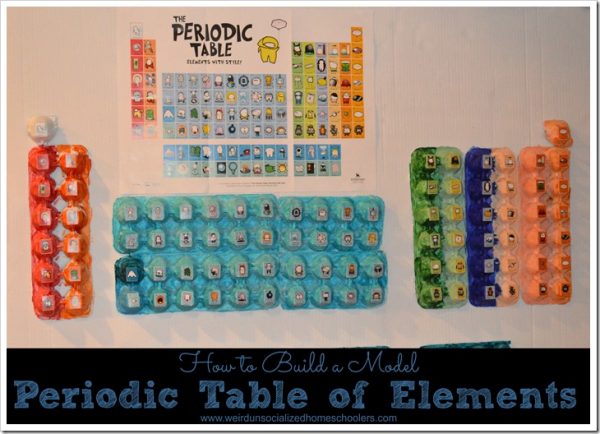 As you are working on learning more about each element, be sure to build a model of the periodic table of elements. This tutorial from Weird Unsocialized Homeschoolers is wonderful!
Periodic Table Battleship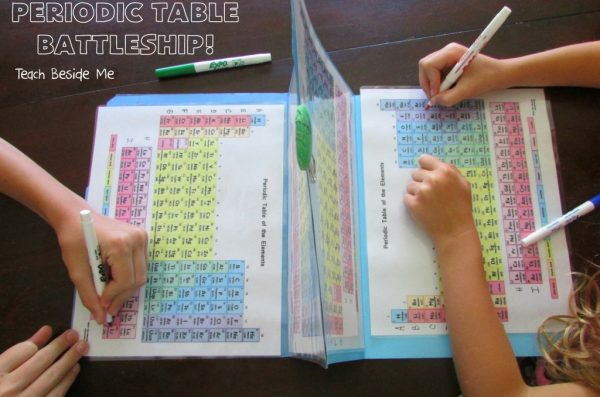 Learn chemistry without even realizing it using the Periodic Table Battleship game from Teach Beside Me.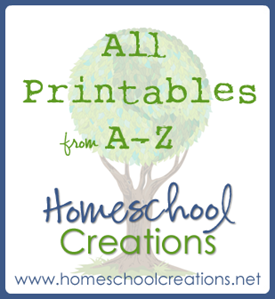 Enjoy free printables? If you are looking for something in particular, be sure to check out my Printables from A to Z list, a complete list of every printable I've created over the years. Can't find what you're looking for? Leave a comment and I'd be happy to help you out!