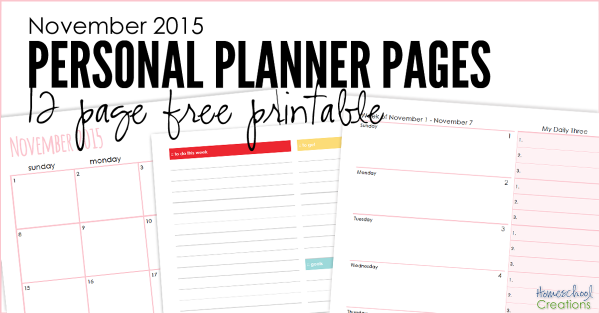 The fall weather around these parts has been wonderful. The leaves are in their full colors here and I'll admit – it's my favorite time of the year. With November on the horizon, we have the holidays to start planning for and several birthdays in our immediate family coming as well! It's definitely a time that I need to be on top of everything coming (and going). I'm excited to have another round of freezer cooking coming too, because I know it will be a bit help!
I'd love to share a few printable pages with you all to help you get your November organized – keep reading and thanks for downloading!
My Daily Planner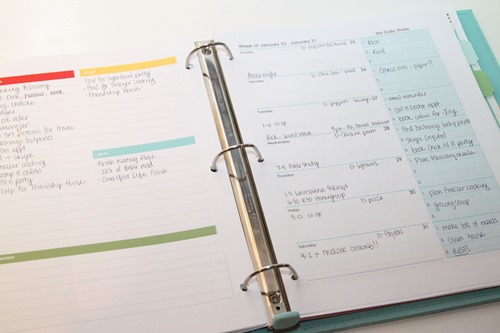 If you'd like to take a look at how I've set up my yearly planner, I've explained it more in this post here, as well as given links to my favorite binder and colorful tabs (because pretty makes life fun too, right?).
Download the November Personal Planner Pages
You can download the November 2015 Personal Planner Pages HERE. There are 12 pages included as a part of the download: the month at a glance and then weekly planning pages as well. Each month I'll be offering a free download for that month's planning pages, so you can check back and download them as they become available.
Purchase the Daily Personal Planner
If you like the layout and want to start planning out the rest of your year now (and next year too), purchase the full 2015 -2016 Daily Planner for $4.99. The calendar runs thru December 2016. It includes 18 month-at-a-glance pages and dated weekly pages through December 2016. Enjoy!
Don't Miss The Daily To-Do List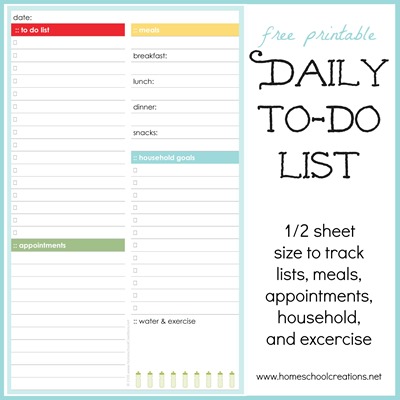 Hope you all have a wonderful November!! I'd love to hear your plans!