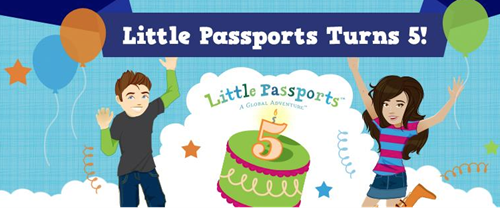 Little Passports is a fun geography program that we've used over the years (and are currently using with our youngest). Our kids have loved the special packages that they get each month in the mail as well as the activities that go along with it – both at home and online.
Little Passports Coupon Code
This month Little Passports is celebrating FIVE years of filling mailboxes with geography learning and I have a coupon code to share with you all!
Sale: 15% Off New Subscriptions through 4/8
Dates: Now – 4/8/2014
Promo Code: HAPPY5
About the Little Passports Program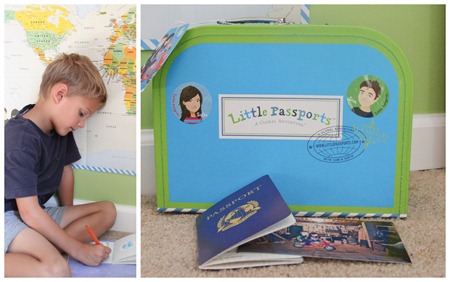 Little Passports is a subscription program that is delivered right to your doorstep. Children 'travel' the world with their imaginary pen pals Sam and Sofia. Each month a new package arrives full of special activities, souvenirs, a letter, and games to help your child learn about different countries around the world. Parents can choose between a world edition or the USA edition to learn about our country and the world around us!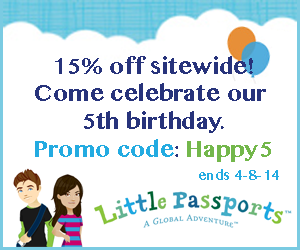 Click HERE to use promo code HAPPY5
during checkout and save 15% off!