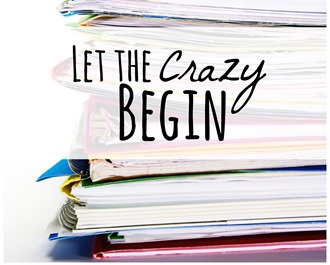 Life is about to get c.r.a.z.y. busy in our house. Maybe you all have been involved in organized sports with your kiddos on a long term basis, but typically we stay to the summer swim team and call it good.
That is about to change in our house. 
All four of the kids are going to be a part of a local swim league until the end of November – and then we'll see how we're managing from there. I'm a girl who enjoys white space on the calendar and this is enough to throw me over the edge.
Fortunately, I am blessed with a husband who has taken this on as HIS mission (it was, after all, his idea – grins). So while I will be getting meals ready much earlier during the day and have to chauffer a practice (or two) a week, he is taking over the bulk of the practices and I get to stay home and work (a.k.a. school stuff, blog stuff, or maybe sneak in a little reading – shhh!). (I kid).
I promise I'm not complaining! These are things we've chosen to do, but there are times when change and a switch from our 'typical' routine can really throw me for a loop. And I don't always do changes (shall we say) well. I'm a girl who likes routine and doesn't like when that routine gets thrown out of whack. Oh the irony of having four kids that have their own ideas on life (grins).
Starting Co-op
In addition to swim team, the two co-ops that we are a part of  start up this week. (Yes, two. Again a choice, but both I am happy we are a part of). I'll start off each co-op with my teaching shift – one through Thanksgiving and the other through Christmas. Lesson planning overdrive!
One of the classes is a high school literature class and that is exciting and nerve-wracking at the same time. The group of kids is great and it will be fun, but it hit me just a few days ago that (gasp) I have to grade papers and actually READ the literature they are reading. Did I mention Jane Eyre is on the list? (Oh, there will be some thrilled boys in that group!)
High School Credits – the Good and the Bad
While our school year is now in full swing, every now and then it hits me that Laurianna is taking HIGH SCHOOL classes. With friend's  kids headed off to college, I counted the years until she is gone – five!! You know how it seems like it's a long time coming, but really…it's not!
In the meantime, I have to keep track of her grades for real now, start tracking credits and GPA averages, and make sure we're hitting all that is required for graduation. While it's a bit off, I don't want to get caught off guard either because I put it off to think about another day. (I'll be sharing more on that later!)
Overall everything is going well, and Laurianna is using some fabulous curriculum (loving her North Star Geography), but her class load is much more intense this year and has involved a few tears every now and then. Fortunately, the tears have resolved and she is getting into a good routine – and doing great.
Life in General
There's so much going on in my head too right now, and I definitely want to share more with you all in the upcoming weeks:
Our revamping of chores (and the pain of letting it slide in the summer)

Freezer cooking fun (17 meals put together for busy days!)

Printables I am working on

Reading goals – for me and the kids

More 20 minute productivity fails and accomplishments

And all the other random things in my mind!
Just bits and pieces of our own lives – the good, the tough, and the crazy. Thanks for hanging in there with me!
Coupon Codes and Companies to Thank
We really appreciate the following companies – be sure to stop by their sites and check them out.

Our family is looking forward to the 2015
Teach Them Diligently Conventions
– we so enjoyed the one we attended this past year. Speakers are being lined up now and it is promising to be another great year! The 2015 locations include Nashville, TN; Atlanta, GA; Sandusky, OH; and Dallas, TX. Hope to see you at one of them!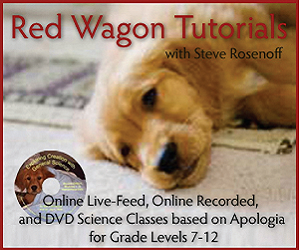 Red Wagon Tutorials
offers upper level science help for homeschool families worldwide. They specialize in downloadable, online live-feed, and online recorded science classes as well as digital e-Notebooks and Flash Drive presentations. Learn more about their
2014-2015 programs
.
| | | | |
| --- | --- | --- | --- |
| | | | |
Home Art Studio teaches children how to express themselves creatively while also learning about art concepts and principles. Your child will love this series of DVD art classes – and so will you!
Reading Eggs, a multi award-winning online reading program for 3 to 7 year olds,  will help get your child reading with a FREE 4 week trial. Sign up here: www.readingeggs.com/hsc/.
Apologia offers a Christian worldview curriculum that kids will love. Featuring engaging stories, creative notebooking, and fun activities, this four-part series is presented in a conversational style that makes the study of God's Word exciting and memorable.
Educents is a curated deal website that discounts homeschooling curriculum and educational products up to 90% off! Save an additional 10% with code HSCreations10.
Reader's Favorite Posts from August 2014
Curious to see what others have been reading this past month? Below is a list of the ten most visited posts for the month of August 2014: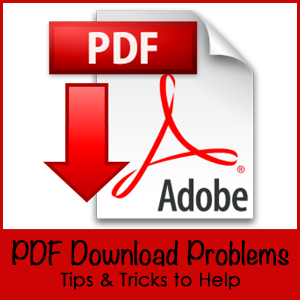 Having trouble downloading or printing this file? Be sure to check out the post on PDF Download Problems for tips and tricks on getting the files to download properly. The solution is usually something simple and quick!