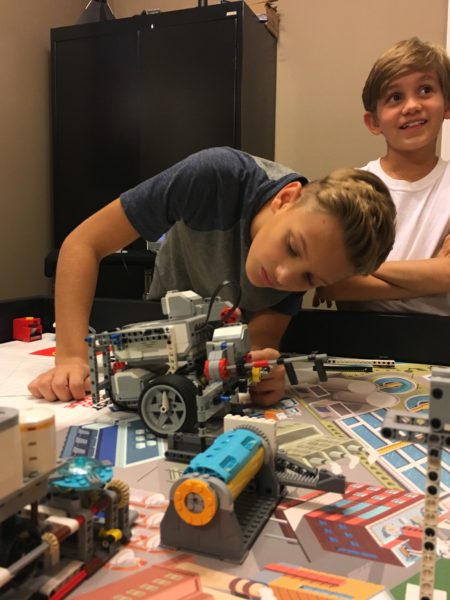 Technically our week starts off on Sunday with Kaleb's LEGO League. Sunday afternoons are programming days for the boys where they figure out what missions they want their robot to accomplish during the upcoming meet.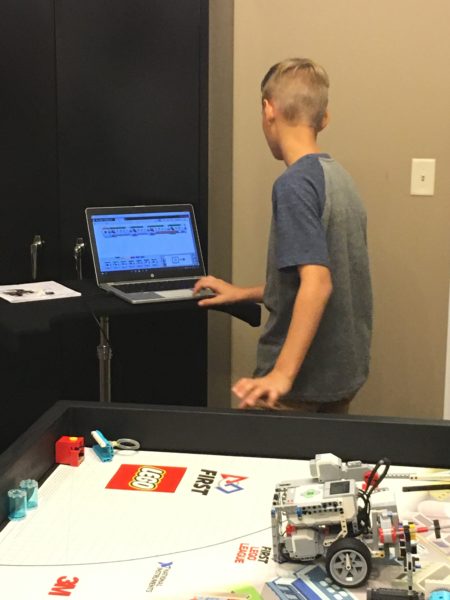 The boys are awarded points for each mission they complete during few minutes their robot runs the table – and every degree counts when they are setting it up. So they program, run a test (or two), reprogram, retest…repeat.
So far they have programmed in two missions and are working on a few more next week, and they also picked their team name, Block Busters. We are still waiting to hear the date of our meet. Meanwhile on Tuesdays the boys get together to talk about the presentation they also make on the meet day.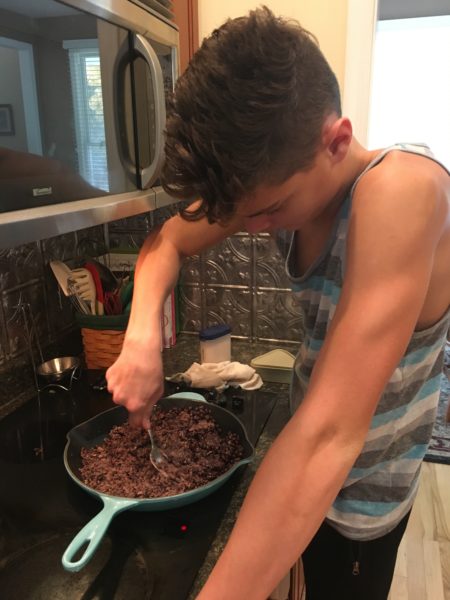 Zachary finished up the last of his meals to earn his cooking badge for Boy Scouts, making one of the kids favorite lunches, bean dip. I know, exciting, but they love it and it sure beats a sandwich, something the bulk of our kids are strongly opposed to eating (I have no idea why).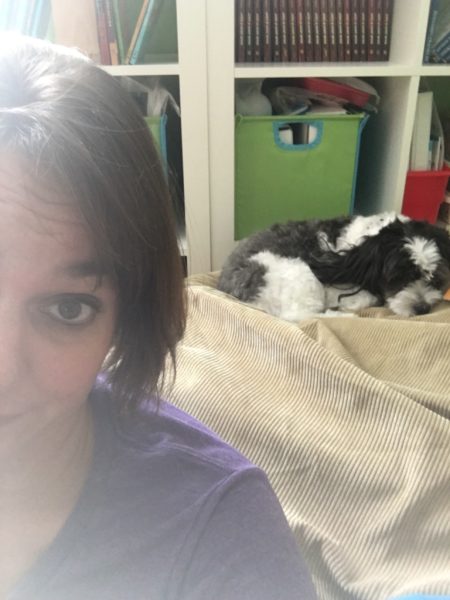 This dog. She's a hot mess. Wherever we are, she is as well, but her favorite place in the schoolroom is in our beanbag chair, if not by herself, right plopped in the middle of the book we are trying to read.
Laurianna had her third anatomy and lab test this week and did amazingly well. She has been pouring a lot of time and energy into her classes (go girl) and her grades are showing it. This week she also took the PSAT – now to wait for the results on that. She isn't as confident about her test, and the waiting is a pain, but we'll find out soon enough. Meanwhile, we prep for the SAT.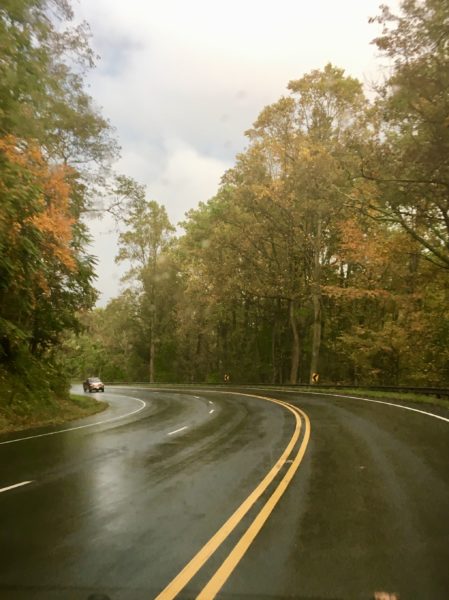 The leaves in our area are beginning to change – I LOVE fall! There was an amazing double rainbow as well. Between that, the colors popping, and having Bethel Music's "Starlight" album playing, I may have been crying (quite literally) and all out worshiping.
This week was also our joint co-op day (not just the high school kids) and the 10/11 year old boys had some STEM fun, breaking up into teams to build a tower with newspapers. They also had fun trying to light up an LED light using pickles. (They are loving these hands-on projects).
That's all for this week – how has your week been?