Leaning through literature has been one of our children's favorite ways to grasp various concepts and have fun together. We started out with many of the Before Five in a Row titles and branched out from there. Through painting, crafts, creative play, and hands-on activities there are various ways to expand on a story and learn.  This week I'm sharing several ideas from readers that started with a simple children's book.
Don't forget to link up a post or two of yours and share what you've been working on with your kids! Here are a few fun ideas from last week's linkup.
Purple People Eater Art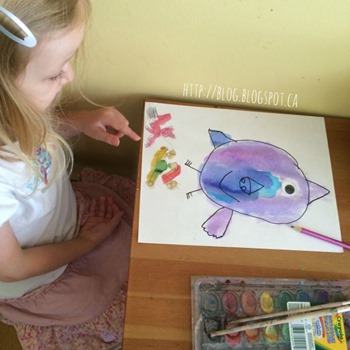 Have a favorite book your kids enjoy? Create an art project based on that story! Westword Blog shares a cute one-eyed, one-horned flying purple people eater project her daughter painted after reading Harold and the Purple Crayon.
Peter and the Wolf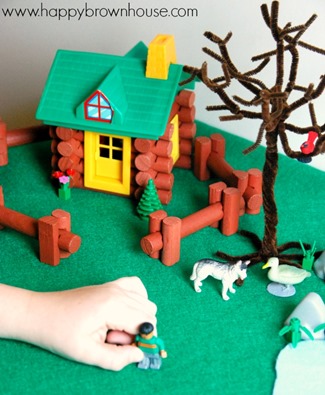 Sometimes the best part of a story is re-enacting that story and letting imaginations run free. Happy Brown House shares a recent Peter and the Wolf activity her boys had fun with.
Puff the Magic Dragon Bubble Blower Craft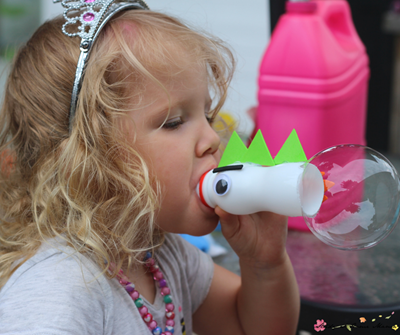 After reading Puff the Magic Dragon, Study at Home Mama created this fun bubble blower with her daughter – a great way to recycle too!
The Red Carpet Unit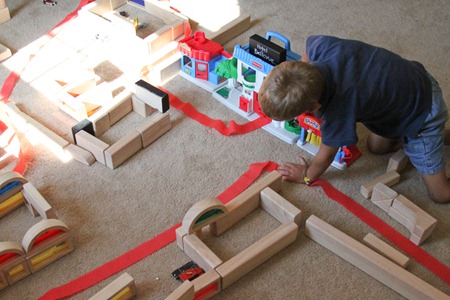 A pile of blocks and a roll of red streamers helped recreate a scene from The Red Carpet and provided hours of fun and learning.
That's all for this week! Link up and share your learning ideas in the linky below!
Follow the PreK and Kindergarten Community Pinterest Board
Each week I am  pinning many of your links onto the Preschool and Kindergarten Community Pinterest Board. I'm a visual person, so having pictures to help me remember posts is super helpful. Be sure to jump over and follow the board – and find some fun ideas at the same time!
Were You Featured in the Preschool & Kindergarten Community?
If you were featured in one of the weekly posts, feel free to grab the button coding below and display it on your site!
Link Up with the Preschool and Kindergarten Community!

Ready for another week of linking up and sharing ideas? I am so glad that you are stopping by today (really, I am!) and can't wait to see what you all have to share this week. Be sure to stop by our PreK & K Pinterest board to see a collection of the different posts we are pinning – including yours!
Share what you are doing with your kids! Please link your exact blog post to the Mr. Linky below and link back here too! Grab a button for your post and be sure to take a minute to visit the person who linked up before you.