Ready for another week of linking up and sharing ideas? I am so glad that you are stopping by today (really, I am!) and can't wait to see what you all have to share this week. Be sure to stop by our PreK & K Pinterest board to see a collection of the different posts we are pinning – including yours!
Don't forget to link up a post or two of yours and share what you've been working on with your kids! Here are a few fun ideas from last week's linkup.
Find the Pumpkin Letter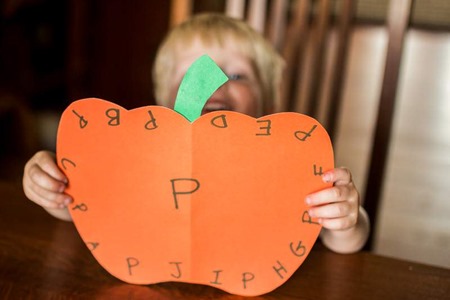 Jamie from Hands on As We Grow had her little one work on some fine motor and letter recognition skills with the Pumpkin Letter Punch. He had to find the letter 'P' and punch out the letter when he found it. There would be some great ways to alter this too based on the age of your child!
Fall Leaf Coasters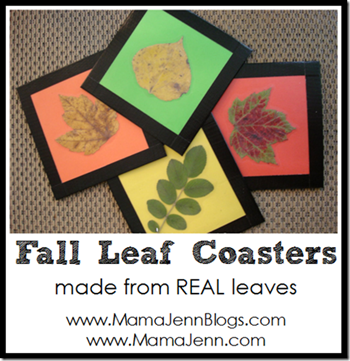 The leaves are absolutely GORGEOUS where we live right now – and worth capturing for a bit longer and enjoying inside as well. Mama Jenn shares a great Fall Leaf Coaster tutorial. It's quick and simple and would be a fun craft to do together.
ABC Cookbooks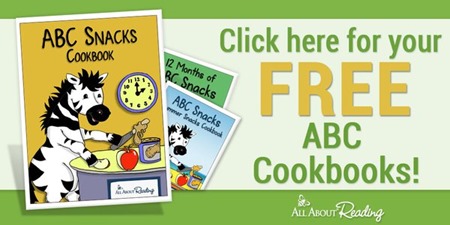 Have a child that loves eating and cooking? Download these FREE ABC Cookbooks that features snacks for every letter of the alphabet and help support pre-reading skills.
X-Ray Craft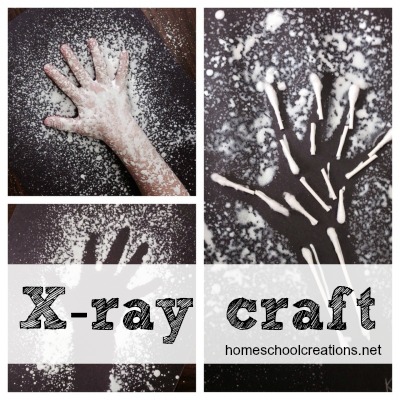 Here is a fun x-ray craft we did for our preschool co-op. It does involve a little mess – but the kids absolutely loved it and they turned out great!
Fall Leaf Dropper Painting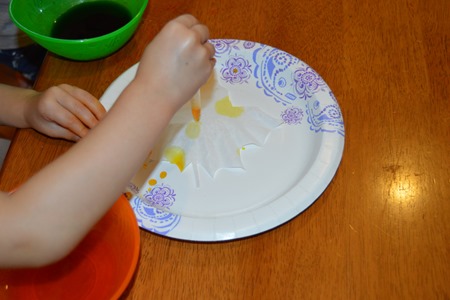 You can get it some more fine motor practice with these fall leaf dropper paintings from Sticky Floors and Bare Feet. The finished leaves are beautiful!
Follow the PreK and Kindergarten Community Pinterest Board
Each week I am  pinning many of your links onto the Preschool and Kindergarten Community Pinterest Board. I'm a visual person, so having pictures to help me remember posts is super helpful. Be sure to jump over and follow the board – and find some fun ideas at the same time!
Were You Featured in the Preschool & Kindergarten Community?
If you were featured in one of the weekly posts, feel free to grab the button coding below and display it on your site!
Link Up with the Preschool and Kindergarten Community!

Share what you are doing with your kids! Please link your exact blog post to the Mr. Linky below and link back here too! Grab a button for your post and be sure to take a minute to visit the person who linked up before you.