There are some new art supplies in our house that everyone is in love with – Kwik Stix. The mom (and neat freak in me) is absolutely in love with these solid paint sticks and wishes we had them years ago! All of the kids have had fun painting with them over the last few weeks and we would love to share more about them with you all as well.
Disclaimer: I received these products in exchange for review on my blog. The opinions expressed on my site are my own, and were not influenced by the company or free product provided.
What Exactly Are Kwik Stix?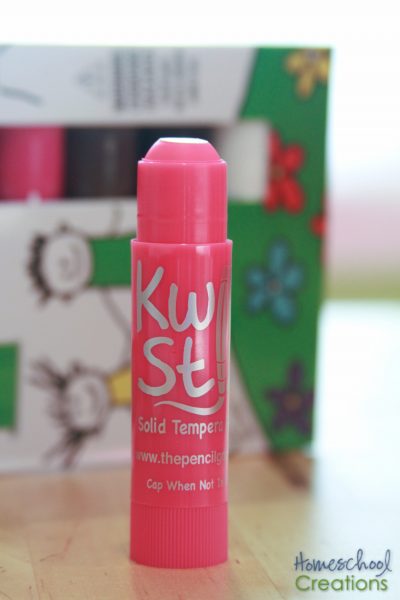 In short, Kwik Stix are quick and easy paints to use. Rather than pulling out brushes and lots of runny paint (or needing to mix up tempera paint from powder), Kwik Stix are solid tempera paint sticks that come in a tube similar to a glue stick. They come in a variety of colors too. We received packs of Kwik Stix Metalix, Kwik Stix Neon, and a Classic 12 pack of assorted Kwik Stix colors.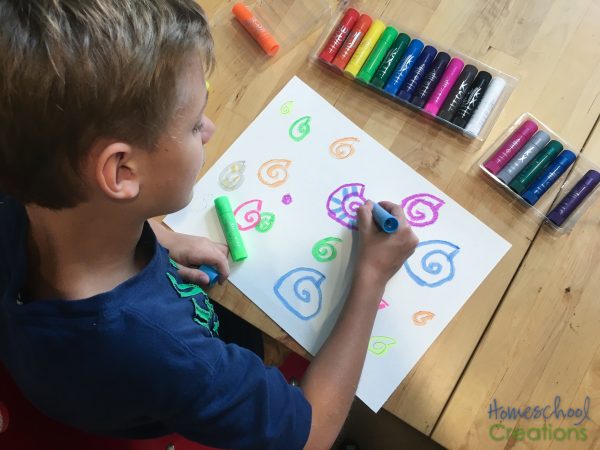 Honestly we weren't sure what to expect at first, but the paint comes out incredibly smooth and dries right away (packaging says 90 seconds although we didn't time it – it was quick). If the paint gets a little low, simply twist the bottom of the stick and more paint comes up from the tube.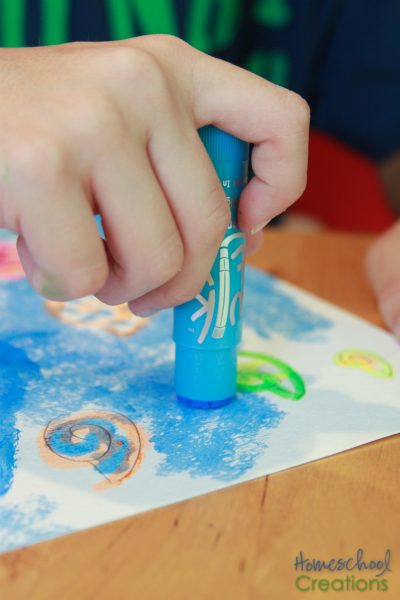 Now I don't know about your kids, but we have one (or two) that are a little bit particular when it comes to their painting endeavors. They don't like mixing colors – and heaven forbid anything should smear! Kwik Stix were FABULOUS in this regard because they dried quickly and we could go from one color to the next without overlap or mixing.
In addition no messes, I have to say that I absolutely love the lack of clean up on my part. Other than making sure caps are put back on each Kwik Stik, there was no paint on the table, hands, floor – or anywhere it shouldn't be. While I do think various art mediums are good for kids to work with, these have definitely made their way into the 'priority to use' part of our supplies because of their simplicity of use.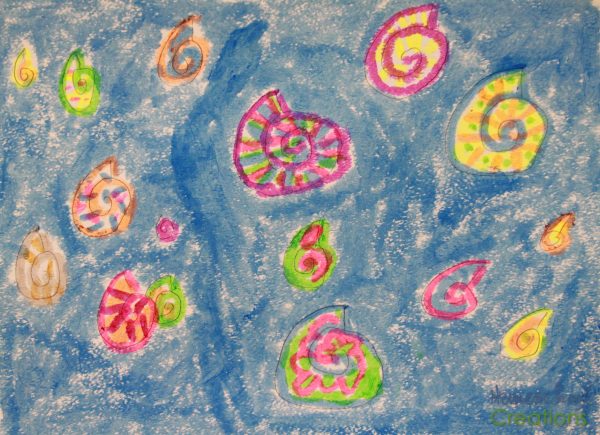 We have loved these enough that I am planning to purchase a pack of the thin Kwik Stix for more detailed projects. Kaleb especially has loved these and they will work well with his art curriculum this year. Above is his finished Home Art Studio project that was done on watercolor paper using some of the neon and classic Kwik Stix. (See the video for a peek at him working on the project.)
If you have a local Target, they are now carrying Kwik Stik and you can also purchase them on Amazon. Definitely a 'must add' to your art supplies!
Enter to Win a Kwik Stik Package
One of you will win a Kwik Stix package – the same sets we were sent to review: 12 pack, metalix, and neon! Enter to win using Rafflecopter below. Open to US addresses only. Giveaway ends November 20, 2016 at 11:59 pm.
Be sure to visit The Pencil Grip site and learn more about Kwik Stix through the following sites:
Website: http://www.thepencilgrip.com
Facebook: https://www.facebook.com/thepencilgrip
Pinterest: https://www.pinterest.com/KwikStixPaint/
Twitter: https://twitter.com/ThePencilGrip