The following is a guest post from Jamerrill, author of Free Homeschool Deals. Jamerrill is frugal homeschooling mom and is passionate about sharing deals and helping other families save money while homeschooling.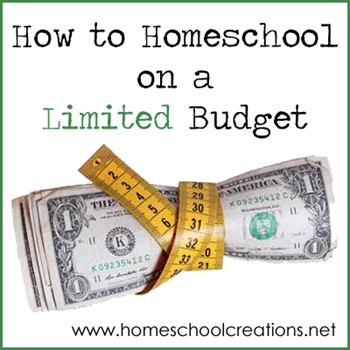 How to homeschool with a limited budget is a question that I receive often. Homeschool moms are always looking for ways to cut costs and stretch resources.
The year that my husband lost his job mid-year we ended up homeschooling for under $50. We were already on a tight budget before his job loss. I had felt challenged the summer before to not purchase the must-have items on my curriculum want list. I wanted to see just how far I could get without making any big purchases.
The main resources we used that year were the Bible, library card, internet, paper, and our cheap printer. I even learned how to refill our printer ink cartridges that year.
Since that time we've continued to homeschool for free and extremely frugal. This has led to my site, FreeHomeschoolDeals.com, which daily shares the best homeschool freebies, deals, and resources to help families afford the homeschool life. Below are some of my best tips for homeschooling on a limited budget. You can also receive a free copy of my eBook, Homeschooling for Free and Frugal.
Wait on Buying Curriculum
Go ahead and circle up all of your favorite curriculum catalogs. Then on a sheet of paper make two columns. Under one column write a list of everything you want. Then under the other column write a list of your needs.
There is a difference between your wants vs. needs. Are there any items that you have to have for your children? When really assessing your list, what items do you think look like a lot of fun, but may not be what you really need?
Read Curriculum Reviews
Of the items that you feel you will definitely need for your children a good place to start is by looking for curriculum reviews online. Google the name of the curriculum that you're looking for and the word "review." As an example "All About Spelling Review." You may find reviews like Jolanthe's All About Spelling review.
Read reviews from other homeschool moms to learn from their experience. Also, read curriculum review sites, like the Curriculum Choice. The Curriculum Choice offers a variety of reviews and many types of curriculum. The Happy Housewife has a growing page of homeschool curriculum reviews from preschool through high school.
Try Before You Buy
Another smart idea is to ask your homeschool friends if they have the curriculum that you're looking for. If they do, you could possibly borrow it for a week. Try it out and make sure it's a good fit.
Use Resources You Have
If I only used all the resources on my bookshelves and home we'd have a full homeschool year. You can always take a challenge to use what you have already. You may discover treasure tucked away on your bookshelves!
Websites to Help You Save on Homeschool:
eBay – I have bought two curriculum packages that I felt I simply must have off of eBay. I have also bought lots of Newberry Award winning books and books from reading packages. Search for the curriculum that is on your list on eBay before you look to buy it new. Many times families use curriculum for a short season and then list it for resell.
Websites to help you homeschool for free and frugal
Some families homeschool exclusively by piecing together curriculum resources online. There are many families who also supplement their favorite curriculum from these sites. These are just the tip of the iceberg of helpful resource sites. Please share your favorite sites in the comments!
Free Online Homeschool Curriculum
If you are looking for free curriculum online, be sure to visit the following sites to find out more of what they offer:
Homeschool families are some of the most resourceful people that I've ever met! Please share your tips for homeschooling on a limited budget in the comments.
__________________________________________________________________
Jamerrill is a Christian frugal homeschooling mom of six children who has been homeschooling for the last ten years. Throughout their homeschooling years, her family has had to homeschool for free or extremely frugal, which inspired her free eBook Homeschooling for Free and Frugal.
Visit her on her site FreeHomeschoolDeals.com or follow her on Facebook, Twitter, or Pinterest for the latest deals.
__________________________________________________________________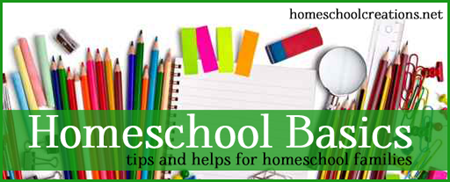 This post is a part of the Homeschool Basics series. Be sure to read the other posts if you are just joining in.