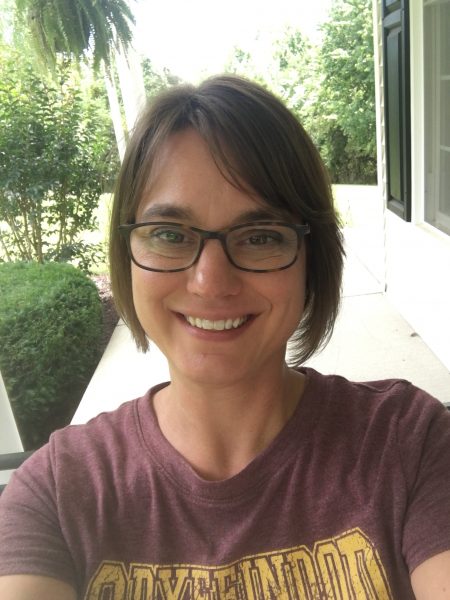 This past week has been another one full of swimming and GORGEOUS weather. When I say gorgeous, I mean what I consider ideal. Sunny. Mid 70s (ish). One where you can sit on the front porch swing, feel a soft breeze, and not want to change your shirt after five minutes because you are so sticky and/or being eaten alive by bugs.
Laurianna had a bit of a slow recovery too with her teeth so we ended up back at the dentist this week to have her checked out. Fortunately they were able to help her out and she is doing much better, much to her relief (and mine). I shared a bit about her 10th grade year in this post earlier this week.
Last week we picked up Zachary from Scout Camp on Friday. Let me tell you, the house has been rather quiet the past two weeks since two of our key 'noisemakers' have been absent (one for a week of volunteer camp and the other at Scout Camp). Of course, I'm not naming any names, but….
Saturday morning we headed to swim practice and Zachary only wore his suit and a pair of sweatpants, which presented a problem when I decided to go to Costco and he wanted to come in – because SAMPLES MATTER to a 12 year old boy. He had no shoes or shirt and suddenly realized that he didn't need to sit in the van because he had left his bin with all his clothes and gear from Scout camp in the back of the van.
He quickly ran to the trunk and opened up the bin, and I'm not going to lie you all – I about lost my stomach contents in the parking lot of Costco. Let's just say: a preteen boy + 1 week at Scout camp + a closed container where damp clothes are stored = a working gag reflex on one mother + prayers all the odors will be cast out in Jesus name.
I'm 100% not kidding and thankful for washing machines and purification essential oil. The end.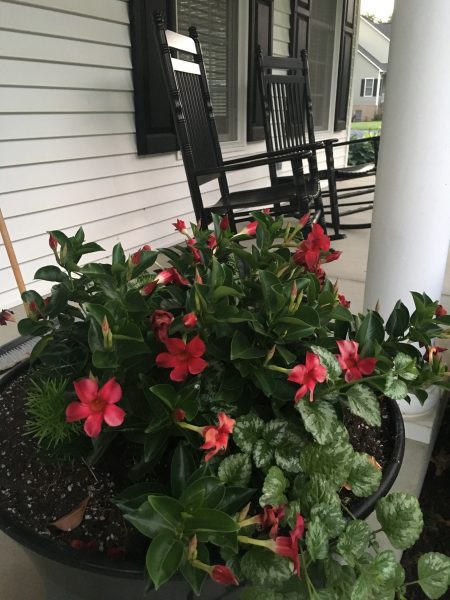 That said, with the weather being ever-so-lovely, my front porch has been a favorite place this week. We have a new cushion on our swing this summer (it's a red/cream pattern that I love) and the two pots by the front door have some pretty flowers to match and I love looking at them. Yes, we have rockers on the porch too, but I like the cushion. :)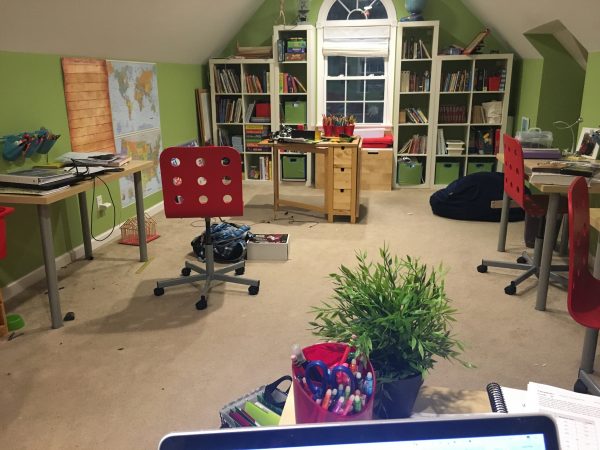 I will honestly tell you that I stepped out of the school room a few weeks ago and didn't look back. This week I finally started tackling things for the upcoming year: pulling the completed curriculum, sorting stuff to sell, and making lists of the few remaining things we need to purchase. Next week I hope to tackle the room overall and get it cleaned up and organized. Yes, I should have done it earlier, but – well, life. And that's ok. I honestly needed a mental break from it all.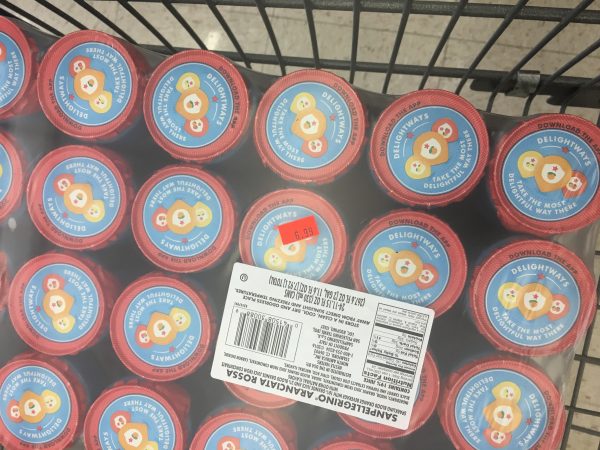 A highlight of the week was finding one of my favorite drinks, San Pellegrino for $6.99 a flat at a local discount grocery store. I was definitely tempted to buy more. This will be my one special drink to bring to the pool this summer. :) And I refuse to share. Yep, I'm that mean.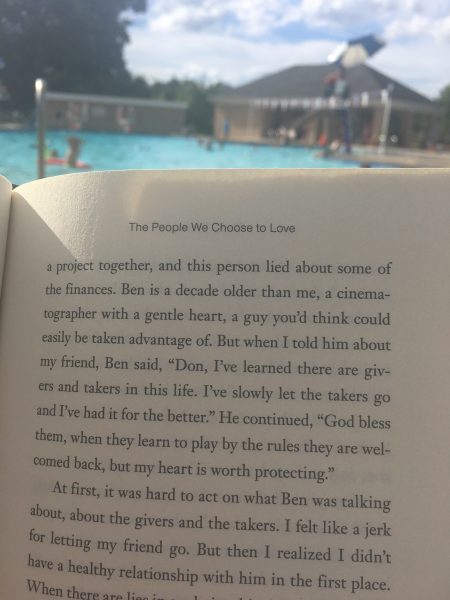 I did finally have a chance to also do some reading this week too. I was having a bit of a hard time getting into one of the books on my reading list, Scary Close by Donald Miller, but about 1/4 of the way in a few things started clicking with me. I'm not quite through, but was able to focus without interruption and finish about 2/3 of the book this week (yay!).
We had another swim meet on Tuesday and it ended up being CHILLY by the time the meet was over. Our team didn't win, but they did amazing and came closer than last year with the same team, and that is a wonderful thing to see!
That's all for our week – how have you been?