Here are a few homeschool coupon codes, deals, and giveaways for a some of the companies we use, know, and love that you may be interested in using this month. Be sure to look at the dates the deals expire.
Save 20% on Grapevine Bible Studies in April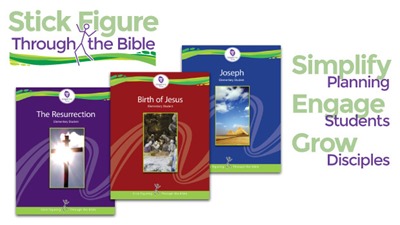 Grapevine is a wonderfully easy Bible program that has children drawing stick figures of Bible stories – and learning. Our kids have been asking to work on one of these, so our last six weeks we're going to switch to a Grapevine study. During the month of April save 20% off any Grapevine Bible study that is not already on sale using coupon code AprilBlog (code expires 4/30/15). There is a new Moses study coming soon – excited to see it!
Save up to $15 on North Star Geography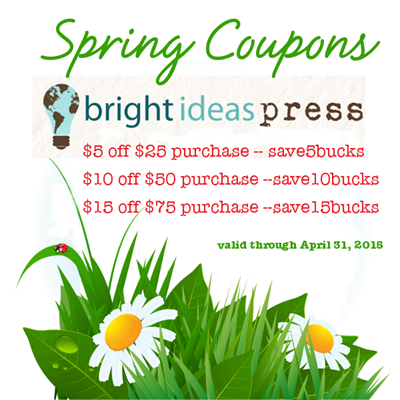 Bright Ideas Press is offering some great spring savings on all of their products, but this is a great opportunity to save up to $15 on our favorite homeschool geography curriculum for high school – North Star Geography! This has been hands-down Laurianna's favorite class this year and she is 6 weeks away from earning her first high school credit (codes expires 4/30/15).
Save 25% on WordBuild Vocabulary


Use coupon code NEWS15 to save 25% on WordBuild Books and CDs, and 10% on WordBuildOnLine from Dynamic Literacy. McKenna is using the online program this year and is really enjoying it!
FREE Watercolor Butterfly Tutorial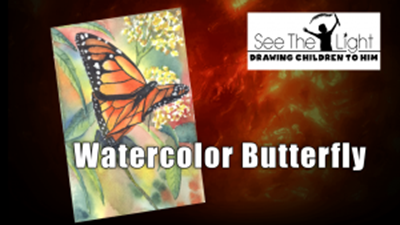 Our kids love the detailed art lessons from See the Light. Right now they have a FREE watercolor butterfly tutorial available to newsletter subscribers.  Look for the signup form in the right hand blog column and the details will be emailed to you. Be sure to mention that Homeschool Creations referred you! They will be adding new tutorials in the upcoming months, so it's a great way to work on art with your kids!
Win a FULL Level of All About Reading!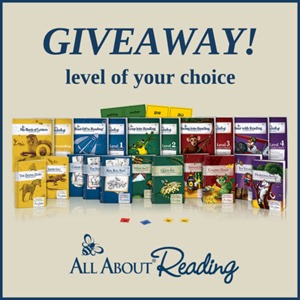 Win the reading program level of your choice from All About Learning Press! The giveaway is open through the month of April – and we love, love, love this program!
SAVE $7 from Teaching Them Diligently!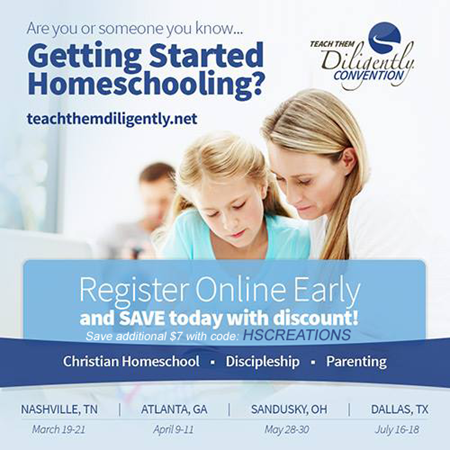 Want to save an additional $7 on your family registration?  Use the code HSCREATIONS during checkout and the discount will automatically be applied. Don't wait too long though – there is a price increase coming!
Save up to $20 on Nancy Larson Science
Many of you email and ask if Nancy Larson Science has any coupon codes – and while there currently isn't an online coupon code, there IS a way to save up to  $20 if you are attending a homeschool convention where they are a vendor.
At each conference they are offering $20 off and free shipping if you purchases during convention. If you need time to think about your purchase, you can grab a $10 off voucher (good for up to 6 months) so you have time to  still save. Just visit the Nancy Larson booth and grab your code.
In April they will be at MACHE in Frederick, MD and in June at HEAV in Richmond, VA – but there are conferences all over the US they will be visiting. See a full conference list here.
Upcoming FREE Parenting Webinars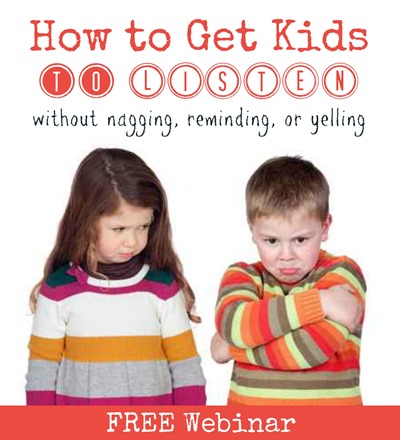 Our most recent Positive Parenting webinar was so well received! Although it will be a bit before I host another one, there are several other free webinars you can attend. This page at Positive Parenting lists the upcoming events, so be sure to check it out!
Homeschooling on a Limited Budget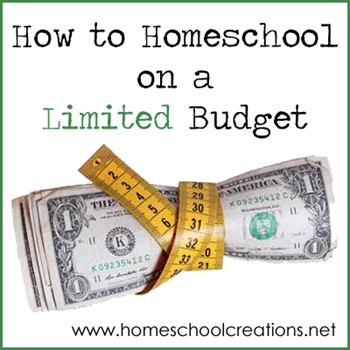 Homeschool moms are always looking for ways to cut costs and stretch resources. This post on how to homeschool on a limited budget has tips and links to help you stretch your budget and find some great freebies too!
Feel free to leave a comment if you know of any other great deals!