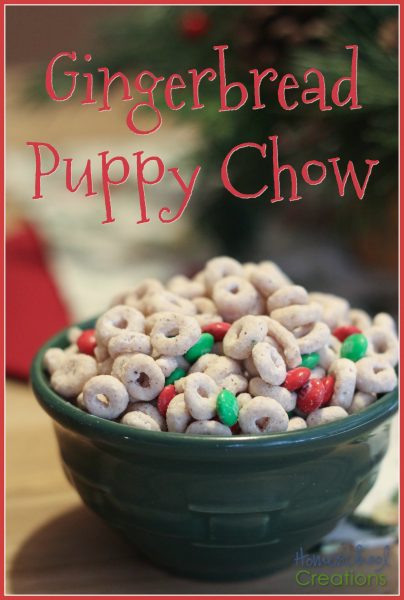 A few weeks ago we tried a new recipe to share with our co-op friends. It was one that had been circulating Facebook from Cheerios and decided to try it because we have kiddos that are gluten free. While we altered it some, we decided to play with the recipe a little more for a gingerbread flavored mix – and YUM!!
This is a super quick and easy recipe to make, especially if you need a last minute gift to drop off for a neighbor or a yummy dish for a party. You'll have nothing but a little powdered sugar left in the bottom of the bowl!
Gingerbread Puppy Chow Recipe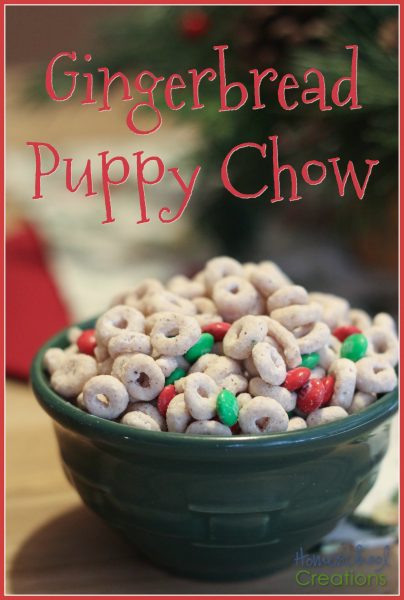 Gingerbread Puppy Chow
2016-12-05 19:48:59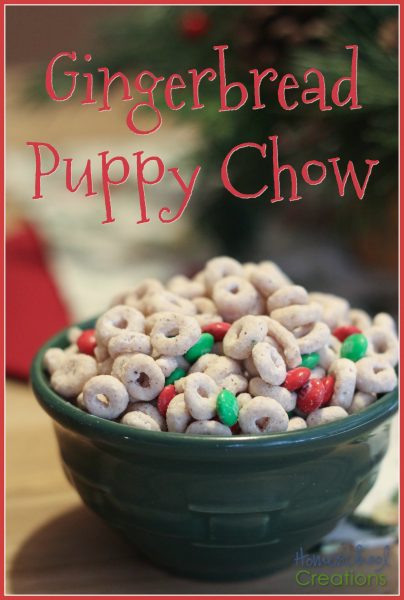 A quick and easy holiday snack recipe.
Ingredients
10 - 12 cups Cheerios (or less, according to your taste)
12 oz. white chocolate squares or bag of white chocolate morsels
1/2 or full bag of Christmas colored M&Ms (can use full-sized or baking bits)
1 1/4 cup powdered sugar
3/4 teaspoon cinnamon
3/4 teaspoon ginger
3/4 teaspoon allspice
1/4 teaspoon nutmeg
1/4 teaspoon cloves
Instructions
Measure Cheerios into a large bowl (if you have one with a lid, this would be best).
Put powdered sugar and spices into a quart sized ziploc bag and shake well to mix sugar & spices.
Melt chocolate according to package directions in microwave safe bowl or using double boiler. When chocolate is melted, pour over Cheerios in bowl and mix well with a large spatula.
Pour powdered sugar mix over Cheerios, place lid on bowl, and shake well to coat Cheerios.
Add in colored M&Ms or other candy pieces of your choice.
Notes
We only used 1/2 a bag of the baking bits. The original recipe only called for 3 cups of Cheerios, so we significantly increased the Cheerios in this version (we prefer a little less coated). You can adjust your cereal if desired, but this provided a great ratio of sweet to the spices (we thought).
10 cups is about the perfect ratio for our family. 8 cups leaves it a little clumpier and 12 is a drier, but still tasty mix.
Adapted from Cheerios/General Mills
Homeschool Creations https://www.homeschoolcreations.net/
Other Recipes You May Enjoy