Trying to decide if stick figure Bible lessons will work for your family? Grapevine Studies is offering The Gospel in Stick Figures e-lesson during the month of August!!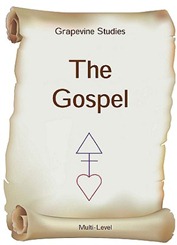 This lesson walks your family through the Gospel message starting in Genesis and uses Bible verses and stick figures to help teach the lessons. Although it is designed for ages 7 and up, our younger children still enjoying participating in the drawing along with us!
Downloading the free lesson is simple. Click over to The Gospel in Stick Figures e-lesson  page and look for the following – and then just download it!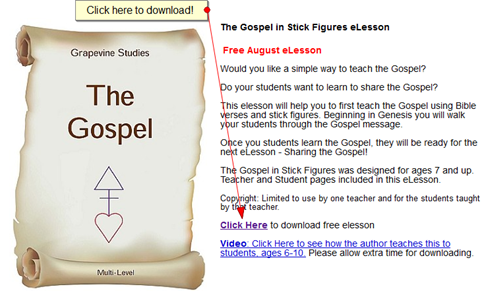 Our family loves Grapevine Studies and they are a part of our homeschool curriculum. We're currently using the Esther Bible study and having a lot of fun learning together.
Just wanted to share a quick freebie with you all!!