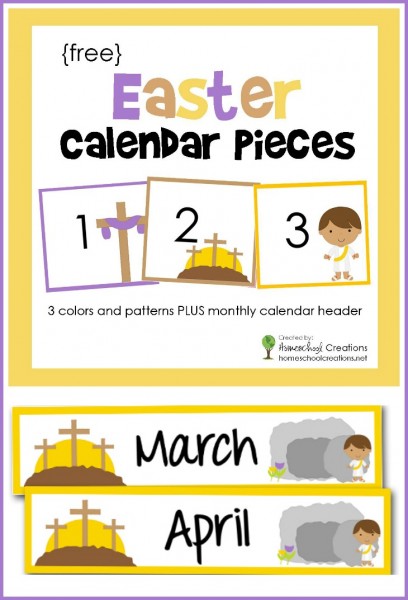 Easter isn't that far away, so here's a head start for you to print and laminate before the upcoming month begins! A reader emailed and asked if I would be willing to create Easter Pocket Chart Calendar Cards. While she loved the free March and April pocket chart calendar cards I shared several years ago, she wanted one featuring the Easter story – and I absolutely wanted to help her out. Although we may not be using a calendar pocket chart anymore (believe me, it was a sad day when it was taken down and passed on!), our daily calendar time was always a fun time of learning together.
How to Use the Easter Pocket Chart Calendar Cards
Use the different colored number cards to try different pattern sequences: an ABC pattern, ABAB pattern, AABB pattern and other patterns you can make up together. Here's an example of different patterns using the cards from the month of September.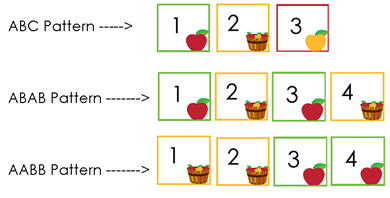 The set also includes a calendar header for the months of March and April as well, since Easter typically falls in either month.


Additional Calendar Helps
Here are a few additional printables and helps for you all, including the pocket chart that we use, laminating tips, and additional printables you may like:
Keep up with the newest posts and subscribe by RSS or e-mail to be the first to know of other free printables!
Additional March and April Pocket Chart Calendar Pieces
If you'd prefer a different set of pocket chart calendar cards for either March of April, feel free to grab them March ones here and the April ones here.

Having trouble downloading or printing this file? Be sure to check out the post on PDF Download Problems for tips and tricks on getting the files to download properly. The solution is usually something simple and quick!
Images Copyright © Digital Bake Shop. All rights reserved.