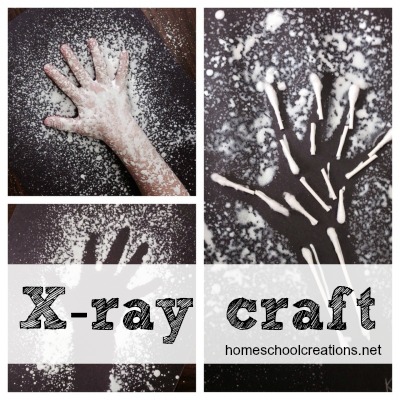 This is a fun x-ray craft we did for our preschool co-op.The kids loved it – especially since it involved a little bit of mess!
Supplies needed:
1. Add some white paint to the spray bottle and water it down.
2. Place child's hand on the paper and spray the paint to create outline.
3. Cut qtips to resemble bone segments and glue to the paper.