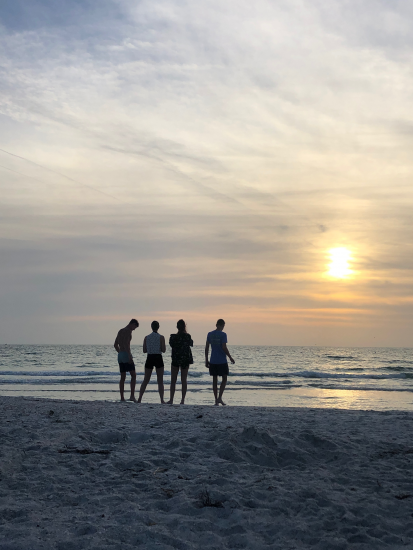 Around the blog this past year, I've been quiet for the most part with the exception of sharing a little life update back in August. Considering we've been home the majority of the time and life has completely slowed down (comparatively speaking), it would seem that the opposite would be true. That said, life with four teens at home is nothing short of full. :)
Keeping up with school has been, at times, challenging – mainly keeping motivation going for both the kids and myself. College options are going back and forth with McKenna and Laurianna, and life is moving along in general.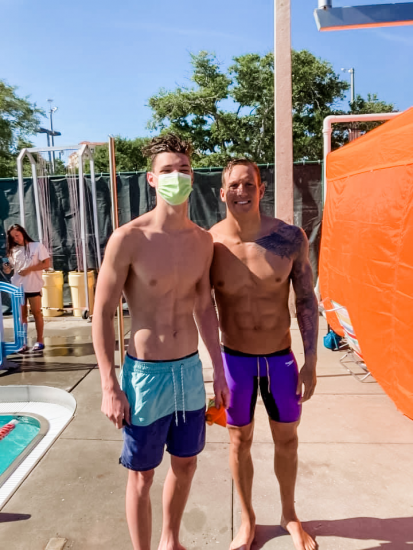 Rather than sharing an exhaustive list of all that is happening in our lives, how about a quick sum-up?
Laurianna returned home in October 2020 (FINALLY) from Mercy Ships where she had been serving since May 2019.
Swim competitions began opening up, slowly but surely. At the end of March we even traveled to Florida for two big swim meets for the boys (so thankful they will both be in the same age group meets next year!). Zachary even had a chance to meet a few Olympic swimmers including Caeleb Dressel (pictured above) and Ryan Lochte.
McKenna and Zachary both started working at the same restaurant and have been loving their jobs
Zachary is now an officially licensed driver, after so many delays thanks to slooooooow mail and other restrictions.
We've enjoyed continuing with a small weekly co-op for literature and chemistry with Zachary and a few other high school kids (all girls – poor Zachary).
We are prepping for McKenna's high school graduation and contemplating what her fall will look like.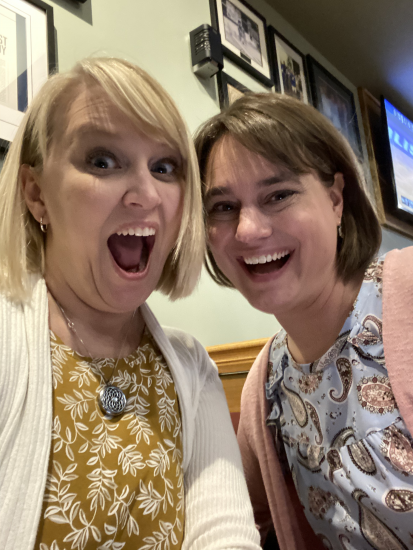 In March I also traveled to Nashville to speak at Teach Them Diligently, where I was able to spend some time with one of my best friends, Carisa. I am so thankful we were able to see each other and incredibly thankful to be able to spend a few days relaxing. The trip to Nashville was the first time since everything shut down last March that I was by myself – literally a year. (Hear me on this – I love my family, but it was nice to just be completely alone for a few days!!)
A few weeks ago, while Rick and I were sitting on the beach and the kids were playing around in the water together as the sun was setting, I was honestly overwhelmed (and started crying) as we were watching the kids together. Life is far from perfect in our household. There are lots of stories and things that happen behind the scenes that aren't shared for all the world to know (you know, respecting privacy and all). But in that moment – seeing them all together laughing, talking, and just being together – it was just so amazingly wonderful.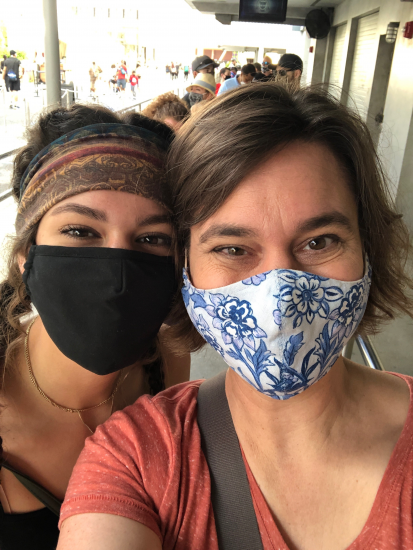 I'm probably feeling overly sentimental these days again as we prepare to graduate McKenna from high school and in a few short months send Laurianna off to Minnesota to start college. McKenna is weighing her options for school this fall as well and will likely start off with community college for now.
That's the teeny, tiny nutshell of happenings in our home for the time being and in no way exhaustive because life is moving along.
How has your year been going?