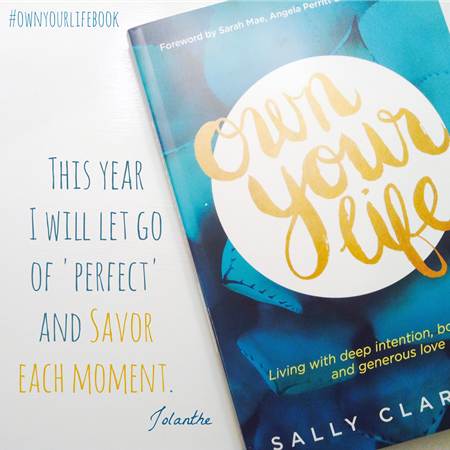 A book that has meant so much to me and has touched my heart on so many levels is Own Your Life by Sally Clarkson. I mentioned earlier this month that it should be the first book you read this year. And I mean that.
It will challenge, encourage, and push you to be more of the woman that God created you to be. Sally shares what it means to live your life in a meaningful way, follow God in all you do, and gives practical guidance to build a life that is intentional.
Win a Copy of Own Your Life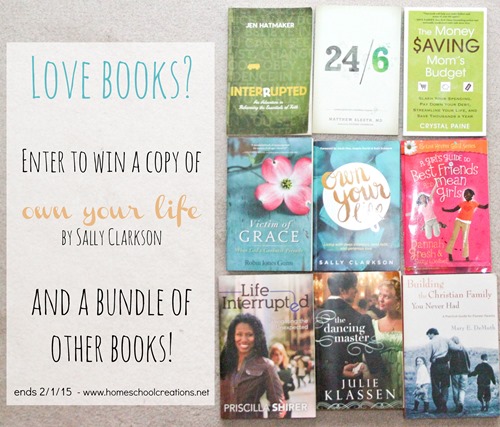 Sound like this is  something you need right now? I would LOVE to give one of you a copy of Own Your Life and also include a boxful of other great books from authors like Jen Hatmaker, Mary DeMuth, Crystal Paine, and Priscilla Shirer! (see note below)
If you'd like to enter to win this stash of books, just follow the directions in the widget below.
Note: Own Your Life is a brand-new copy. All other books are in gently-used, loved condition. Some are duplicate copies, and a few may have one or two dog-eared pages or a few underlined passages. This giveaway is not sponsored by anyone, but is a book that I am personally providing to a reader.