Our kids are in for a rude awakening today. Well, after a wee bit of a snow delay (I'll be nice and give them that in the morning!). Our area was dumped on with snow the last few days and area schools are likely to be closed for days. Unfortunately (for our kids), homeschool is ON! They will definitely have to enjoy the snow while we have it, so perhaps a bit of a lighter schedule so they can fully enjoy it, eh?
Ahhh…the beauty of homeschooling!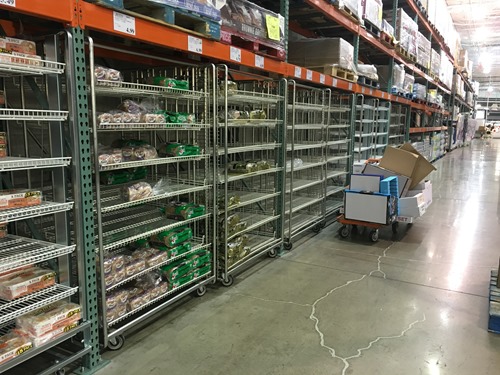 People around here get crazy worried when there is the slightest mention of snow. When I say crazy, I mean THE SHELVES OF COSTCO. BARE. (Other than the healthy bread, of course.) I suppose they could have eaten English muffins or some other nonsense, but no bread. I had to visit the aisle just to see how bad it was – and literally laughed out loud. There is a plus side to making homemade bread.
Snow = panic to most in our parts. Then again, the snow did deliver this time around! We didn't panic, but were prepared and so happy not to lose power or heat. Instead we were able to relax and enjoy it all.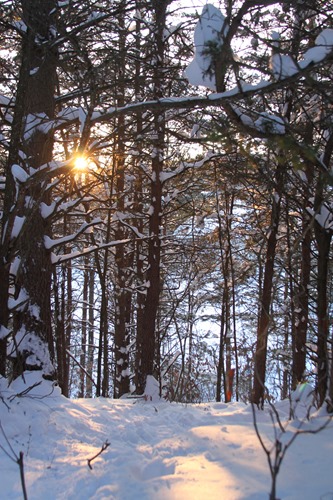 There is something so absolutely magical about untouched snow and trying to capture what your heart sees. The above image doesn't even touch how gorgeous it has been around our house. The sun was setting through the trees. The warm colors touching the snow in patches on the ground. So peaceful.
Well, other than the kids whooping and hollering in the snow behind me. It almost made me forget for a brief moment. But I can look at the picture and imagine a serene and quiet wood. (Just go with me, people).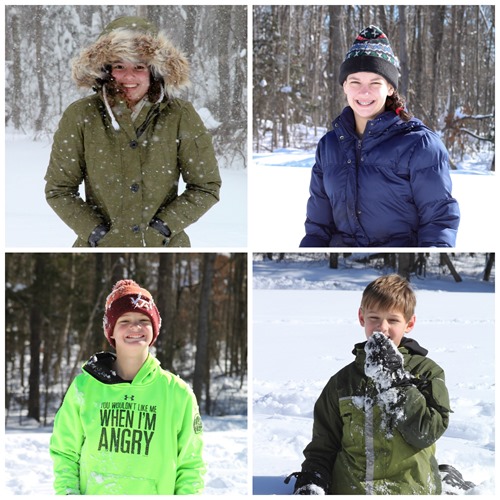 So we played in the snow. We shoveled. We laughed hilariously at our dog try to figure out how to deal with all the snow. Forts were built. Sleds went careening down hills and gave me near heart attacks. Maple syrup snow candy (aka Wax on Snow) was enjoyed immensely. No complaining about how cold it was (in fact, I had to remind children to put their jackets on). If anyone can tap and bottle up the 'factor' that had our kids outside with each other for hours playing and working together without any fighting, PLEASE LET ME KNOW.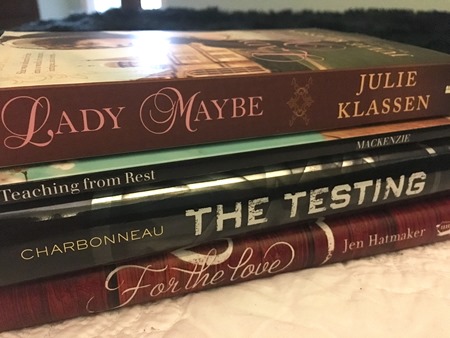 And me? I avoided any and all things school. Well, other than our current read aloud around the fire when the kids made the occasional pit stop inside to warm up and have some hot chocolate. I may have even managed to read TWO entire books cover to cover, finished Teaching from Rest, and have a good dent in the last one. Oh – and I cleaned out the fridge. Stellar weekend overall. (grins)
So – to wrap up. Lots of snow. Reading. Homeschoolers can have snow delays or even snow days (because that is the beauty of homeschooling). We survived and had much fun. All in all, a great blizzard!
Was your family effected by the blizzard too? I'd love for you to share how much you all were hit with and pictures of your kids, either in the comments below or in this thread on Facebook. Can't wait to hear from you!