If you are looking for a reading program to use with your children, All About Reading is one that will be a wonderful addition to your family. With a multi-sensory, step-by-step approach that engages children and lesson plans that are simple to follow, you cannot go wrong with this easy-to-teach reading program.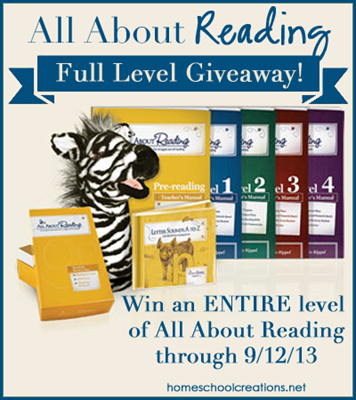 To celebrate the release of the Level 3 All About Reading program, I want to bless one of YOU all with one level of the All About Reading program. Yes, you read that right! One of you all will win an entire level of All About Reading!!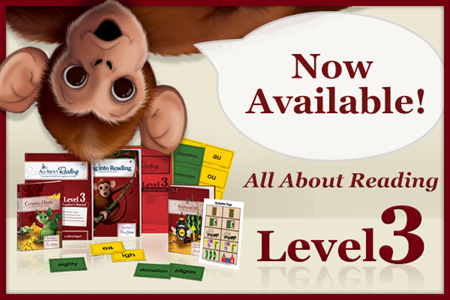 For those of you familiar with All About Reading, Level 3 JUST released and is on sale this week only. If you want to be sure to get the sale price, go ahead and order now. If you win the giveaway, I will reimburse your purchase!
We've already had a peek at the program and it is AMAZING! I'll have a full review coming soon, so stay tuned for that as well! The new level has everything that you've come to know and love – and then goes beyond.
Available Curriculum from All About Reading:
The following levels are now available from All About Reading – with the promise of a fourth level in the works. Keep in mind that these are not necessarily grade level specific. You can determine your child's placement level here.
Enter to Win
Ready to win? To enter, just follow the directions in the Rafflecopter widget below. This giveaway ends on Thursday, September 12, 2013 at 11:59pm – so enter now!