Let's face it – I've been a bit remiss sharing anything a bit more personal over the last few weeks. Life has been busy with shuttling kids back and forth all over kingdom come, we had a big swim meet, and then trying to stay on top of school and do it well – that can suck the life right out of you.
So, I tried to do a quick video sum-up here, but below you'll find the SUPER bulleted version of what's happening with each of the kids.
Laurianna – We are still waiting to figure out what in the world is going to happen with Mercy Ships. She has been accepted and at this point we are anticipating a July departure once she is "plugged into" her position, but there is a possibility she may be leaving earlier based on a need they have to fill another spot. So…we wait. (I am trying not to think too hard about this because it will mean she could be gone for over year to a place VERY FAR AWAY).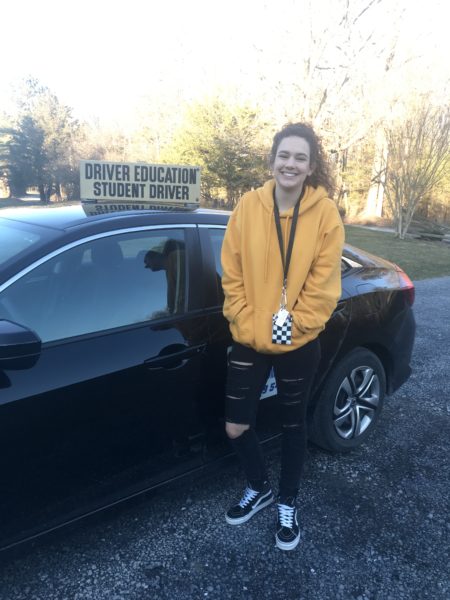 McKenna – This past weekend, McKenna passed her driving test and is now officially able to be behind the wheel all by her lonesome! She is working three mornings a week and balancing school with her social life (ha!) and newfound freedom. Work = car and gas money.
Zachary – In the fall we told Zachary that if he qualified for the Florida meet, he could go (mind you, we assumed he wouldn't qualify – cough). I promise, we weren't trying to underestimate him. This past weekend, he qualified with AAA times in not only 1, but FIVE events. We are now making hotel reservations and eating our words.
Kaleb – We are scaling back in some subject areas and really pushing our reading and spelling time together hard. Over the last several weeks we have also been working on Beyond Five in a Row books with one of our friends (currently Homer Price) and having fun learning about so many different things as well as reading a lot together.
The Parents – This weekend our church is launching a new campus, closer to our house, and we are helping with various aspects (Rick is heading up the sound team on both of our campuses). It's exciting and nerve-wracking at the same time. I'm also preparing for the upcoming Teach Them Diligently convention in Nashville at the end of March.
That's the sum-up for us – how are YOU doing?