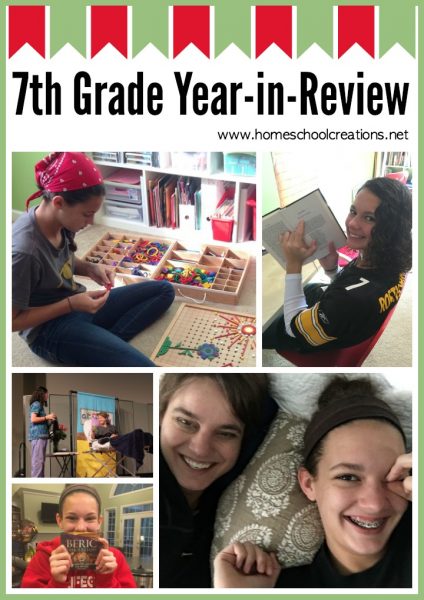 Very few pictures exist from this past year showing McKenna throughout the year. Well, I say that and then realize there are pictures, but many of them show her hiding behind a book, under covers, or doing something equally as goofy when the camera was anywhere around. Her self consciousness increased quite a bit this year, especially when she embarked on the wonderful journey of braces. I absolutely love looking back through my pictures though because I cannot believe how much she has really grown and matured in this past year!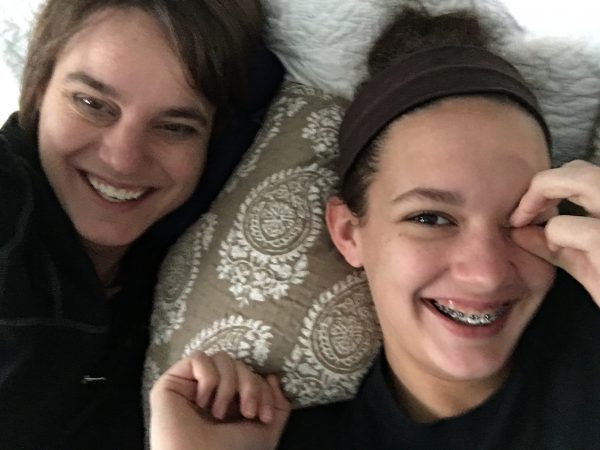 Overall, nothing in school really impressed McKenna near as much this year as her vocabulary program this year. She absolutely loved it. And PE (which is saying a lot, since she strongly dislikes PE). McKenna moved more toward independence during her 7th grade year, taking responsibility for many of her subjects – which worked at times and at other, there was a little catching up that needed to be done. (We'll chat about that later.)
BUT even if she didn't necessarily love all of her subject areas, that doesn't mean she didn't make progress. And all progress is good progress and we will take it! One of her favorite things was using a Student Planner I put together specifically for her. She marked that planner up and had fun making it her own.
Here's a quick look at the initial 7th grade overall plan…
Vocabulary
The Word Up Vocabulary program from Compass Classroom brought more laughter into McKenna's day. She absolutely loved this video class – enough so that she wants to work on Visual Latin next year. The above clip was one that we watched over and over (and still laugh about).
Math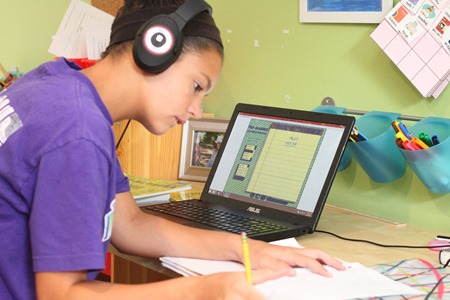 Out of all of the kids, our comic strip printables were MOST enjoyed by McKenna. While the boys enjoyed it because they didn't have to write and take notes, McKenna loved the opportunity to be creative. Her drawings were always so much fun to review with her.
While we loved the two programs we mixed together this year, next year McKenna will be moving to work on a program independently – North Star Geography.
Language/Grammar/Spelling
While one kiddo says this is a favorite subject area, another thinks it's just ho-hum. Nothing super special to report in this area, other than basic grammar is done and she did great with it – and is ready to move onto a high school level course next year. Growing with Grammar has been a great move for our kids though and overall we really do enjoy it.
For spelling, we did an occasional lesson here and there as needed and will finish up the entire program next year with McKenna (through level 7).
Reading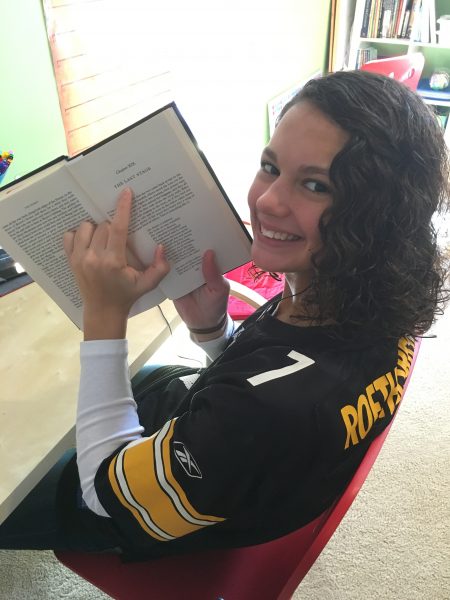 McKenna wasn't too sure about all of the books on her list this year, but we sat down together and talked about the overall plot line, characters, and more of each book over the course of the year. The list was compiled using Reading Roadmaps and I absolutely LOVE that tool!
Favorite book: The Hobbit by J. R. R. Tolkien
Least favorite: A Day No Pigs Would Die by Robert Newton Peck – she may have left me a sticky note with how many inappropriate words were in the book. (I may have laughed when I saw that.)

For read-alouds, she loved, loved, loved the audio drama Beric the Briton from Heirloom Audio. When she saw the CD sitting on the counter, she may have actually squealed a bit.
Writing
If there is one program I am thankful for, it's WriteShop Basic Set II. Over the years it has been such a fantastic program for our kids to get a grip on writing a solid paper. While I'm sad she will be moving on to a high school literature class next year, I am also thrilled because I know she has such a great foundation!
Science
As much as her sister loved the Rainbow science program, McKenna almost disliked it. This year is was so hard to get her to complete the weekly labs, but she did work on the reading. Next year promises to be a little more involved since we will be doing physical science with a small group of other kids.
Co-op Classes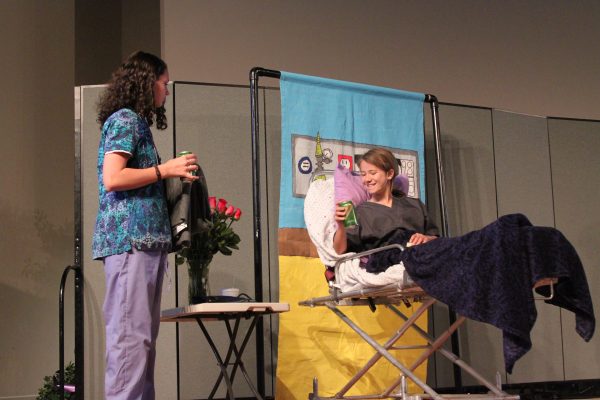 Out of the two different co-op groups we were a part of, McKenna had a favorite class in each one. The larger co-op class offered PE and a musical this year. McKenna tried out for one of the speaking parts and played the nurse (rather comically – which was much fun to see her add her personality to the character). Her favorite class otherwise in the co-op was PE.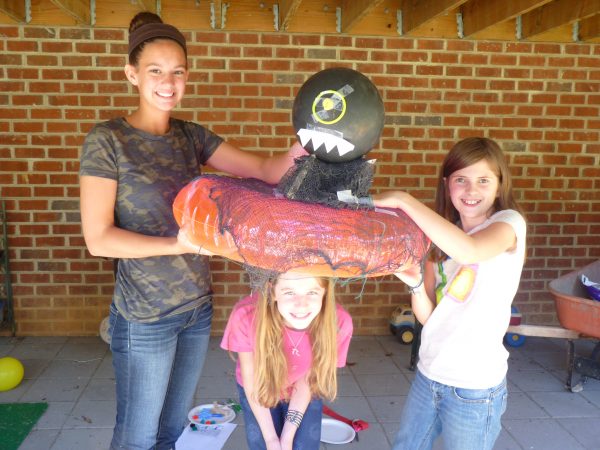 In our smaller co-op, the kids had two classes they took part in: a lit/science class based on the Mad Scientists' Club book and a law/court class (learning how the judicial system works). All of my friends teaching these classes do an amazing job of making it fun for the kids, including creative projects for them to deepen the learning. Mad Scientists wrapped up the year with a mini science fair (McKenna did her project together with a friend and focused on different egg experiments), and the court class put on a mock trial for the entire co-op, pooling from those in the high school class and above for a jury. Overall a great year and a group we can't wait to get together with again!
Swim Team & Just for Fun
Outside of our homeschool time, McKenna also participated in a local swim team, practicing almost every evening. She is really an incredible swimmer and has improved her time much – especially when she applies herself. The first several months were spent convincing her that her focus/dedication does make a difference and once she did begin to apply herself, her techniques and times rapidly improved. We are still deciding on swim team for the upcoming year since there are new coaches and practices, but it is something we are definitely considering!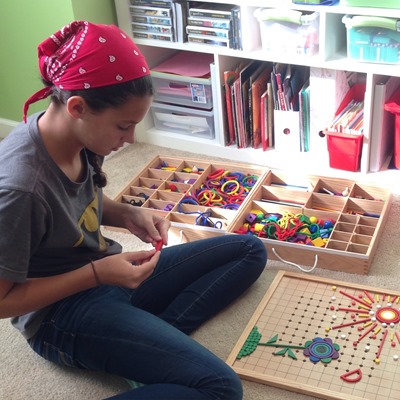 One of the things that I've loved seeing throughout the year is McKenna playing with Spielgaben. While we have it primarily for Kaleb to use, I frequently find her sitting down somewhere with all the trays and creating different scenes. It's a different art medium but creative still!
Other Year-End Reviews
Take a peek at our 3rd grade and 5th grade year end reviews too! Click on the below images to read the post.