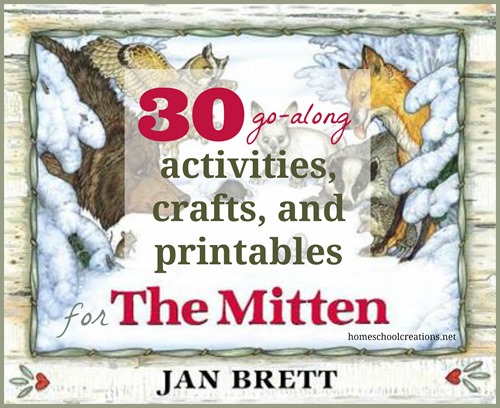 Books by Jan Brett have been huge favorites in our house, especially her story The Mitten. The illustrations are simply amazing, and there are many activities that can be done to encourage learning as we read: sequencing, animal habitats, and so much more!
Each of our children has enjoyed The Mitten – whether a board books, a paperpack, or hardcover. Our copies have been so well-loved that we've purchased multiple copies. And I love it so much that it's earned a permanent spot on our bookshelves – to read when we have kids visiting or the mood strikes.
Here is a collection of ideas and printables that you can use with your kids or classroom when reading The Mitten by Jan Brett.
Activities to Go-Along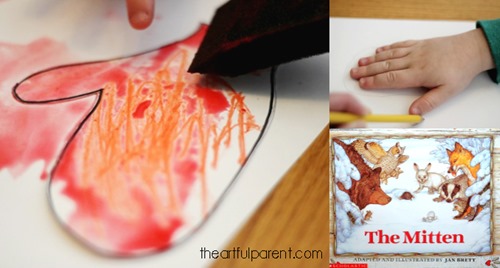 Hedgehog Crafts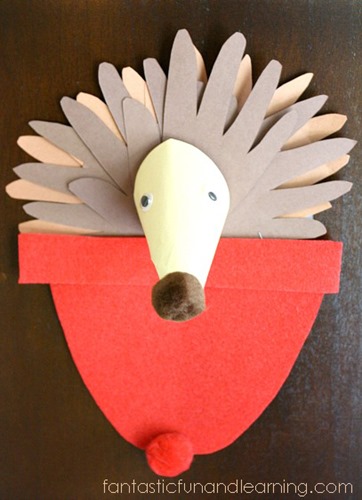 Science Tie-ins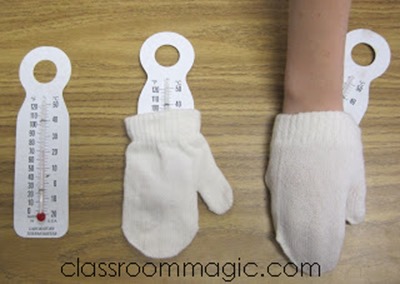 Printables
Read the Story Online
If you don't have a copy of The Mitten at home, or if you'd like to do something a little different, read it online here.
The Snowy Day Activity Ideas
Like this? Don't miss my post 35 Activities, Crafts, and Printables for The Snowy Day by Ezra Keats.