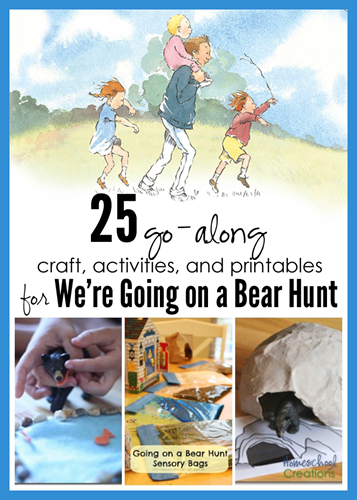 Reading We're Going on a Bear Hunt by Michael Rosen and doing so many fun activities along with it, was such a fun part of our literature-based learning with our boys. This collection of 25+ activities, crafts, and printables for We're Going on a Bear Hunt is a small peek at all you can do, but it will definitely get you started!
Kaleb absolutely loved this book and the fun things we did: sequencing and acting out the story, a bear sensory tub, and we even went on a real bear hunt (because we've had one in our area!). Looking for the signs is fun (and maybe a little scary too!).
Click on the links below to visit the sites and activities – and have fun reading together!
We're Going on a Bear Hunt Activities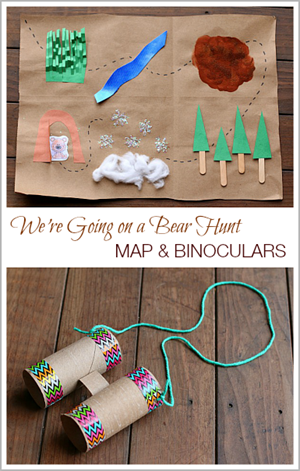 We're Going on a Bear Hunt Art & Craft Projects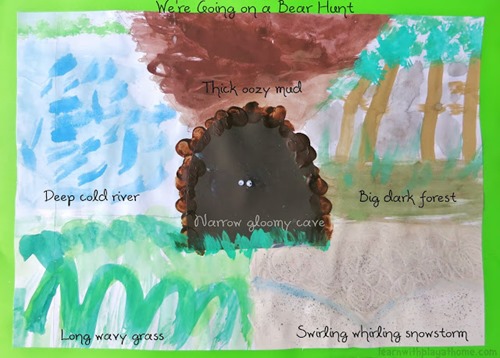 We're Going on Bear Hunt Cooking & Snack Ideas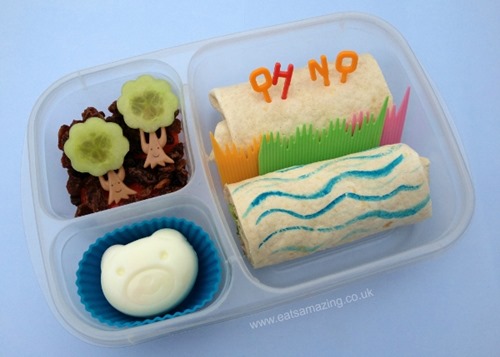 We're Going on a Bear Hunt Printables