Pull the cushions off the couch and start digging for your loose change! You are NOT going to want to miss this sale!
If you were around last year, you may remember the HUGE Homeschool Omnibus deal that hit right around the end of August. If you weren't – well, you are in for a BIG treat!!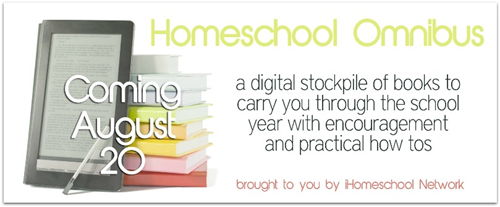 Next Tuesday, August 20th, the Homeschool Omnibus will go 'live'. For an AMAZING price, you will be able to grab over 90 ebooks worth almost $600!
There are enough books to keep you busy for the year to come – so keep your eyes open for the sale! I'll be sharing more next Tuesday!!