Well, this year certainly didn't end quite as we expected. At the start of this year I had different ideas in place for how things would wrap up, especially since our ending last year went completely off the rails as well.
Different expectations for our kids and especially myself.
And then it all went haywire again.
While schools around us assigned grades after their third quarter ended, we kept at our classes and are finishing them up, much to the dismay of some kids. (Yeah, I'm mean like that.)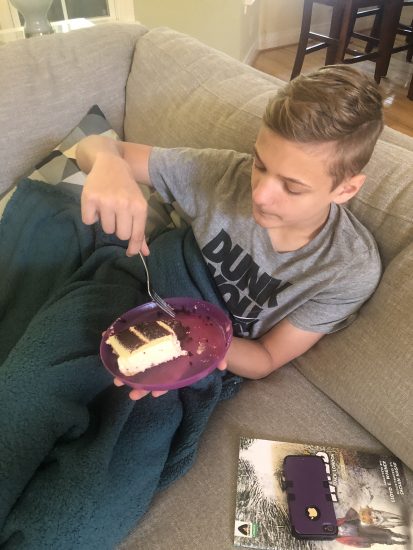 It has meant later mornings. More relaxed days (as in, my kids ate CAKE for breakfast one morning). But with that relaxing, the structure of our days fell apart with everyone home (including my hubby to work). Pretty much as life for everyone around us.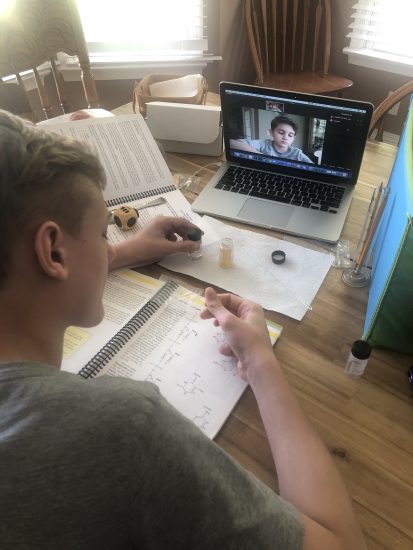 All that said, we are pretty much wrapped up with our school year. Zoom calls were set up to work on group classes (science and personal finance).
One child has only science to finish up (Kaleb), another has geometry and Latin (Zachary), and the last has a dissection and an exam (McKenna). Hopefully, all will be completed by the end of this week – yay!!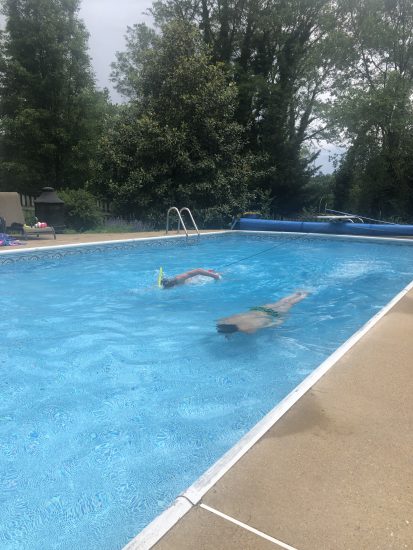 Meanwhile we are trying to figure out all the rest of it. The boys have been out of the water for 10 weeks now and outdoor pools are starting to warm up. Restrictions are still pretty tight in our state, but this week we were able to get the boys back in the pool and start back with some practicing using a swim tether (the kiddo in the top of the picture has it around his waist and is tethered to the diving board). While it isn't perfect, it's so much more than they've had, so we will take it until they are able to practice as a team again.
Things haven't been ideal or how I may have envisioned, but we have still pushed on and gotten things done. Perhaps not the strongest finish, but we did it.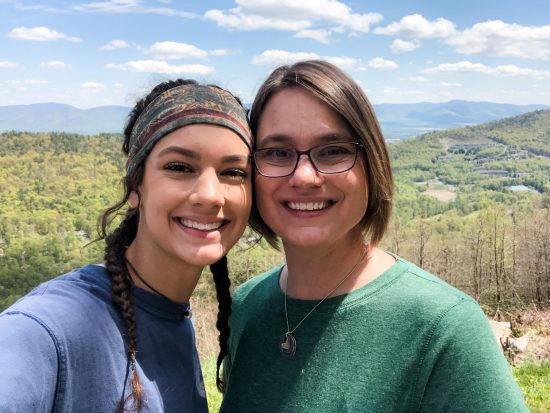 There are SO many more things to celebrate from our year – truly. Things that far outweigh all the "not-as-planned" and unexpected detours.
And I'm clinging to all the "good" stuff that has happened (and there is much more than this):
One kiddo took responsibility for incomplete work last year, restarted the subject and knocked out two years of math this year.
Kaleb finished All About Reading Level 4, has been working through additional books in a book bingo we set up for him, and made HUGE progress in his reading and independent work this year.
The joy of SHARED learning – I am so thankful we get to learn alongside our kids! Biology labs are truly the best!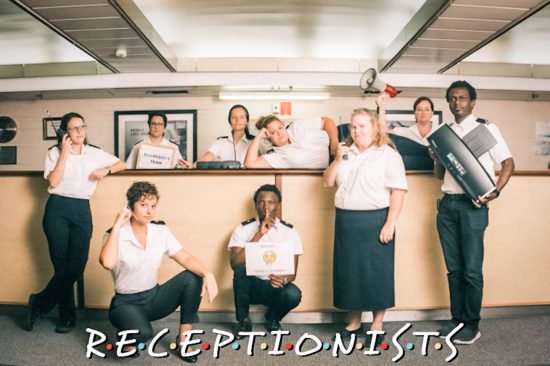 And for those of you who have been asking, our oldest, Laurianna, is still serving with Mercy Ships. Her return date of end of May has already passed, and with everything happening with COVID-19, she is still on board the Africa Mercy and docked in the Canary Islands as they come up with a game plan for the upcoming year.
So – how has YOUR year been and ended?