Somehow my non-fiction book pile keeps growing. First, Say Goodbye to Survival Mode from Crystal Paine made it in my immediate read pile (it was good!!) and now Smart Money, Smart Kids by Dave Ramsey has been stacked on the pile. Rick and I are wrapping up a Financial Peace class so this one will likely get bumped to the top of the list since it's where we're at right now.
We won't even mention all the other books that have been recently released (all non-fiction) that are patiently sitting in my Amazon cart biding their time. FIRST I have to finish a few of the books that were on my 12 Books to Read in 2014 list – and well, those other ones that somehow sneak into the pile.
On the Non-Fiction Side…
But first, there are a few books that can now be crossed off the list (or almost):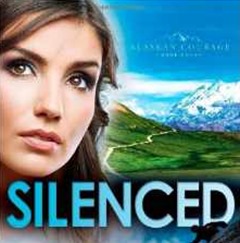 As for my personal fiction reading – well, that never seems to slow down. Have I mentioned how much I love my Kindle? Note: the Kindle is on SALE for $49 right now!!).  I literally fall asleep most nights with my Kindle in hand (no backlighting), but occasionally I do get sucked in by a good paperback as well.
The last two months have given me quite a bit of travel time which translated to a LOT of light reading. Here are a few of the books that have found a permanent place on my bookshelf:
If you'd like a peek at all the books I've read so far this year, check out my Books Read in 2014 Pinterest board. Reading is my winding down time at night, and most nights I am literally nodding off holding a book.
Reading with the Kids
Our read-aloud pile is taking its sweet time in dwindling. The bulk of that is my fault (yeah – I would be the one who is supposed to read). Yes, I could likely squeeze in more time, but over the past month, reading aloud has taken a backseat. I am well aware that several of you may have just gasped in horror.
On the bright side, the three oldest have been reading on their own like crazy, and we are listening to plenty of audiobooks – so I'm holding on to that right now.
What books have you read and enjoyed (or NOT enjoyed) lately? Leave a comment and share!