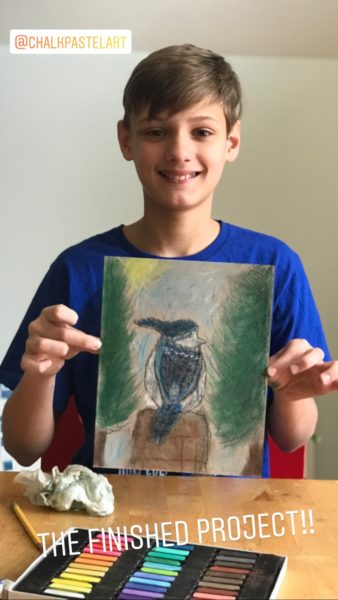 Last week we started a blue jay chalk pastel project and managed to wrap it. Kaleb and I tweaked ours a little from the tutorial we saw, since our woods are filled with evergreens. In the process we realized that some of the paper we have for chalk pastels has two different sides – something we hadn't noticed before. The texture on Kaleb's pastel was so different from mine and it wasn't until the end that we realized the difference.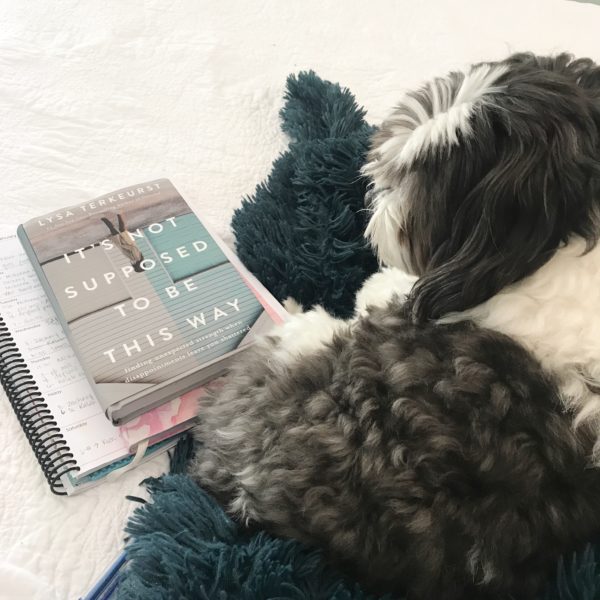 Saturday at some point I managed to get hit with a head cold that just didn't want to let go. Most of the weekend was spent curled up and hoping my head wouldn't explode. I attempted to read It's Not Supposed to Be This Way by Lysa Terkeurst and did get through a bit of it over the weekend (loving it), but focusing was so hard.
Unfortunately the cold just stuck around, much to my dismay, but also amusement.
Monday morning my voice went along with it, with hilarious results. Siri wouldn't recognize me when I tried talking to her and then when my father-in-law called, he thought he was talking to my husband. The flip side to my cold though has been falling asleep at the drop of a hat. Or the opening of a book.
Kaleb especially has been having fun with this aspect. He takes an extra moment to cover me up with a cozy blanket, turn on the sound, and quietly tiptoe out of the room – and distract himself. :)
The boys and I did manage to get pretty much all of their school work done, with the exception of our read-aloud since my voice has been completely shot. Or I start falling asleep when reading.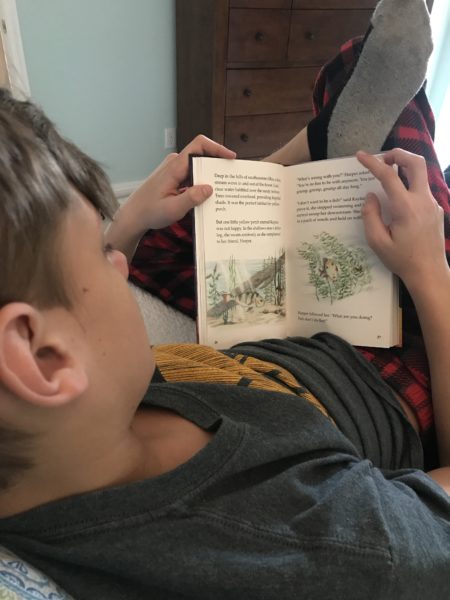 Kaleb has been working through one lesson each day from All About Reading 4 and doing such a great job. I mentioned before that we are repeating this level (this time using the NEW color edition of the reading program that recently released). He has patiently been reviewing word cards with me and we are tackling a few problem areas (he sometimes wants to gloss over and rush through things), so this slowing down to review is great for him. It's also been building his confidence when he sees what he CAN do and already knows/remembers.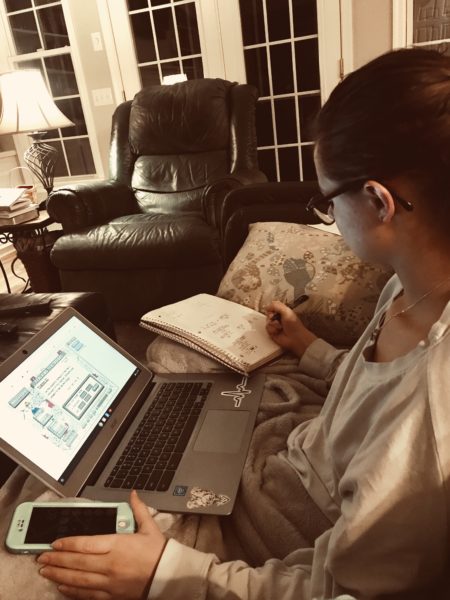 Laurianna and I have also been working on her Pre-Calc. Oy. She has been putting some of it off and my brain is flipping all over the place trying to remember key concepts and skip back and forth. What's been so interesting about this process is realizing that sometimes my brain remembers how to solve an equation (or just does it) yet I can't fully explain it. Trying to figure out how to backtrack it has been almost hilarious! Often what we are ending up doing is typing in the answer and then watching the solution walked out. (Gotta love it).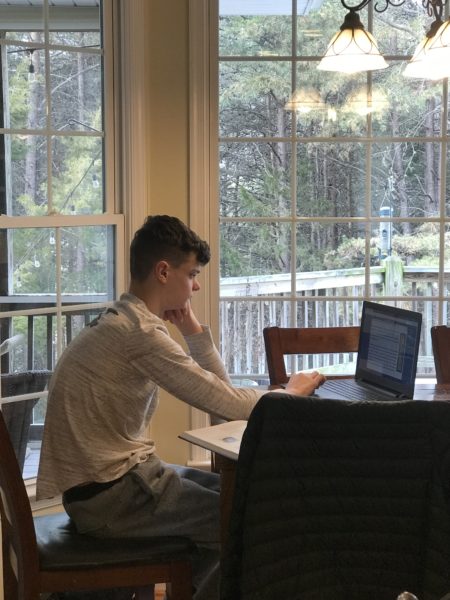 Zachary has been working hard to get ahead in a few areas, especially his world geography. He has been reading like CRAZY, especially since he finished the last book in the Harry Potter series, starting with the first book in the series again and working his way through them.
He has been staying up late each night to read on his own and finished the first one and is reading the second one now. Seeing him get excited about reading and WANT to read has been such a huge encouragement!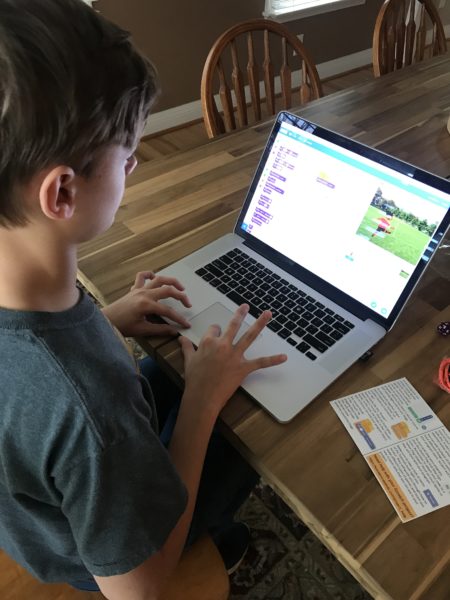 One new and fun thing that Kaleb and I worked on together this week was learning Scratch to create some animated graphics. It's a part of his Wonder Crate box on Bill Gates and we'll be sharing more on that soon!
Not a lot of pictures this week (most of school took place on my bed this week), but the boys are gearing up for a swim meet this weekend as they move into state and regional competitions and try to make qualifying times for the last of their events. Kaleb is so close in a few events and Zachary is still trying to qualify in a few he hasn't already.
Tomorrow we're going to catch up on a few things (Zachary is a bit behind in math and I didn't realize that until the other day). He's going to have to do two lessons each Friday and we're going to add in some learning games for all of us as well (states and capitals and President Brain Box at the moment).
That's about it for us – how has your week been?