Overall, the last few weeks have been uneventful school-wise. We're plugging along in our everyday subjects, adding in a little extra support in some additional areas, and trying to get reading time in.
Free time for me (which includes read-aloud time and game time) seems to be few and far between because one eye needs to be on the puppy all the time to make sure there are no 'surprises' waiting around the house for us. I may also be a wee bit exhausted from midnight potty breaks in the freezing cold.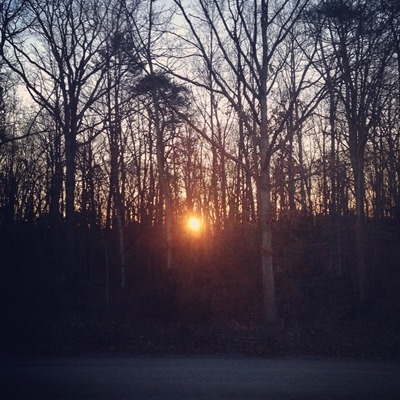 BUT – I will say that having a puppy has caused me to stop and look at a few things differently. Getting up super-early isn't necessarily something I want to do (i.e. long before the sun comes up), but late nights and early mornings have reminded me of a few things – including slowing down and just enjoying the beauty that is around us. The time outside at night means there are stars and a brilliant moon to see. Morning brings a gorgeous sunrise. We won't talk about the times I'm out with a flashlight at night and hear rustling in the woods, ok? It's just the wind. The bears are still hibernating, right? I'd prefer not to enjoy nature that much…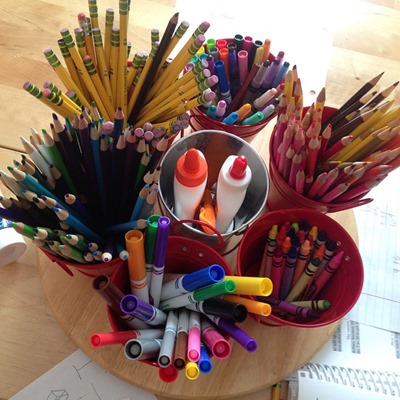 During our morning subjects together (history and Bible), sometimes the kids get a bit focused on other things. Like reorganizing the school supplies. Someone may have chosen to sort the colored pencils by greens/blues and red/yellows. Or cools/warms. Incidentally, this lazy Susan supply organizer in the middle of our table is one of the handiest things ever. For real.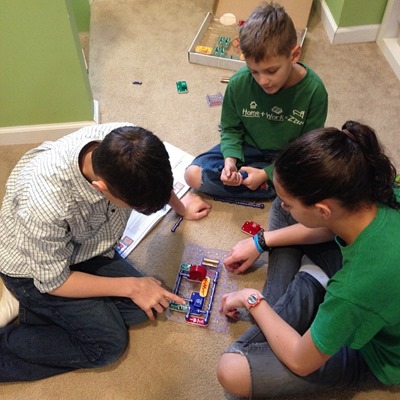 Technically the boys are the only two that are supposed to be working on Snap Circuits projects every day, but sometimes the projects pull other kiddos in too. And then more things are built. But if they are getting along and happy, sometimes I know to just stay quiet and let them have fun together – right?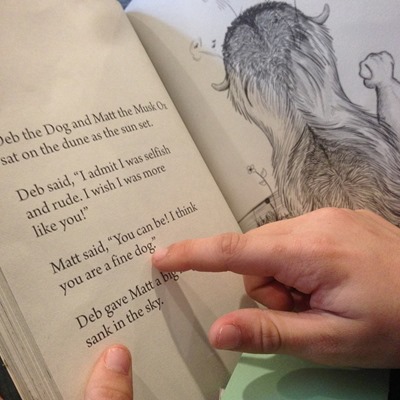 Reading is coming along well too for Kaleb. He is working through All About Reading 2 and Zachary is almost finished with All About Reading 4.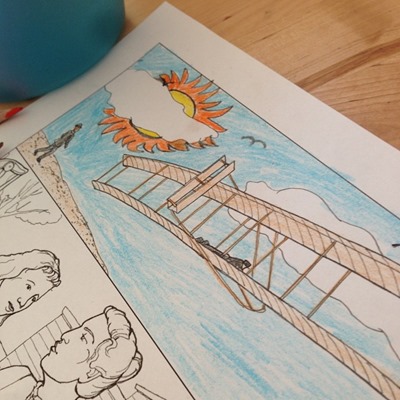 This past week we learned about the Wright Brothers in Mystery of History, but my personal favorite was probably learning more about Helen Keller. Just thinking about the obstacles that she overcame – just amazing. We all loved watching a video clip of her, hearing her voice, and getting a better picture of who she was. History has been so much fun lately and I love that we can start tying in actual video clips of history now!
About Minecraft…
Incidentally, if you are considering Minecraft (or have any advice), I'd love to hear your thoughts. I asked you all on Facebook and there is a great thread going there, but feel free to chime in below. We are way late to the Minecraft game (believe it or not, we limit our kids technology time quite a bit – yep, mean mom alert). Do your kids play? Any thoughts or advice to give?
That's a quick round-up of what we have been up to. How is your school time going?
Linking up this week with Collage Friday and Weekly Wrap-up!