Ready for another week of linking up and sharing ideas? I am so glad that you are stopping by today (really, I am!) and can't wait to see what you all have to share this week. Be sure to stop by our PreK & K Pinterest board to see a collection of the different posts we are pinning – including yours!
Don't forget to link up a post or two of yours and share what you've been working on with your kids! Here are a few fun ideas from last week's linkup.
Homeschooling Multiple Ages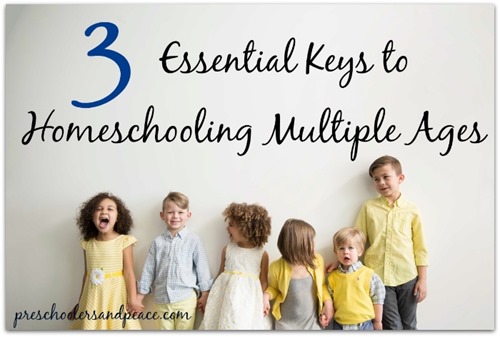 Whether you are embarking on homeschooling and have multiple littles underfoot, or even if you are a few years in and there are kids everywhere, you will definitely glean some information in 3 Essential Keys to Homeschooling Multiple Ages from Preschoolers and Peace. (Kendra is a mom of many and a sweet friend with TONS of valuable insight!)
Spring Suncatchers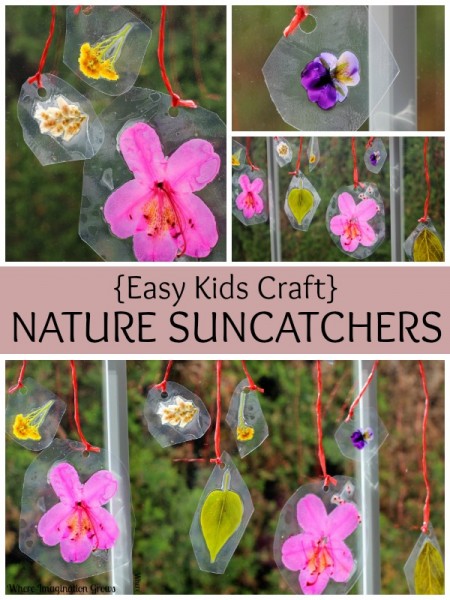 These spring suncatchers from Where Imagination Grows are a great way to capture the color and beauty of the outdoors and bring it inside! There are so many flowers and plants in bloom right now – a perfect time to gather and learn!
FREE ABC Playdough Mats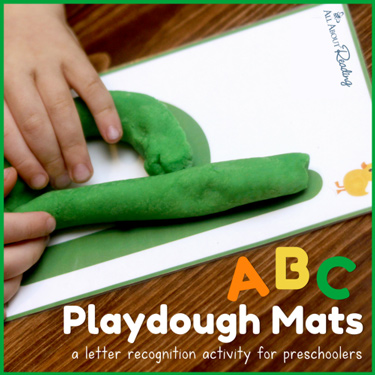 If your kids love playdough, you'll want to download and print these FREE ABC Playdough Mats of both uppercase and lowercase letters. Such a great fine motor and letter recognition activity.
Gardening Fine Motor Skills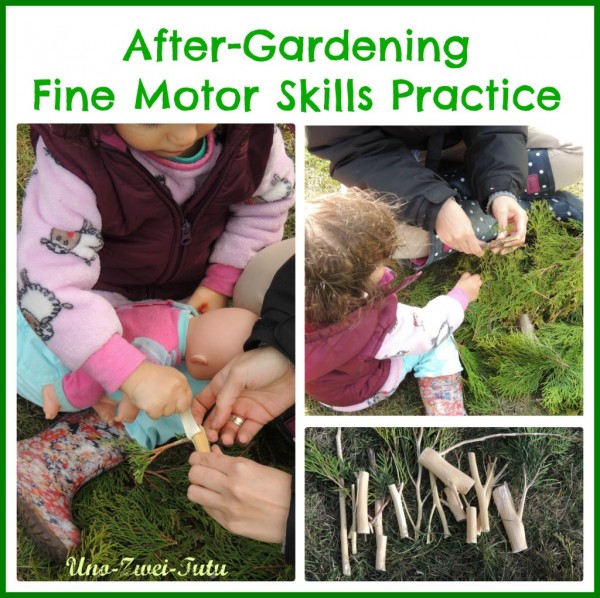 This after gardening activity from Uno Zwei Tutu is so incredibly simple, but it is a wonderful reminder that EVERY activity can be a learning one with our kids. After trimming trees on their property, the cuttings were a wonderful tool to talk about the parts of a tree and then carefully peel the bark off the pieces to examine inside.
Homemade Sandpaper Letters
Practical Mom shares how she made her own sandpaper letter cards to use with her kids. (Notice the color coding too??). Her completed letters were under $10 to create – not bad!!
That's it for this week!! Thanks so much for checking in with us and sharing below.
Follow the PreK and Kindergarten Community Pinterest Board
Each week I am pinning many of your links onto the Preschool and Kindergarten Community Pinterest Board. I'm a visual person, so having pictures to help me remember posts is super helpful. Be sure to jump over and follow the board – and find some fun ideas at the same time!
Were You Featured in the Preschool & Kindergarten Community?
If you were featured in one of the weekly posts, feel free to grab the button coding below and display it on your site!
Link Up with the Preschool and Kindergarten Community!

Share what you are doing with your kids! Please link your exact blog post to the Mr. Linky below and link back here too! Grab a button for your post and be sure to take a minute to visit the person who linked up before you.
<!– end LinkyTools script –