While I often talk about what we do during our homeschool time – the fun, the silly, and the learning – there are many days and nights that I feel snippets of doubt creep into my heart. Even though it may seem to others that I am secure in who I am, I struggle along with many in questioning my abilities and allowing fear to hold me captive.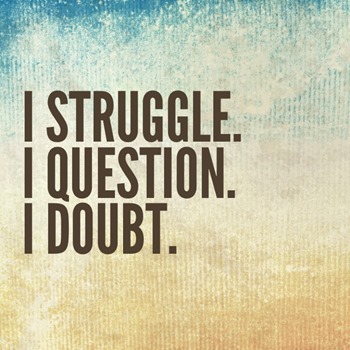 This most often happens in the wee hours of the night, when sleep eludes me, but things spoken by others come back to my mind. Questions plague me. And usually they aren't encouraging.
Doubts that we aren't doing enough academically. Belief that I am a poor mother. Feelings of inadequacy.
And the list goes on.
The dark of night and the surrounding silence makes those words seem much louder and somehow more true, even though they are not. It makes it difficult to distinguish them for what they really are – lies.
My heart races. My eyes blur with tears.
Then the fog in my mind begins to clear as a still, small voice quiets the words that are trying to choke out the truth of who I am as a wife, a mother, a teacher to my children, and a child of God.
Verses and songs come to mind and I quietly repeat them. Over and over again. Declaring TRUTH over the lies.
"Do not be anxious about anything, but in everything by prayer and supplication with thanksgiving let your requests be made known to God. And the peace of God, which surpasses all understanding, will guard your hearts and your minds in Christ Jesus." Philippians 4:6-7

"I am the vine; you are the branches. Whoever abides in me and I in him, he it is that bears much fruit, for apart from me you can do nothing." John 15:5

"My grace is sufficient for you, for my power is made perfect in weakness." 2 Corinthians 12:9

"Set your minds on things that are above, not on things that are on earth." Colossians 3:2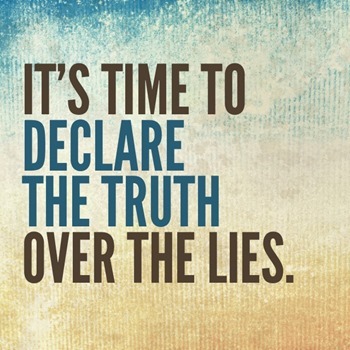 What verses do you dwell on to speak truth into your life? Can you leave one today and encourage another today?