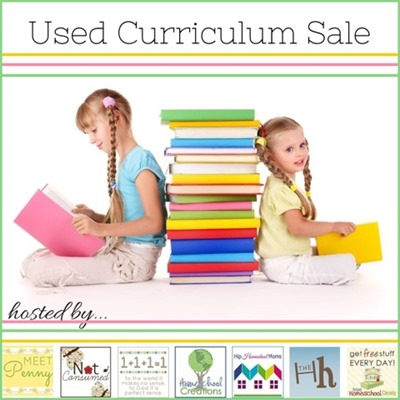 This week (and as long as the listings are still available), I'm hoping that many of you will be able to both find and sell some used homeschool curriculum along with us!
I *heart* great used curriculum deals. Finding them for our own family is a huge blessing and then being able to sell things that we are finished using (for a great price) is an added bonus. Especially because we can use the sale money to stock up for the upcoming year.
Below you will find links to what other homeschool moms are selling. Just click over to visit any of their pages to see what is offered.
If you have something to sell, please feel free to link up a blog post. If you don't have a blog, create a Google document with your items listed and then add your public link to the linky.
Most important – be sure to add selling terms and read them if you are buying!
Ready to look around and find some deals? Click over and visit any of the sites below – happy shopping!