It may be a few days early, but you all need a chance to print and laminate before the month of October starts, right? Get your printer ready, because there are a few more pocket chart calendar pieces to download today!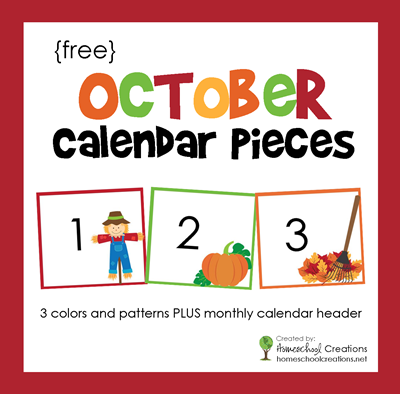 Using the different colored number cards to try different pattern sequences: an ABC pattern, ABAB pattern, AABB pattern and other patterns you can make up together. Here's an example of different patterns using the cards from September.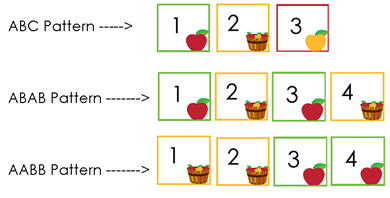 The set also includes a calendar header for the month of October as well.


Additional Calendar Helps
Here are a few additional printables and helps for you all, including the pocket chart that we use, laminating tips, and additional printables you may like:
Reader's Favorite Posts from September
Curious to see what others have been reading this past month? Below is a list of the ten most visited posts for the month of September: