It's March already!! The year seems like it just started and here we are approaching St. Patrick's Day and Easter this month – wow!
If you are ready for another week of linking up, there are some fun ideas shared below from a recent link-up. As always, be sure to link up a preschool or kindergarten post and share what you have been up to. Then stop by our PreK & K Pinterest board to see a collection of the different posts we are pinning – including yours!
60+ St. Patrick's Day Crafts and Activities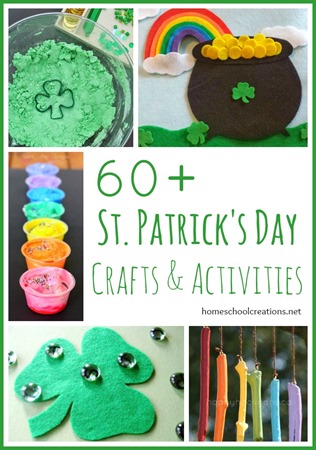 One of the things I love most about St. Patrick's Day are all the vibrant colors. Between the array of rainbow colors and gorgeous green there is so much to love. Here are 60+ St. Patrick's Day crafts and activities to keep you busy in the weeks to come.
Number Bond Mats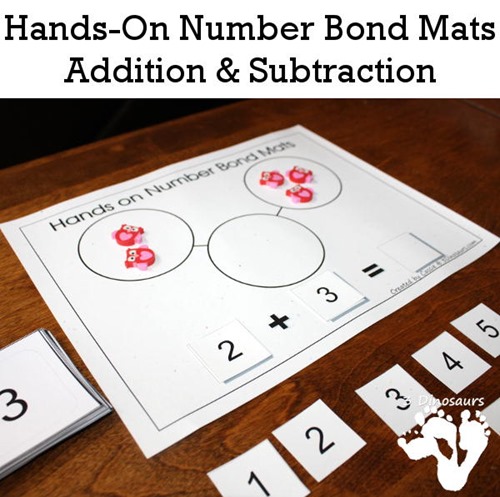 If you are working on addition or subtraction with your kiddos, 3 Dinosaurs has some number bond mats that will be a great addition to your math time. With some fun erasers from the Dollar Tree, you will be ready to go!
FREE ABC Cookbooks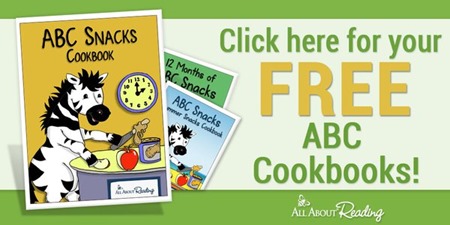 Have a child that loves eating and cooking? Download these FREE ABC Cookbooks that features snacks for every letter of the alphabet and help support pre-reading skills.
Layers of the Earth Felt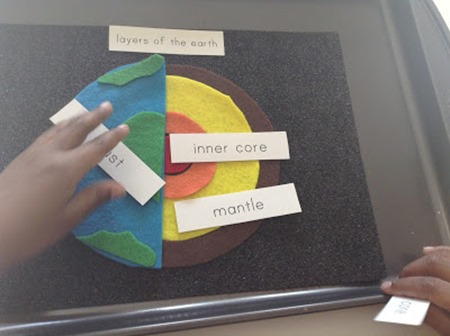 We've been learning about the layers of the earth the last few weeks and I wish I would have seen this layers of the earth felt project from Teacher Mom Plus 3 earlier! Such a a great visual and hands-on learning!
CVC Word Balloon Match Game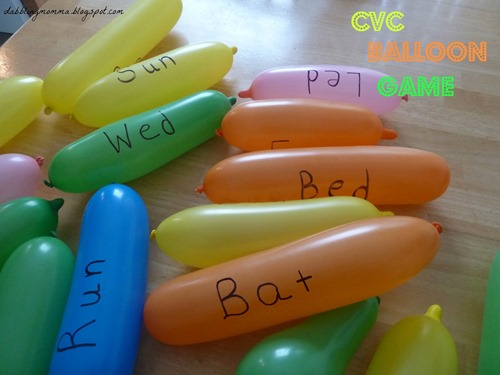 If you are working on CVC words, this balloon word game from Dabbling Momma is a fun and very visual way to identify letter sounds with your children.
Follow the PreK and Kindergarten Community Pinterest Board
Each week I am  pinning many of your links onto the Preschool and Kindergarten Community Pinterest Board. I'm a visual person, so having pictures to help me remember posts is super helpful. Be sure to jump over and follow the board – and find some fun ideas at the same time!
Were You Featured in the Preschool & Kindergarten Community?
If you were featured in one of the weekly posts, feel free to grab the button coding below and display it on your site!
Link Up with the Preschool and Kindergarten Community!

Share what you are doing with your kids! Please link your exact blog post to the Mr. Linky below and link back here too! Grab a button for your post and be sure to take a minute to visit the person who linked up before you.