Two weeks ago I shared a 20 minute productivity tip with you all and thought it might be fun to show you some of the progress that has happened in our home over the last little bit. Because (let's face it), sometimes it's tough to get motivated, but being able to look back and see what you have accomplished can be a HUGE help to get moving!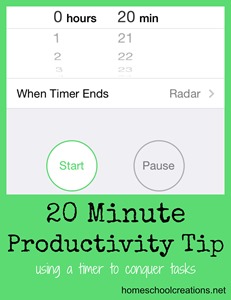 Again I'm going to mention that 20 minutes seems like such a short block of time, but it really is amazing what you can do in that short time frame – especially if you are racing against the clock! With me being a little bit competitive (even with myself), it's been great because I want to see results and get the task done.
And p.s. – I'm sharing true before pictures because the honest truth is our house can quickly turn into a disaster area because there are six people who live in our home and although I can be organized…LIFE HAPPENS. It isn't perfect and that is okay. Really, truly.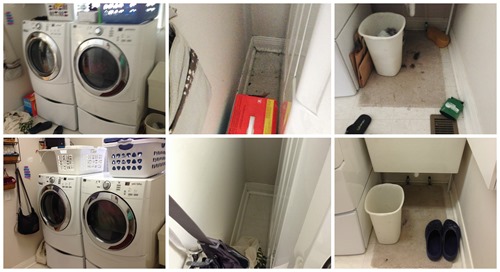 Our laundry room was the first spot on my list to tackle. We walk through this room every.single.day on our way in from the garage and it quickly becomes a 'collection zone' and turns into a mess. In 20 minutes I managed to: start a load of laundry, scrub the stains out of the carpet under the sink, clean out the nasty corner behind the washer, sweep and wet cloth the floor, vacuum the area rug, clean up the top of the washer and dryer – and DONE!! Feels SO much better in there now!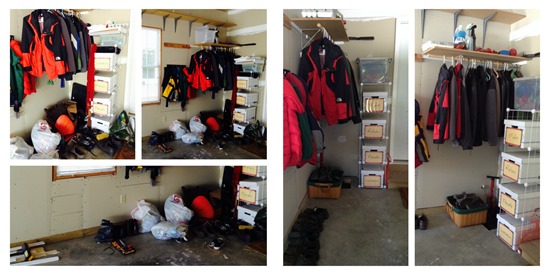 In the interest of 'keeping it real' and letting you all know that ALL IS NOT ALWAYS ORGANIZED in our home, the pictures of our garage started going up this week. Oh the shoes and stuff that accumulate with all of us.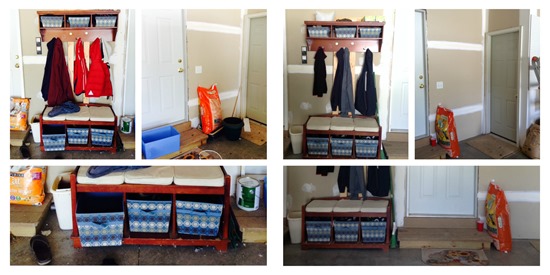 Overall, the garage was a bigger task, so I broke it up into 5 sections and focused on one section for each 20 minute task. That was such a help and now we can actually get out of the car without tripping on something. Half of the stuff just needed to be moved an extra few feet to be put away. Laziness can honestly be the biggest enemy – we're in a 'rush' to get somewhere or someone doesn't take the extra 15 seconds to put it away where it goes.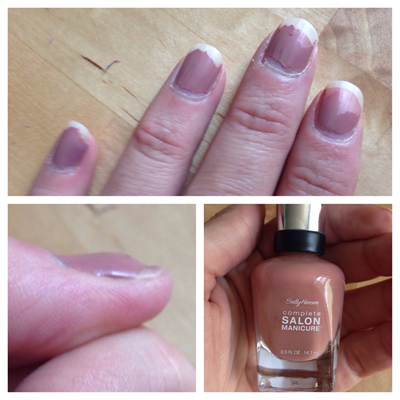 Sometimes 20 minutes means a little bit of mom pampering time! My nails were wrecked and my thumb nail that recently split and has a weird bump. There was something else that I worked on around the house too that day, but the 20 minutes taken to do my nails was well worth the sit down!
I've been trying to share my daily 20 minute challenges with a before/after picture on my Facebook page photo stream everyday (around 2pm) in case you are interested in following along or joining in! There have been other pictures shared there, so if you are interested in seeing what I've been working on, feel free to visit there and chime in with what you are working on too!
So – what tasks do you have hanging over your head? Have you been trying to work along with me? Set the timer for 20 minutes and go for it! (I promise it will be worth it!).