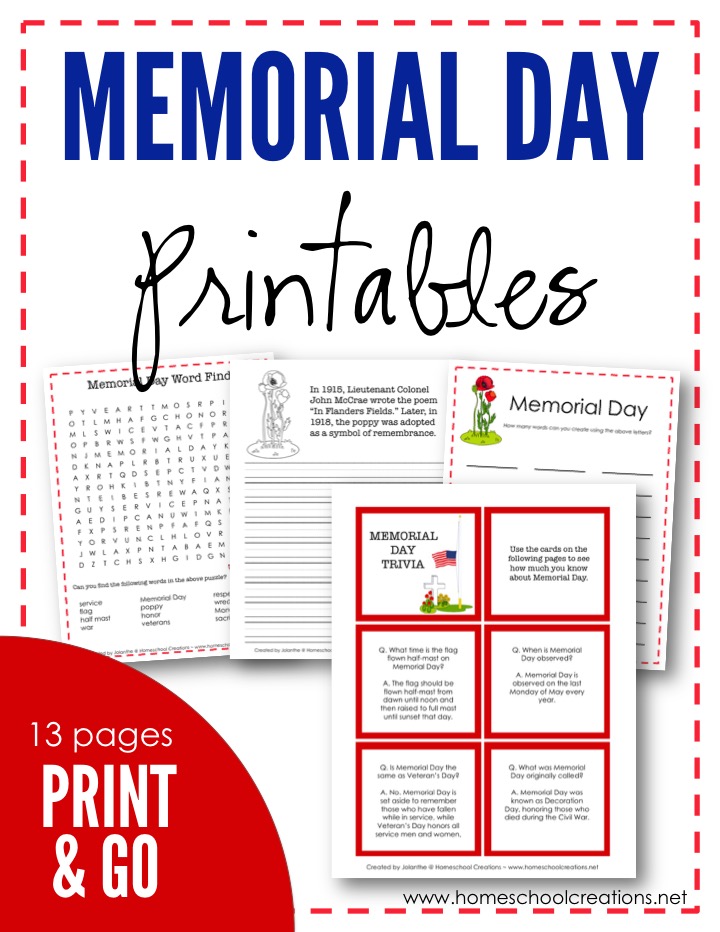 Every year families around the country gather for parades and get-togethers to observe Memorial Day, but do we fully understand the history behind Memorial Day? Over the last bit, we've been talking about how the holiday first began.
To go along with our learning, I put together a set of Memorial Day Printables to use with our kids this upcoming week, and I am more than happy to share them with you all!
The Memorial Day Printables include thirteen pages of copywork, trivia cards, a word find, and coloring pages – a little something for kids of all ages.
The below clip from the History Channel has a quick history of the holiday as well…
Books for Kids About Memorial Day
Ready to Download?
Feel free to download a copy of the Memorial Day printables by clicking on the download button below! :) Enjoy!
Are you planning to do anything special to celebrate Memorial Day? Share your ideas with us in the comments below.

Don't Miss These Printables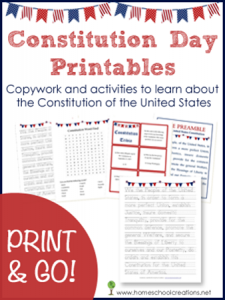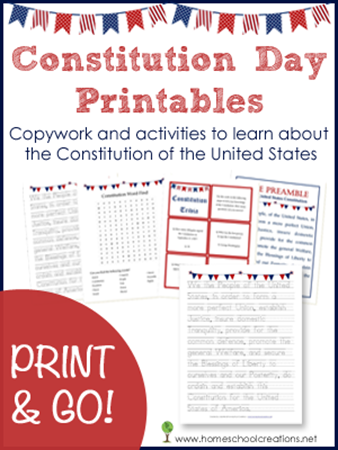 You may also enjoy these Constitution Day printables as well in the upcoming months.