Alpha Omega is a blog sponsor and we received this product free for the purpose of reviewing it. All opinions expressed are my personal, honest opinions. You can read my full disclosure policy for more details.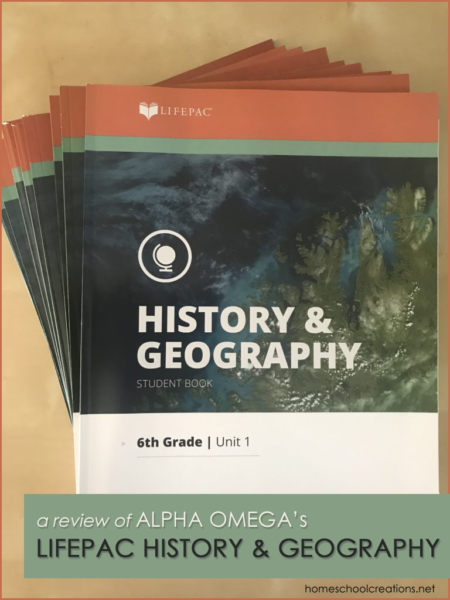 This year we had a little switch up in one of our curriculum choices. The vendor halls at conventions are always a place I love to browse and get a hands-on look at various companies and their products. I'll admit that Alpha Omega isn't typically a booth I visit – we're in our thirteenth year of homeschooling and many of the pieces we use are already on our shelves.
With our oldest three moving on to high school classes and using their own texts, our group history time has ended, and Kaleb, our sixth grader, needed something that would fit his learning style a little better.
Enter Alpha Omega's LIFEPAC History and Geography units.
For the few days at a homeschool convention this past spring, I reviewed the program, talked (a lot) to one of the representatives at the booth, and went home to talk with Kaleb about it. A short while later I was asked if I would be interested in reviewing LIFEPAC and decided we would love to give it a try.
A Little about LIFEPAC History and Geography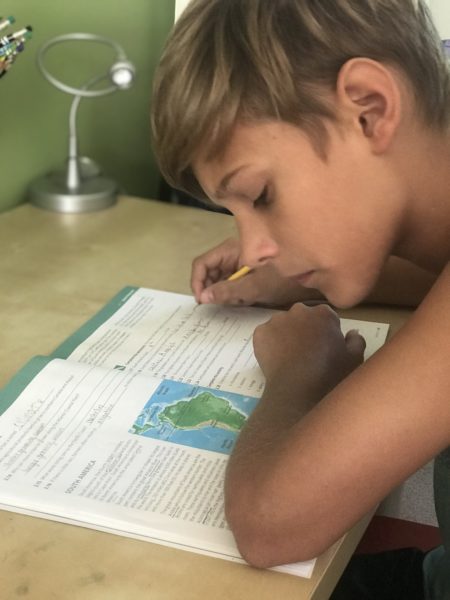 LIFEPAC History & Geography develops students' understanding of and appreciation for God's activity as seen in the record of man and his relationships. The LIFEPAC History & Geography worktext-based curriculum targets this goal by focusing on six major themes: Geography (World and American), History (World, American, and Religious), Government, Citizenship, Economics, and Social Sciences.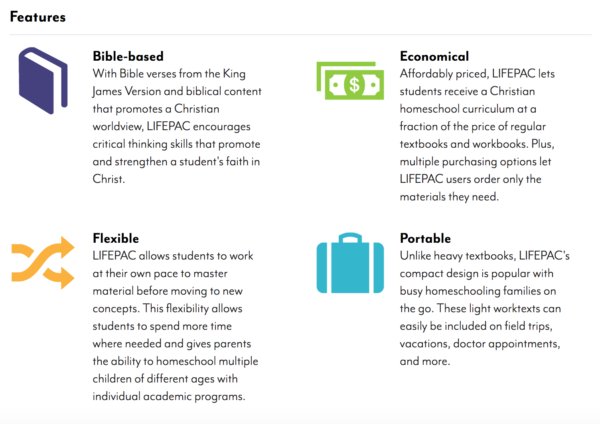 Our Thoughts on LIFEPAC History & Geography
As soon as our
LIFEPAC
arrived, Kaleb and I sat down to go through the set so he could get a good grasp on how the upcoming year looked. One thing we both love is the way each set is broken up into ten individual units to go through over the course of the year. For our boy who struggles with being overwhelmed by a lot of text,
the breakdown into smaller chunks was right away a huge plus
.
Kaleb's reading struggles were one of the primary reasons that I personally wanted to make the switch to LIFEPACs. I knew he would enjoy the format (he is a fill-in-the-blank kind of boy), but being able to break the reading up into smaller daily bites with a visible end is definitely something that encourages him to keep going.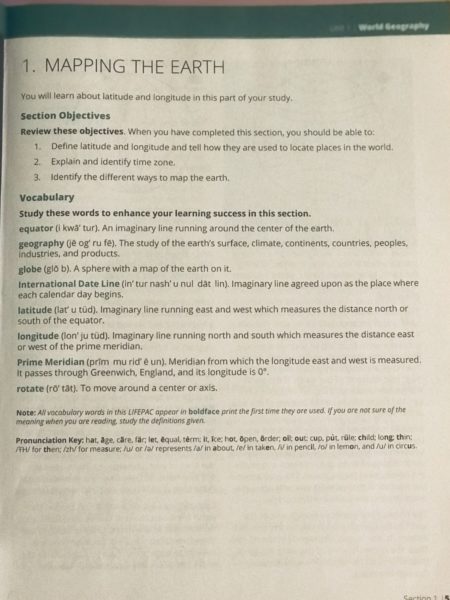 Each unit and sections within the unit begin with clear objectives and vocabulary words for kids to focus on throughout their reading. These have been handy for us to refer back to through the reading and review times. Download a sample of the History & Geography LIFEPACs here.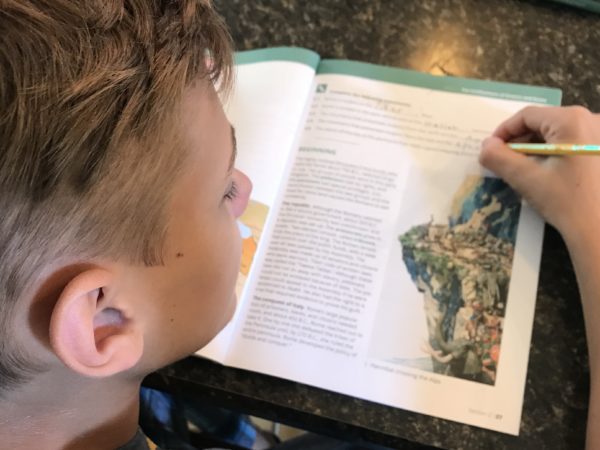 The text is broken up into segments that are followed up with various forms of review activities (fill in the blank questions, true/false answers, multiple choice, etc…) so children can see what they are learning. Each LIFEPAC unit is broken up into smaller sections. Each section then has a short self-test to review all that has been studied.
Once the individual LIFEPAC is completed, there is an overall test for that unit (see the video for further explanation). The test is included in the center of each unit and can be removed prior to children starting.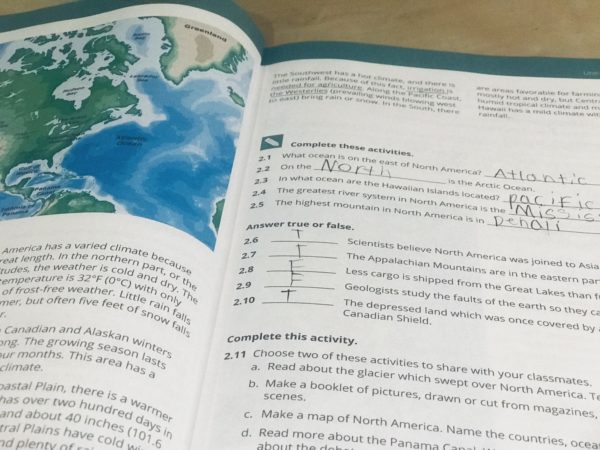 All LIFEPACs are full of color and while I know I've mentioned it before, we love the "grab and go" aspect of this curriculum. Because the text is broken up into smaller books, it's easy to pull the one we are working with and not worry about grabbing a huge textbook.
The smaller units allow for a feeling of accomplishment as one is completed, giving both Kaleb and myself an added bump of encouragement. We are currently ten weeks through our school year and already working through unit 5 – ahead of schedule!
Although he hasn't been working through the reading on his own yet (we typically trade off reading paragraphs), the format would be great for kids that can work more independently: they could read the text and answer questions on their own. Personally I enjoy reading the text along with Kaleb and making sure he is understanding everything (and let's face it, sometimes there are words I can't even pronounce!). :)
Over the years, we have only used a few pieces of curriculum that are not reusable (or reproducible), so while the workbook layout is a bit of a switch for us, right now the convenience of the program is definitely a plus and one we are planning to continue using.
What Mom's Need to Know…
Teacher's Guide – The teacher's guide provides an overview on how the LIFEPACs are laid out, along with additional teaching tips and extensions for each unit, answers to all of the unit questions, and alternate unit tests. Give yourself 10-15 minutes to read through the first section and get a handle on the set.
No experience needed – All of the answers are provided in the teacher's guide in addition to helpful discussion questions, tips, and lesson plan layouts. It's truly an "open and go" curriculum.
Scope and Sequence – Alpha Omega provides LIFEPACs in a variety of subject areas, and each LIFEPAC shares the scope and sequence for that specific subject.
Christian Worldview – Text is written from a Christian worldview.
Start Learning With LIFEPAC