Before the week even began we knew it was going to be full – but a GOOD full! Our church is running VBS this week and four of us volunteered to help (the youngest, by default, gets to attend until he's old enough to help). It has really been fun even though it means early mornings and some late nights when swim team gets thrown in the mix.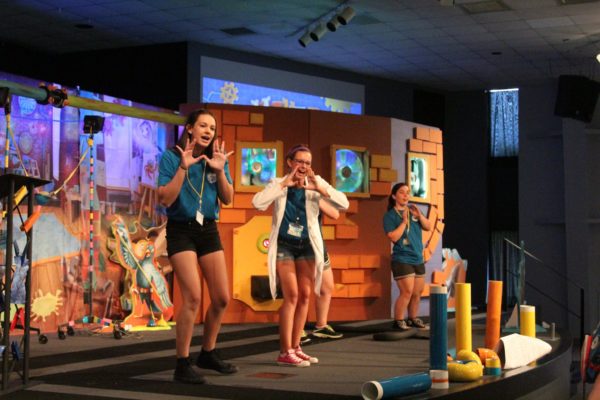 Laurianna has been leading worship for the kids and it really is amazingly fun to watch her interact with the kids and be a part of VBS in a way that fits her. She did a lot with the skits during the opening and closing sessions (which were hilarious).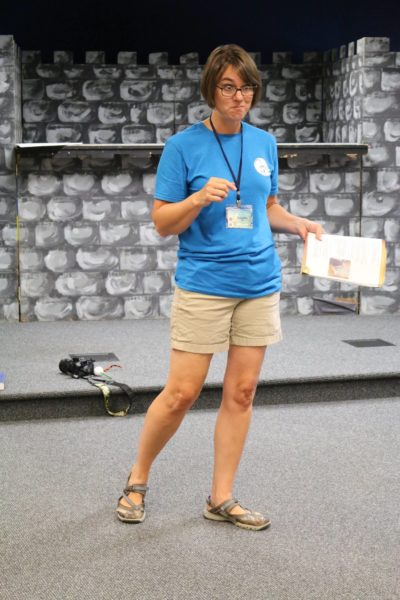 My spot has been working with the elementary kids for the Bible lesson each day. I'll tell ya, each time I do this I go in feeling so under equipped so it is 100x amazing when God shows up and you see things click with the kids. It's fun, it's super-crazy (and highly energetic) every day, but as much as I'm a bit afraid going into the week, I absolutely miss it at the end.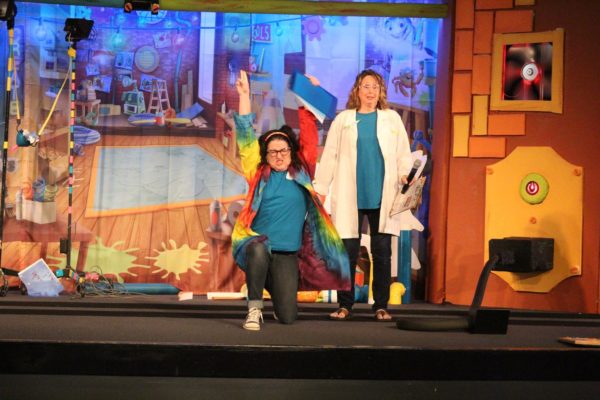 I realize my friend might smack me later, but one lady who does an amazing job is Joann (she blogs at LastingThumbprints – go say 'hi'). She unabashedly throws herself fully into all she does and cracks the kids (and me) up every.single.time. Makes me want to be a crazier mom. :)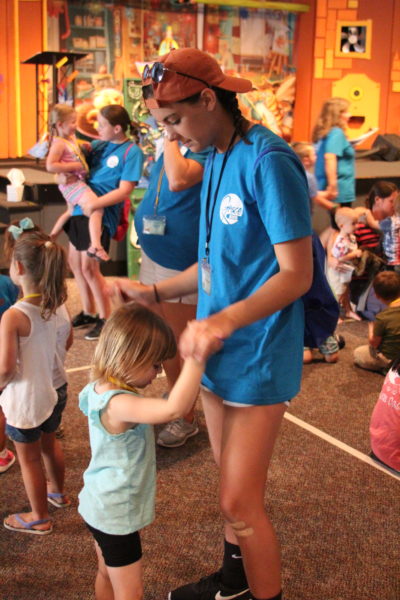 McKenna has also been helping out with worship team and leading a preschool group. She honestly is great with the little ones even though she prefers the elementary age group.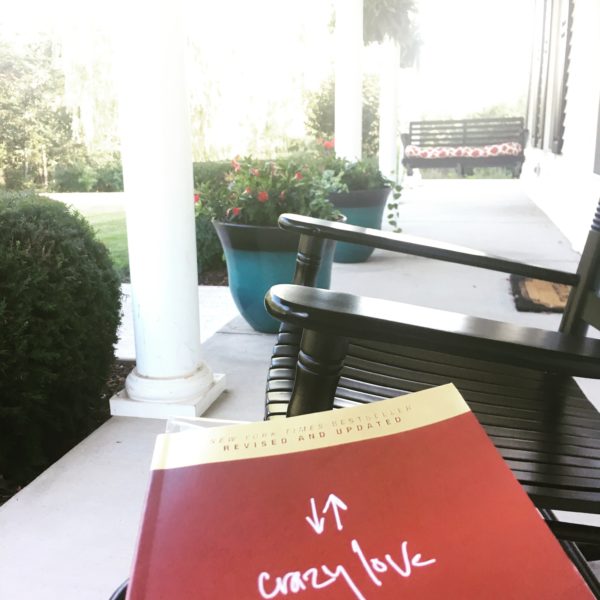 Earlier this week I started reading Crazy Love by Francis Chan – I'm only about 15% through it now, but L-O-V-E it. It's one book that makes me want to carve out time to sit down and read, which I will promptly do as soon as VBS is over. Likely around 2:03pm on Friday.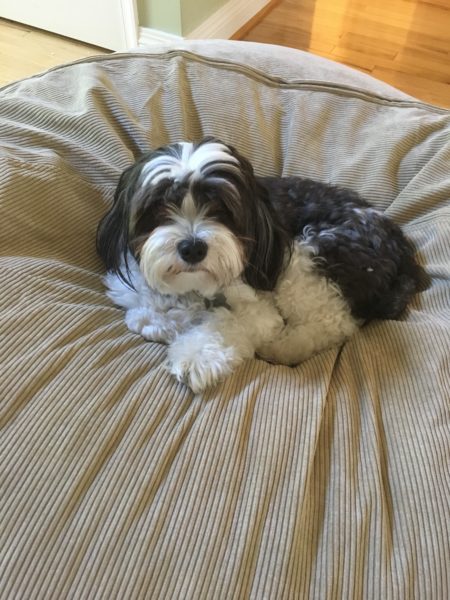 Addie hasn't been getting much attention with all of us gone this week, so when our new Cordaroy's bean bag chair showed up – well, we let her enjoy it. As soon as it came out of the box, she jumped right in it and stayed put.
And you all – your advice on what bed to look into has been SO helpful. We haven't taken the plunge on anything yet, but I'll be sure to keep you posted. My husband remembered yesterday that a few weeks ago he rotated our mattress (we have a Serta memory foam that we are having issues with) – that rotation may be part of the cause of the problems we've been having, but meanwhile we are still looking for a replacement. It's crazy how much your bed makes a difference in so much of life.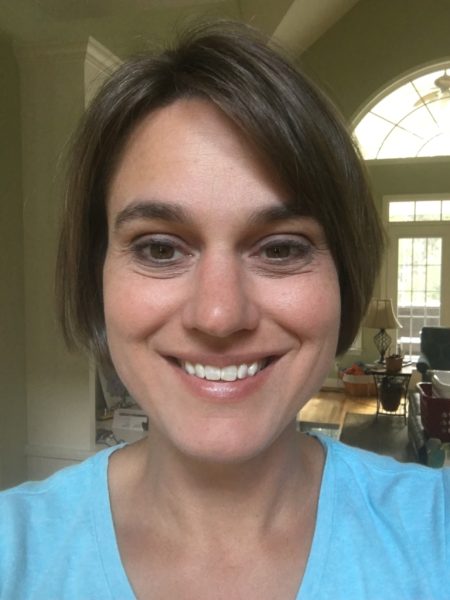 Finally (this may seem silly, but hey – it's LIFE PEOPLE), I'm having fun playing with my makeup. I started using Savvy Minerals makeup this past week. It's a bit of a learning curve for me, but so far, so good.
My house and all the other stuff is out the window this week. That's honesty for you all. By the time we get out the door in the morning, get home, do a few odds and ends, it's usually time to leave again for a swim meet or practice…and then sleep. Repeat. I am very much looking forward to Saturday.
That's it in a nutshell for us – how was YOUR week?