Whenever my hubby takes time off from work it throws everything out of whack. I'm so used to having him home only on the weekends, so when he's here and it's not a weekend – well, time goes a bit wacky. When you add in a holiday in the middle of the week, it's even worse. Hence, no blogging this week because until Wednesday it all felt like Saturday.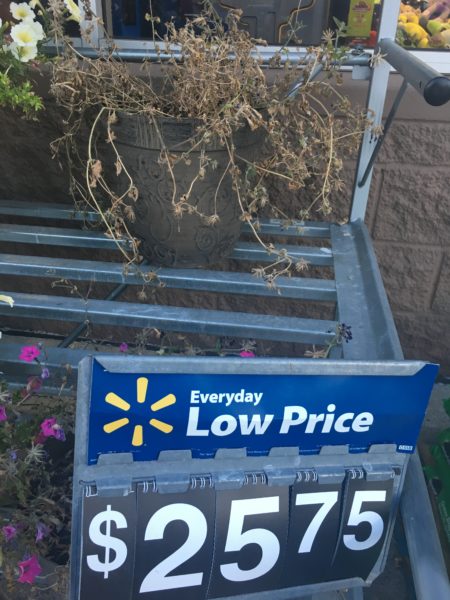 The above just cracked me up this week. I'm all about deals and paying a low price, but somehow I don't think there is any deal to be had above.
I may also I feel like I'm losing my ever-loving mind with all the back and forth driving for work (Laurianna), swim team, and all the other random stuff life is throwing at us. Last Friday I had a haircut scheduled and got so sidetracked with all the driving THAT I COMPLETELY FORGOT until my phone rang and they wanted to know where I was. I felt absolutely horrible. They were super gracious and put me on a cancelation list for this week.
I'm making myself feel better and reminding myself that I have about 90% of our curriculum ordered for next year and even started gutting the school room. Granted, that's not huge progress, but every little bit helps right?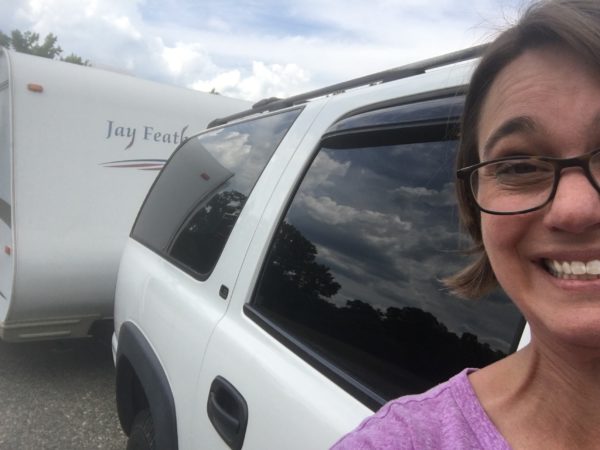 The big news in our family this week was the purchase of a (new to us) camper. We've had a pull-behind camper for the last four years and we found a great deal on one that is a tiny step up from what we have and offers a bit more room for our growing kiddos. The fact that we will not have to sleep sideways on our bed now is also a huge plus. Rick and I have been going back and forth on the entire thing for a bit and when we found some good friends who wanted to buy our other one the next day, we said 'yes'!
I promise you, we purchased it on what seemed like the hottest day of the year. My shirt was practically soaked with perspiration after we spent a few hours with the guy who was selling it and then moving things from the old camper to the new one. It was plain ridiculous. And made me so very thankful for air conditioning and showers. Blech.
We did zero fireworks this year, unless you count lighting bottle rockets in our front yard and watching the three that went off in the neighbor's yard. Unfortunately the resort near our house moved their fireworks to a location where it cannot be viewed from our front yard anymore, or our local pool. Sad, but we did get to bed at a decent hour. Saying that makes me feel like I've passed the age of having fun.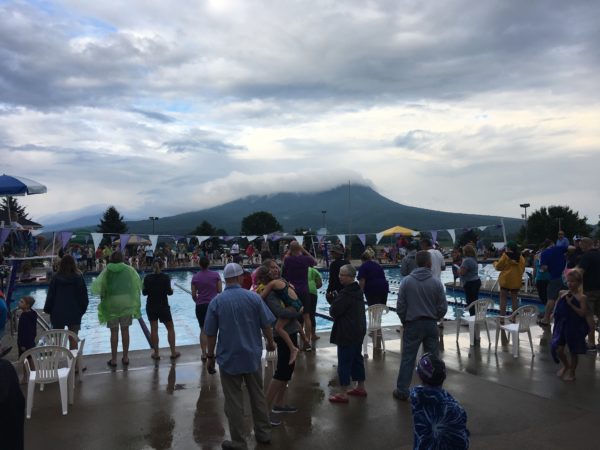 We are plugging along in our swim season as well. This week was a little touch and go with a huge storm system moving through, but the weather literally went around our area and we were able to finish the entire meet (YAY!). Granted we got a little wet at the beginning and the end, but we didn't have to make it up. Only two more evening meets and then the area Champs meet!
Other than that, we've celebrated with friends for the 4th, had a party to say goodbye to friends that are moving across the country, and are gearing up for a week of VBS next week. I am praying for bucketloads of energy.
That's it for our week – what have you been up to?