You might be scratching your head, wondering what a mini office is. Essentially, a mini office is a one-stop place for all those essentials that your child might need while working on his (or her) school work. Prop the mini office can up on a desk and use it to find a quick answer to several common questions.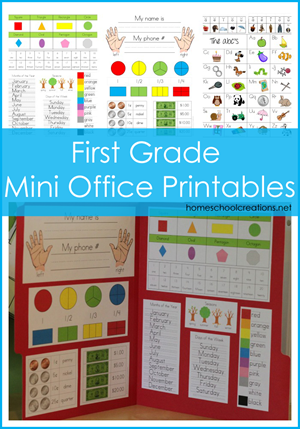 What's Included in the First Grade Mini Office
The First Grade Mini Office includes the following concepts: name printing, phone number, left/right hands, circle and rectangle fractions, coin and paper money values, 8 shapes and name, the numbers 1-20 and number words, months of the year, days of the week, seasons, colors, short/long vowel sounds, and the alphabet with beginning sound picture prompts.
Putting Together the First Grade Mini Office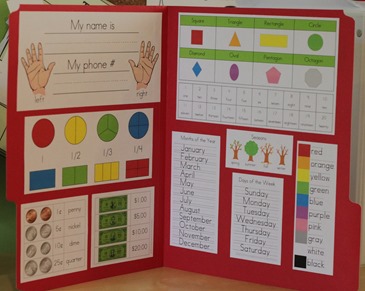 This first grade mini office is meant to be very simple, but packed full of helpful info for your child. You only need a few basic materials to put yours together:
1 file folder

Pages from this printable

glue sticks

contact paper (you can also have it laminated at an office store)
Print off this printable. Glue the pages onto a file folder or cut out the individual pieces.
Place the pages/pieces into your file folder and glue them down.
Laminate or cover with contact paper.
As you can see from the image above, I chose to cut out the pieces and then glue them on individually to the file folder. We used contact paper and wrote his name and phone number using a Vis-à-vis marker.
Our first grader has his sitting on top of his desk so he can prop it up to use at any time or grab it to use somewhere else. It is already a great help to him.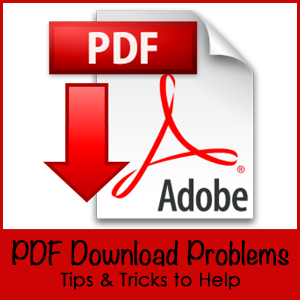 Having trouble downloading or printing this file? Be sure to check out the post on PDF Download Problems for tips and tricks on getting the files to download properly. The solution is usually something simple and quick!